LA Shorts International Film Festival 2023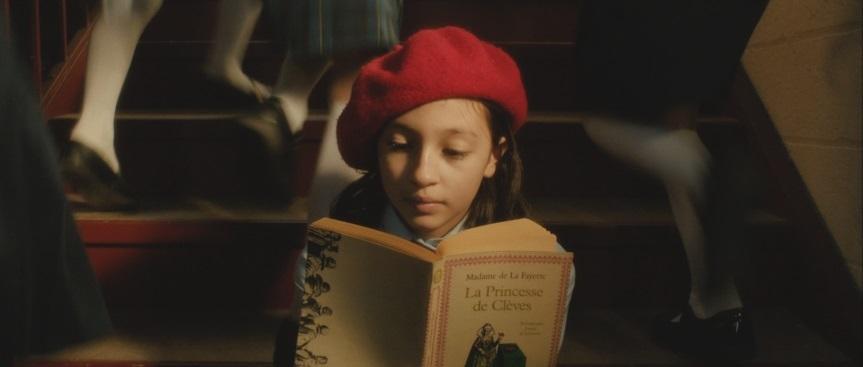 LA Shorts International Film Festival - Regal Cinema LA Live
1000 W Olympic Blvd
Los Angeles, US 90015
July 19-31, 2023
Now in their 27th year, LA Shorts is the longest-running short film festival in Los Angeles and ranks among the most prestigious and largest short film festivals in the world. The festival takes place this year July 19-30 and will showcase 529 films from 34 countries around the world. Check out some of the French films featured in this year's festival, from both the in-person and digital lineup.
In-Person Films
​​Our Boat by Gigi Dia
Los Angeles, CA, 1968. When a French model's fiancé disappears during a sailing trip, her plans for the future are turned on their head.
France / Drama / 15 minutes
Angels by Jasmine Bissete
1968, Tehran, Iran. When French-Iranian student Niloufar, 10, learns that President Georges Pompidou will visit her school, she devises her own way to make an impression.
France / Drama / 6 minutes ]
Digital Films (available on demand through July 31)
Bestiary by Paul Van der Stegen
When the girl they call "the dog" leaves their school for good, Pauline and her gang decide to choose for themselves a new pet hate, in spite of their friend Julie's warning. Among unspoken words, rivalries and impulses of violence, this infernal quest might turn everything upside down.
France / Drama / 13 min
An Animal  by Kévin Lameta
Jean-Baptiste, a young Corsican, regularly accompanies his father hunting in the upper Taravo. For the time being, the teenager works as a beater and prefers to see animals alive rather than dead. But on his eighteenth birthday, his father gives him a hunting rifle. Now it's time to kill his first wild boar.
France / Drama / 27 minutes
Before Nightfall by Hervé Freiburger
A lonely and desperate man no longer uses the precious gift that allowed him to heal people. Reluctantly, he agrees to help a woman and her young daughter who is tormented by nightmares of the end of the world. Together, on a freezing night, they face an anguishing darkness.
France / Drama / 27 minutes
Botox Fiction by Yoann Kimfoko
The story takes place in the distant future. In a world with an extremely and egocentric system, which promotes appearances, glory and power. power. A world where human beings have no limit in their greed.
France / Drama / 4 minutes
Charlotte by Rose Rose by Noé Pradel-Fraysse
A couple in their 60's lose their passion and love for one another. But one day, Charlotte sees a TV advert for a magic ring, she hopes this will spark a second flame in her relationship.
France / Music Video / 4 minutes
Close your Eyes by Manon Bérardengo, Audrey Defonte, and Léo Depoix
When a little girl tries to escape her reality, she falls prey to her deepest traumas and struggles to express them.
France / Drama / 7 minutes
Dark Cell by Jean-Michel Tari
Two convicts in an orbital prison are doing what they usually do, which is to say, not much. Suddenly, two panicked guards armed to the teeth burst into their cell. The guards tell them that the orbital prison has just been invaded by blood-thirsty zombie-type creatures.
France / Thriller / 25 minutes
On my Bicycle by Océane Lavergne, Benjamin Langagne, and Lucas Durot
The journey of an old man on a bicycle.
France / Animation / 8 minutes
The Shadow Of The Beast by Frederic Raynaud
In a remote village in Provence in the early 1940s, 9-year-old Louis, accompanied by his faithful wooden dog Pégase, investigates the emergence of a danger that is gradually surrounding the locality.
France / Drama / 24 minutes
Where Dreams Fall by Alex Guéry
Henri Blanchard, an American playwright In 1920s Paris, finds himself at the center of a dangerous game and experiences a reawakening through his encounter with a damaged young woman.
France / Drama / 22 minutes
For more information and to buy tickets, click here!
Sign up to receive exclusive news and updates