La Grande Fête de la Francophonie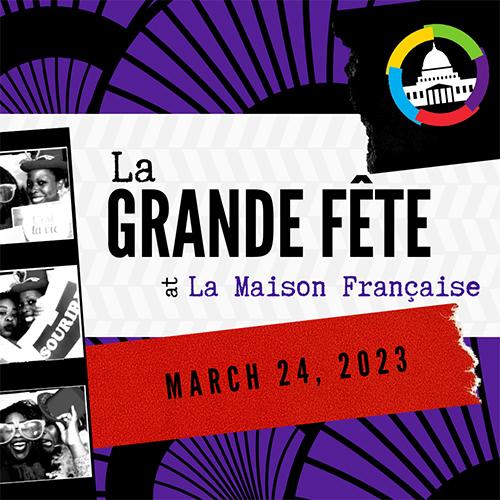 La Maison Française
4101 Reservoir Rd. NW
Washington, US 20007
March 24, 2023 | 7pm
Get ready for a spectacular party with a French accent! The annual Francophonie Cultural Festival spotlights the music, art, literature, film, cuisine, and customs of French-speaking countries and regions from across the globe.
This event is your passport for a world tour of Francophone cultures. Starting at 7:00 PM, you may sample food and drink from more than 20 embassies as you explore each nation's unique attractions and traditions. Participating organizations, countries, and regions include Alliance Française de Washington, the Republic of Guinee, Haiti, Senegal, and Québec—and that's just the start of the growing list. Be ready to dance as DJs from around the world bring the unique sounds of Africa, the Caribbean, Europe, and plenty of destinations in between.
The Smithsonian Institution is a group of museums and education and research centers, the largest such complex in the world, created by the U.S. government "for the increase and diffusion of knowledge". Founded on August 10, 1846, the institution is named after its founding donor, British scientist James Smithson. The Institution's 19 museums, 21 libraries, nine research centers, and zoo include historical and architectural landmarks, mostly located in the District of Columbia. 
Sign up to receive exclusive news and updates