_jeanne_dark_ by Marion Siéfert at FIAF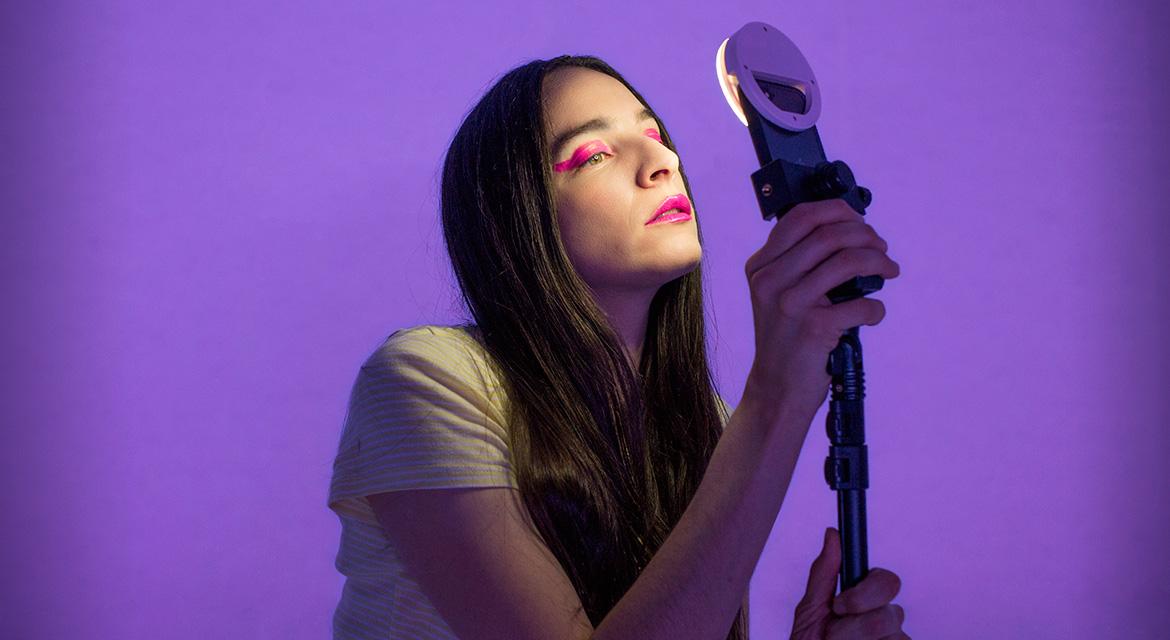 September 14-15, 2022 | 7:30pm
_jeanne_dark_ at FIAF, as part of Crossing the Line Festival
NEW YORK PREMIERE
 
For the past few months, 16-year-old Jeanne (actress Helena de Laurens) has been the target of ridicule and mockery about her virginity. In hopes of interacting more bravely with the world, she decides to break her silence and express herself on Instagram under the handle _jeanne_dark_. Her words, at first timid and full of shame, soon turn into a rapid outpouring in which she stages herself, recreating past situations and embodying one by one the individuals that make up her world. Under the watchful eye of her followers, Jeanne films herself, reinvents herself, experiments and disconcerts herself.
Delicately addressing pertinent issues of school bullying and sexuality, director Marion Siéfert creates a striking work that breaks the fourth wall of theater through an intimate live Instagram video. Initially shy and ashamed of her virginity, _jeanne_dark_ finds awareness, and ultimately strength within herself.
The audience is invited to check out the Instagram portion through her active handle _jeanne_dark_ as she livestreams during both performances.
Presented by  FIAF's  Crossing The Line Festival 2022.
With the support of FACE Contemporary Theater.
Sign up to receive exclusive news and updates