Tori and Lokita with Jean-Pierre and Luc Dardenne In Person!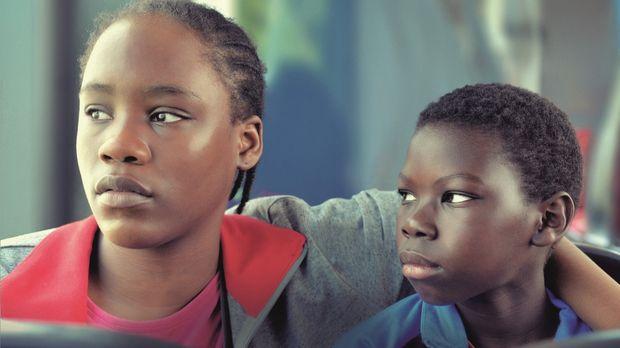 AERO THEATRE
1328 Montana Ave
Santa Monica, , US 90403
March 27, 2023 | 7:30pm
The American Cinematheque presents a double feature of the Dardenne brothers' Tori and Lokita and Lorna's Silence as part of a complete feature film retrospective on the Dardennes, followed by a Q&A with them, moderated by Tim Grierson.
Tori and Lokita
From two-time Palme d'Or winners Jean-Pierre and Luc Dardenne (TWO DAYS, ONE NIGHT) comes the story of seventeen-year-old Lokita and twelve-year-old Tori (in remarkable debut performances from Pablo Schils and Joely Mbundu), two immigrants — from Benin and Cameroon, respectively — struggling for survival on the margins of society. The inseparable pair work as performers in a cheap trattoria, dealing drugs on the side for the restaurant's abusive cook, while balancing the demands of an indifferent bureaucracy and a band of violent smugglers. When Lokita is held captive while working in a marijuana grow house, Tori scrambles to save his companion from their abusers, as events spiral out of control. Winner of the 75th Anniversary Prize at the 2022 Cannes Film Festival, the latest humanist drama from the Dardenne Brothers is a heart-stopping thriller that casts an unflinching eye on the trials of the young and dispossessed.
DCP, color, 89 mins. Directors and Screenwriters: Jean-Pierre and Luc Dardenne. Belgium, France. 2022.  
Lorna's Silence
Lorna (Arta Debroshi), a young Allbanian woman living in Belgium, has her sights set on opening a snack bar with her boyfriend, Sokol (Alban Ukaj). In order to do so she becomes an accomplice in a diabolical plan devised by mobster Fabio (Fabrizio Rongione). Fabio has set up a false marriage between Lorna and Claudy (Jeremie Renier) allowing Lorna to get her Belgian citizenship. However, she is then asked to marry a Russian mafioso who's ready to pay hard cash to also get his hands on those vital Belgian identity papers. Fabio intends to kill Claudy in order to speed up the second marriage. But will Lorna remain silent?
35mm, color, 105 mins. Directors and Screenwriters: Jean-Pierre and Luc Dardenne. Belgium, France, Italy, Germany. 2008. 
Click here for more information! 
Sign up to receive exclusive news and updates