Jean-Luc Godard: L'Influenceur at the American Cinematheque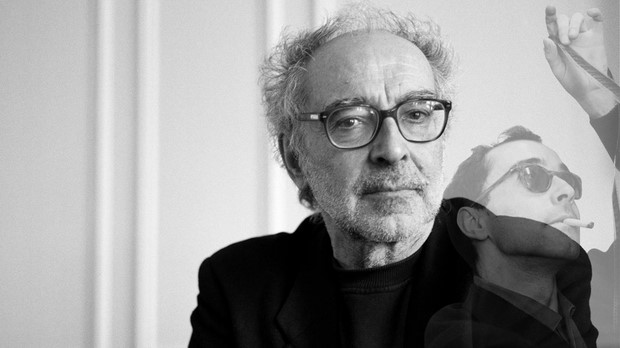 January 26 - September 9, 2023
The American Cinematheque pays tribute to French New Wave pioneer Jean-Luc Godard exploring his most influential films.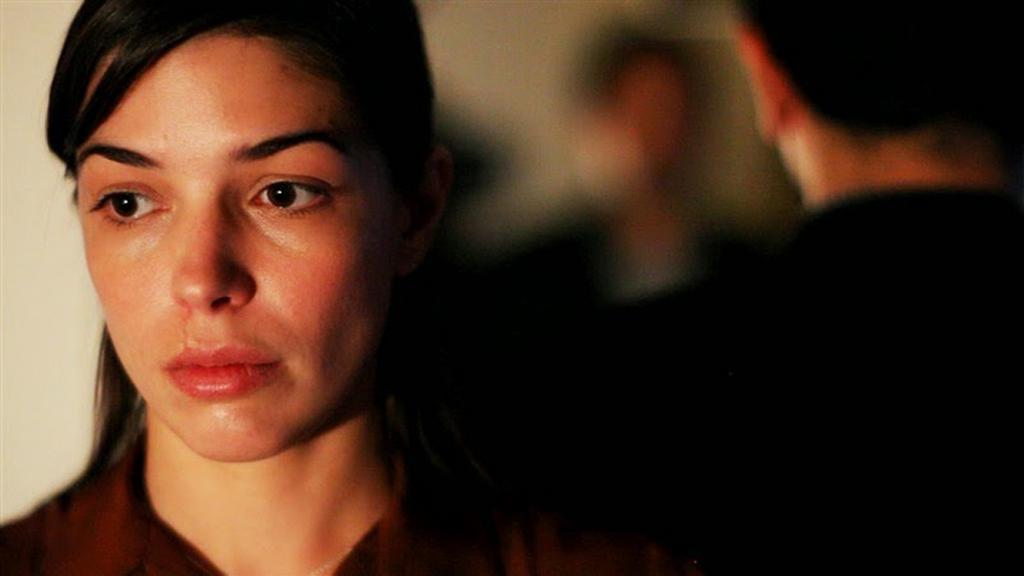 September 9, 2023 – Double Feature GOODBYE TO LANGUAGE / 3X3D
GOODBYE TO LANGUAGE – Winner of the Jury Prize at the 2014 Cannes Film Festival, Goodbye to Language is a triumphant masterpiece from Jean-Luc Godard. Using 3-D technology to mind-bending effect, the film follows a couple whose relationship breaks down along with the images, which in its second half take a dog's-eye view of the world. It is a meditation on history and illusion that creates 3-D effects more spectacular than any Hollywood blockbuster, figures merging and weaving across the screen along with the film's ideas about romantic love and being-in-the-world.
DCP. France. Kino Lorber. 2014. Dir: Jean-Luc Godard, Drama, 69 min
3X3D – In the city of Guimarães, Portugal, three internationally renowned filmmakers explore 3-D and its influence on our perception of cinema: superimposition and superposition of images for Peter Greenaway in the anthology short "Just in Time," playful questioning about the new cinema spectator for Edgard Pêra with "Cinesapiens," and a sketch of cinema history in 3-D for Jean-Luc Godard in "Les 3 Désastres."
DCP. Portugal/France. Urban Distribution. 2013. Dir: Peter Greenaway, Jean-Luc Godard, Edgar Pêra, Anthology film, 70 min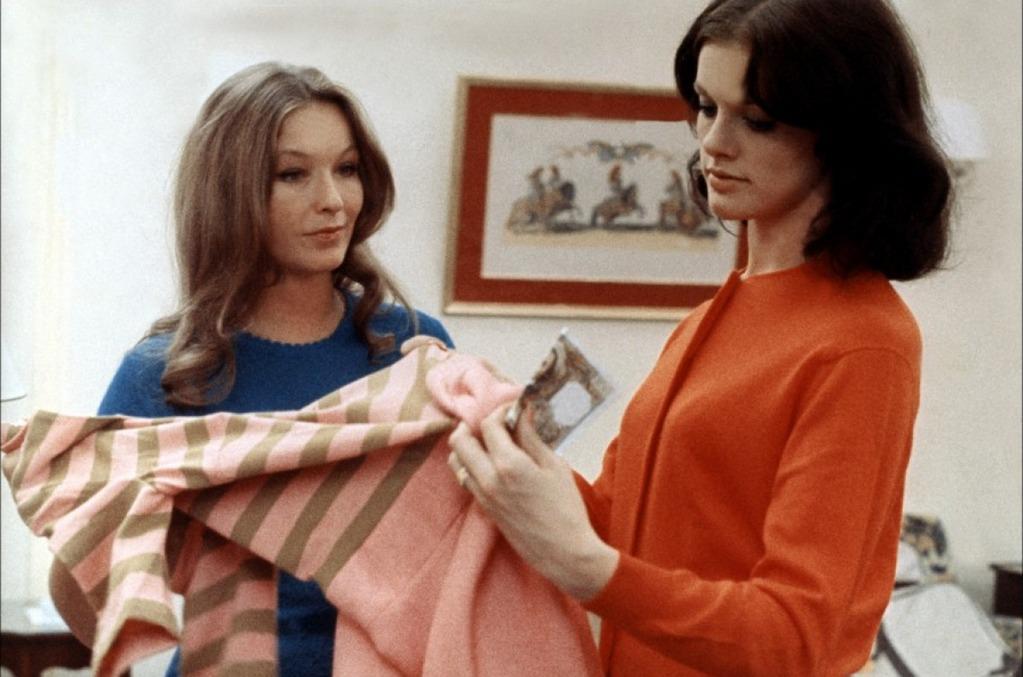 August 31, 2023 – Double Feature TWO OR THREE THINGS I KNOW ABOUT HER / TAXI DRIVER 
TWO OR THREE THINGS I KNOW ABOUT HER –  In 2 or 3 Things I Know About Her, Jean-Luc Godard beckons us ever closer, whispering in our ears as narrator. About what? Money, sex, fashion, the city, love, language, war: in a word, everything. Among the legendary French filmmaker's finest achievements, the film takes as its ostensible subject the daily life of Juliette Janson, a housewife from the Paris suburbs who prostitutes herself for extra money. Yet this is only a template for Godard to spin off into provocative philosophical tangents and gorgeous images. The film is perhaps Godard's most revelatory look at consumer culture, shot in ravishing widescreen color by Raoul Coutard.
DCP. France. Janus Films. 1967. Dir: Jean-Luc Godard, Drama, 87 min
TAXI DRIVER –  Martin Scorsese's "savage, many-headed dragon of the American New Wave" (Michael Atkinson, The Village Voice) is still as potent as ever. Cabbie Travis Bickle (Robert De Niro's seminal pistol-packing, insomniac loner) drives through the open sewer that is mid-1970s Manhattan with its pimps (Harvey Keitel), working girls (Jodie Foster), politicos (Cybill Shepherd and Albert Brooks) and other scummy creatures of the neon wilderness. With a ferocious script by Paul Schrader.
DCP. USA. Sony Pictures Entertainment. 1976. Dir: Martin Scorsese, Drama, 114 min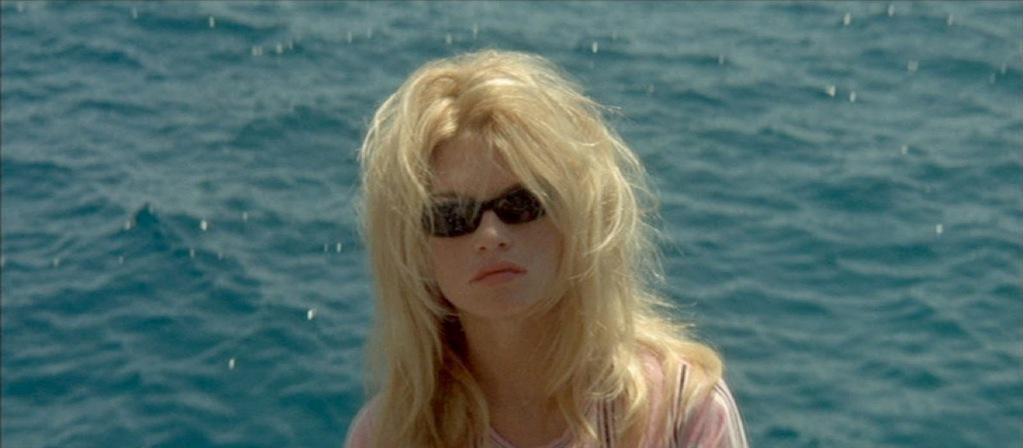 July 25, 2023 – Double Feature CONTEMPT / SYMBIOPSYCHOTAXIPLASM: TAKE ONE
CONTEMPT – The brilliantly vivid color palette is almost as ravishing as Brigitte Bardot in this newly restored masterpiece by Jean-Luc Godard. Bardot plays Camille, a woman whose marriage to her screenwriter husband comes to a swift, inevitable end over the course of a day on the Isle of Capri. With a score of aching beauty by Georges Delerue and appearances by Michel Piccoli, Fritz Lang, and Jack Palance.                                    

DCP, 1963, Dir: Jean-Luc Godard, 103 Minutes, Rialto Pictures, France. 
SYMBIOPSYCHOTAXIPLASM: TAKE ONE – In his one-of-a-kind fiction/documentary hybrid, director William Greaves presides over a beleaguered film crew in New York's Central Park, leaving them to try to figure out what kind of movie they're making. A couple enacts a break-up scenario over and over, a documentary crew films a crew filming the crew, locals wander casually into the frame: the project defies easy description. Yet this wildly innovative sixties counterculture landmark remains one of the most tightly focused and insightful movies ever made about making movies.                

DCP, 1968, Dir: William Greaves, 75 Minutes, Janus Films, USA.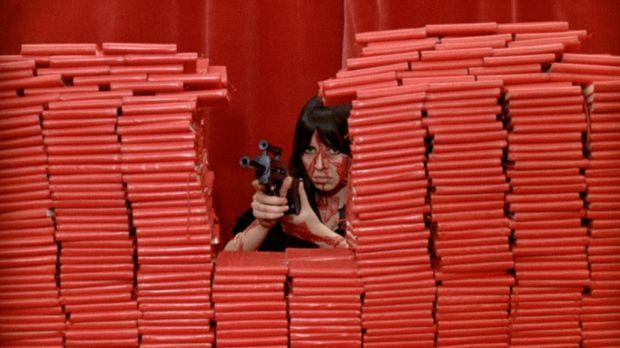 June 22, 2023 – Double Feature LA CHINOISE / HI, MOM!
LA CHINOISE – Paris, 1967. Disillusioned by their suburban lifestyles, a group of middle-class students, led by Guillaume (Jean-Pierre Léaud) and Veronique (Anne Wiazemsky), form a small Maoist cell and plan to change the world by any means necessary. After studying the growth of communism in China, the students decide they must use terrorism and violence to ignite their own revolution. Director Jean-Luc Godard, whose advocacy of Maoism bordered on intoxication, infuriated many traditionalist critics with this swiftly paced satire.
DCP, 1967, Dir: Jean-Luc Godard, 96 Minutes, Kino Lorber, France
HI, MOM! – After serving in Vietnam, veteran Jon Rubin (Robert De Niro) arrives in New York City and approaches sleazy producer Joe Banner (Allen Garfield) about directing a pornographic film. Rubin becomes obsessed with his beautiful neighbor, Judy Bishop (Jennifer Salt). He also begins shooting footage of the residents of an apartment building on the other side of the street. Soon, he falls in with a group of militant black activists as he struggles to find meaning in his increasingly unsatisfying life.
35mm, 1970, Dir: Brian de Palma, 87 Minutes, Park Circus, USA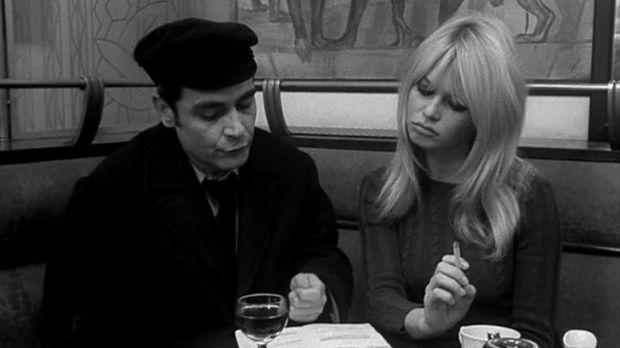 May 25, 2023 – Double feature MASCULIN FÉMININ / THE FRENCH DISPATCH
MASCULIN FÉMININ Ruthless stylist and iconoclast Jean-Luc Godard introduces the world to "the children of Marx and Coca-Cola," through a gang of restless youths engaged in hopeless love affairs with music, revolution, and one another. French New Wave icon Jean-Pierre Léaud stars as Paul, an idealistic would-be intellectual struggling to forge a relationship with the adorable pop star Madeleine (real-life yé-yé girl Chantal Goya). Through their tempestuous affair, Godard fashions a candid and wildly funny free-form examination of youth culture in pulsating 1960s Paris, mixing satire and tragedy as only Godard can. DCP, 1966, Dir: Jean-Luc Godard, 104 Minutes, Janus Films, France.
THE FRENCH DISPATCH Wes Anderson brings to life a collection of stories from the final issue of an American magazine published in a fictional 20th-century French city. On the occasion of the death of its beloved Kansas-born editor Arthur Howitzer, Jr., the staff of The French Dispatch, a widely circulated American magazine based in the French city of Ennui-sur-Blasé, convenes to write his obituary. Memories of Howitzer flow into the creation of four stories: a travelogue of the seediest sections of the city itself from The Cycling Reporter; "The Concrete Masterpiece," about a criminally insane painter, his guard and muse, and his ravenous dealers; "Revisions to a Manifesto," a chronicle of love and death on the barricades at the height of student revolt; and "The Private Dining Room of the Police Commissioner," a suspenseful tale of drugs, kidnapping and fine dining. It stars Benicio del Toro, Adrien Brody, Tilda Swinton, Léa Seydoux, Frances McDormand, Timothée Chalamet, Lyna Khoudri, Jeffrey Wright, Mathieu Amalric, Stephen Park, Bill Murray and Owen Wilson. DCP, 2021, Dir: Wes Anderson, 107 Minutes, Disney, United Kingdom, France, Germany.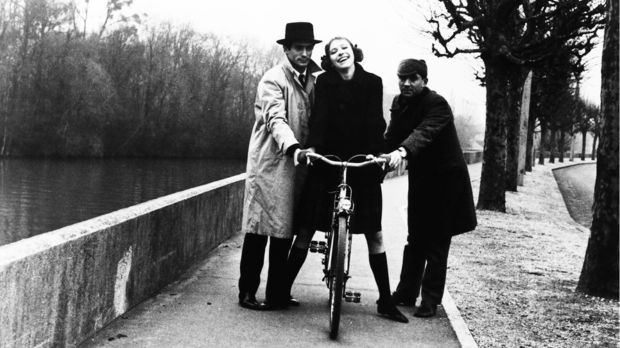 April 14, 2023 – Double Feature BAND OF OUTSIDERS / PULP FICTION 
BAND OF OUTSIDERS Franz (Sami Frey) and Arthur (Claude Brasseur) don't have money, jobs, or prospects, but they do have a black convertible and a shared romantic interest in Odile (Anna Karina). When Odile lets slip that a stash of cash is ineptly hidden in the isolated villa where she lives, the men hatch a plan to take it for themselves. DCP, 1964, Dir: Jean-Luc Godard, 97 Minutes, Rialto Pictures, France.
PULP FICTION Quentin Tarantino's dazzling, nitro-fueled homage to 1930s crime fiction, Elvis Presley flicks, Los Angeles diners, Jean-Luc Godard, Jean-Pierre Melville and much more was easily the most audacious and exciting American film of the 1990s. The movie's brilliant, against-type casting includes John Travolta (in a career-reviving performance), Samuel L. Jackson, Uma Thurman, Bruce Willis, Harvey Keitel, Eric Stolz, Maria de Medeiros, Tim Roth, Amanda Plummer, Christopher Walken and Ving Rhames. 
DCP, 1994, Dir: Quentin Tarantino, 154 Minutes, Paramount Pictures, USA.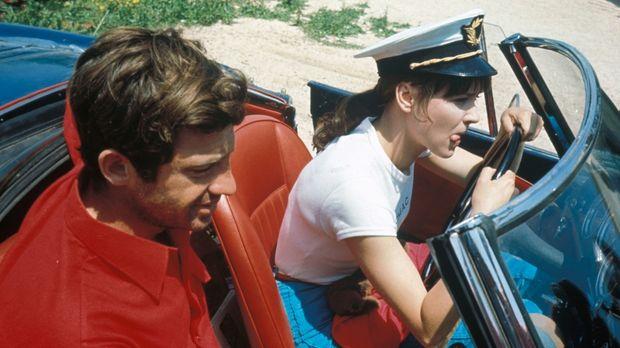 March 24, 2023 – Double Feature PIERROT LE FOU / JE TU IL ELLE 
PIERROT LE FOU Abandoning his wife and children, Ferdinand (Jean-Paul Belmondo) runs off with the babysitter, Marianne (Anna Karina), who is not she seems. Together, The Last Romantic Couple, as Godard called them, embark on a haphazard crime spree, through the French country side, complete with fast cars and mysterious hitmen in this stylish mash-up of anti-consumerist satire, au courant politics and comic- book imagery. 
DCP, 1960, Dir: Jean-Luc Godard, 110 Minutes, Rialto Pictures, France.
JE TU IL ELLE In her provocative first feature, Chantal Akerman stars as an aimless young woman who leaves self-imposed isolation to embark on a road trip that leads to lonely love affairs with a male truck driver and a former girlfriend. With its famous real-time carnal encounter and its daring minimalism, JE TU IL ELLE is Akerman's most sexually audacious film.
DCP, 1975, Dir: Chantal Akerman, 86 Minutes, Janus Films, France.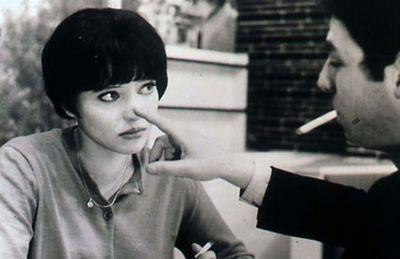 February 23, 2023 – Double Feature – VIVRE SA VIE /
THE WORST PERSON IN THE WORLD
VIVRE SA VIE was a turning point for Jean-Luc Godard and remains one of his most dynamic films, combining brilliant visual design with a tragic character study. Anna Karina stars as Nana, a young Parisian who aspires to be an actress but instead ends up a prostitute, her downward spiral depicted in a series of discrete tableaux of daydreams and dances. Featuring some of Karina and Godard's most iconic moments—from her movie theater vigil with THE PASSION OF JOAN OF ARC to her pool-hall strut—VIVRE SA VIE is a landmark of the French New Wave that still surprises at every turn. 35mm, 1962, Dir: Jean-Luc Godard, 83 Minutes, Janus Films, France.
THE WORST PERSON IN THE WORLD examines one woman's quest for love and meaning in the modern world. Fluidly told in twelve chapters, the film features a breakout performance by Cannes Best Actress winner Renate Reinsve as she explores new professional avenues and embarks on relationships with two very different men (Anders Danielsen Lie and Herbert Nordrum) in her search for happiness and identity. DCP, 2021, Dir: Joachim Trier, 128 Minutes, NEON, Norway/France/Denmark/Sweden.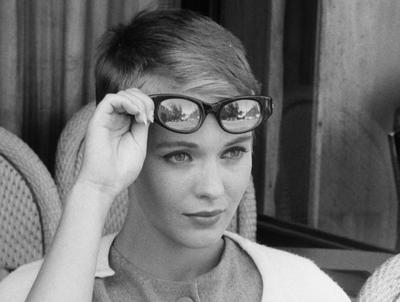 January 26, 2023 – Double Feature BREATHLESS / BONNIE AND CLYDE
BREATHLESS Kicking off the French New Wave with a stunning and rebellious feature film debut, Godard was inspired by a large array of previous cinema such as Orson Welles, Mark Robson, and Robert Aldrich. He then went on to continue the cinematic conversation with future films and filmmakers. DCP, 1960, Dir: Jean-Luc Godard, 90 Minutes, Rialto Pictures, France.
BONNIE AND CLYDE Without BREATHLESS, there is no BONNIE AND CLYDE. In the late 60s and 70s, American New Wave filmmakers took the conventions of the French New Wave and blended them with their own filmmaking. They appreciated the reflexivity of the films, and how cinema was becoming a conversation where their movies could speak to others.
DCP, 1967, Dir: Arthur Penn, 111 Minutes, Warner Bros., USA.
Click here for more information and stay tuned for upcoming screenings in this Series!
Sign up to receive exclusive news and updates