Jacques Tati's Playtime at the American Cinematheque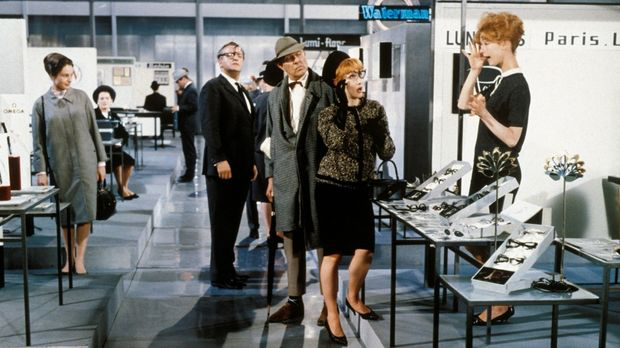 Aero Theatre
1328 Montana Ave
Santa Monica, US 90403
March 31, 2023 | 7:30pm
Jacques Tati's gloriously choreographed, nearly wordless comedies about confusion in an age of high technology reached their apotheosis with PLAYTIME
For this monumental achievement, a nearly three-year-long, bank-breaking production, Tati again thrust the lovably old-fashioned Monsieur Hulot, along with a host of other lost souls, into a baffling modern world, this time Paris. With every inch of its superwide frame crammed with hilarity and inventiveness, PLAYTIME is a lasting record of a modern era tiptoeing on the edge of oblivion.
35mm, 1967, 124 Minutes, France.
Click here for more information and to buy tickets!
Sign up to receive exclusive news and updates