Garmenting : Costume as Contemporary Art at the Museum of Arts and Design from March 12 to August 14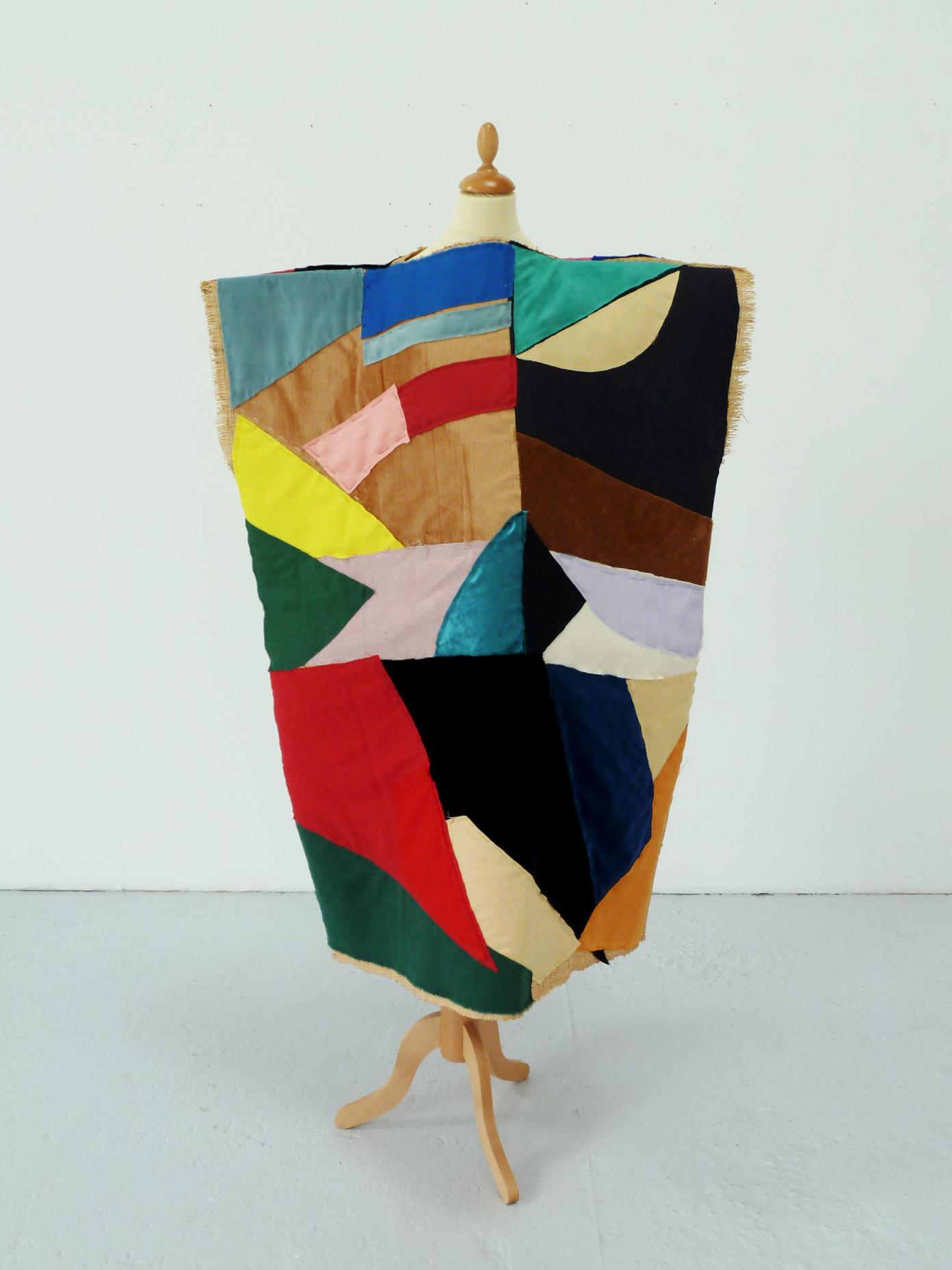 Museum of Arts and Design
2 Columbus Circle
New York, US 10019
March 12 - August 14
The first global survey exhibition dedicated to the use of clothing as a medium of visual art will display works from 35 international contemporary artists including four French artists: Raphaël Barontini, Karina Bisch, Louise Bourgeois, and Annette Messager.
About the exhibition: 
Garmenting: Costume as Contemporary Art is an ambitious exhibition in which is celebrated the use of garments, sculpture, installation, video, and live performances to reflect on the twenty-first century blurring of socioeconomic boundaries, cultures, and identities.
An exploration of the essential relationship between the body and the garments that adorn it, garmenting is used by artists to reveal transnational creative exchange such as the hybridization of cultures or the fading of regional and ethnic traditions and communities.
An emerging artistic strategy in the 1960s and the 1970s, garmenting started to prevail in the 1990s, as the world became more and more impacted by globalization. This language of fashion addresses fundamental aspects of subjectivity, including gender, class, race, and ethnicity. 
Garmenting: Costume as Contemporary Art is an innovative exhibition that aims to highlight history of garmenting and its full force through five interrelated themes: functionality, gender, activism, cultural difference, and performance.  
Four French artists' works will be featured in this unprecedented global survey: Raphaël Barontini, Karina Bisch, Louise Bourgeois, and Annette Messager. 
Garmenting: Costume as Contemporary Art is supported by Etant donnés Contemporary Art, program developed by FACE Foundation and Villa Albertine, with lead funding from the French Ministry of Culture and Institut Français-Paris, Florence Gould Foundation, Ford Foundation, Helen Frankenthaler Foundation, Chanel USA, and ADAGP.
About the Museum of Arts and Design: 
The Museum of Arts and Design (MAD) champions contemporary makers across creative fields and presents the work of artists, designers, and artisans who apply the highest level of ingenuity and skill. Since the Museum's founding in 1956 by philanthropist and visionary Aileen Osborn Webb, MAD has celebrated all facets of making and the creative processes by which materials are transformed, from traditional techniques to cutting-edge technologies. Today, the Museum's curatorial program builds upon a rich history of exhibitions that emphasize a cross-disciplinary approach to art and design, and reveals the workmanship behind the objects and environments that shape our everyday lives. MAD provides an international platform for practitioners who are influencing the direction of cultural production and driving twenty-first-century innovation, and fosters a participatory setting for visitors to have direct encounters with skilled making and compelling works of art and design. For more information, visit madmuseum.org. 
Sign up to receive exclusive news and updates