On French Soil: France Commemorates The Service Of African American Soldiers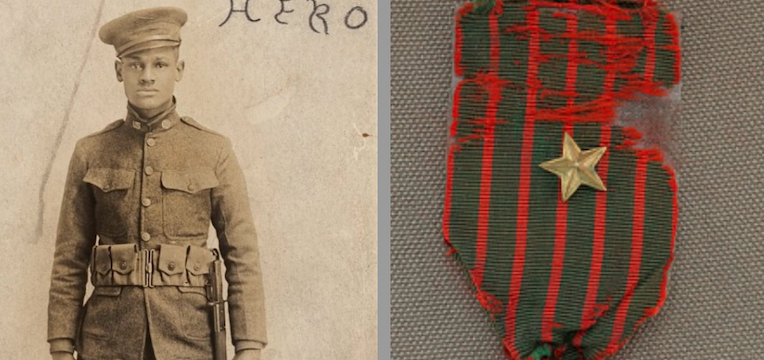 December 3rd, 2021 I 7pm ET
In partnership with the National Museum for African American History and Culture, the French Embassy hosted a commemoration celebrating African American soldiers for their courage and sacrifice during World Wars I & II.
Time and again, the French people have expressed their appreciation for the service and sacrifice of African American troops in World War I and World War II.  This program explored the varied ways in which the French have honored African American troops and the impact of this relationship on the French cultural landscape. Krewasky Salter will moderate the program with presentations from Andre Rakoto, John Morrow, and Laurence Cossu-Beaumont.
Dr. Andre Rakoto provided background on French respect for Black American troops and the origins of the Croix de Guerre, the French award for bravery.
Prof. John Morrow discussed the experience of African American troops in WWI and the impact of the Croix de Guerre on the veterans and African American community at home.
Prof. Laurence Cossu-Beaumont discuseds the continuing impact of African American culture on the French cultural landscape initiated by African American troops on French soil.
Dr. Krewasky Salter, Executive Director of the First Division Museum, Wheaton, Illinois, hosted the program, which was streamed online on December 3rd. Rewatch it now: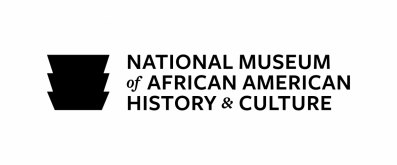 National Museum of African American History and Culture
The National Museum of African American History and Culture is the only national museum devoted exclusively to the documentation of African American life, history, and culture. It was established by Act of Congress in 2003, following decades of efforts to promote and highlight the contributions of African Americans. To date, the Museum has collected more than 36,000 artifacts and nearly 100,000 individuals have become members. The Museum opened to the public on September 24, 2016, as the 19th museum of the Smithsonian Institution.
The Smithsonian Institution is a group of museums and education and research centers, the largest such complex in the world, created by the U.S. government "for the increase and diffusion of knowledge". Founded on August 10, 1846, the institution is named after its founding donor, British scientist James Smithson. The Institution's 19 museums, 21 libraries, nine research centers, and zoo include historical and architectural landmarks, mostly located in the District of Columbia. 
Sign up to receive exclusive news and updates