French Immersive Experiences and Games at Tribeca 2022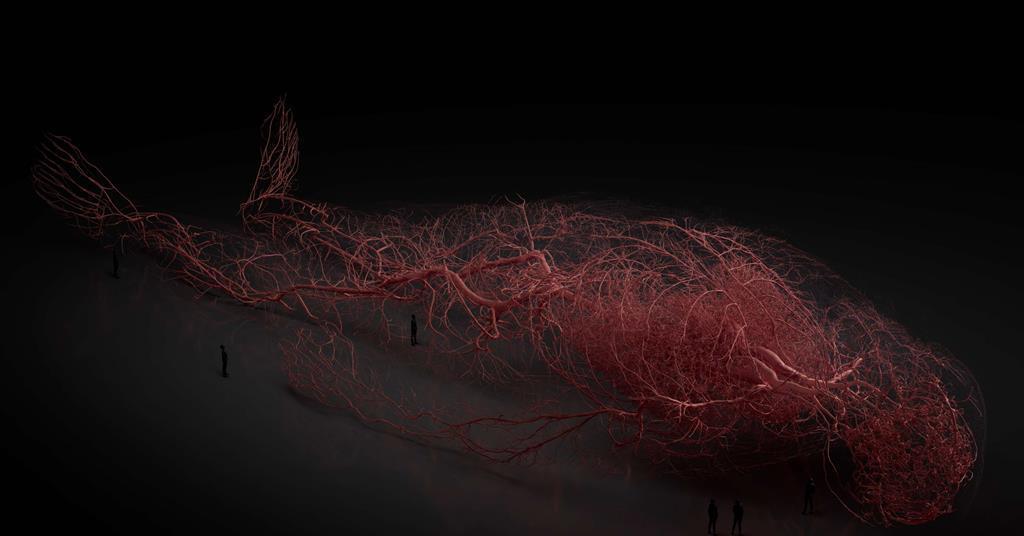 The 2022 Tribeca Festival has announced its lineup of immersive experiences and games!
This year's festival will take place from June 8-19. This year's games lineup features nine titles that demonstrate phenomenal storytelling, art, and innovation through interactive experiences, and celebrates the convergence of games, entertainment, and culture. Each selection will vie for the Tribeca Games Award, which honors an unreleased game for its excellence in art and storytelling through design, artistic mastery, and highly immersive worlds.
Tribeca's immersive program showcases cinematic and cutting-edge virtual reality, augmented reality, mixed reality, and participatory experiences by top artists who push the boundaries of creative and emotional storytelling. Here's everything you need to know about the French authors and productions featured in this year's selection!
GAMES
A Plague Tale: Requiem, (France) – World premiere. This direct sequel to A Plague Tale: Innocence follows Amicia and her brother Hugo on a heartrending journey into a breathtaking, brutal medieval world twisted by supernatural forces as they discover the cost of saving loved ones in a desperate struggle for survival. Strike from the shadows or unleash hell, and overcome foes and challenges with a variety of weapons, tools, and unearthly powers. A Plague Tale: Requiem will be released in 2022 on consoles and PC.
Developer: Asobo Studio
Publisher: Focus Entertainment
IMMERSIVE
EVOLVER, (United Kingdom, France, United States) – World premiere. EVOLVER is a mesmerizing virtual reality experience that celebrates our journey through life and death through the inner landscape of the human body. This musical real-time multiplayer experience invites audiences to follow oxygen's flow deep into our bloodstream and inner branching, exploring the invisible human connection with the outside world. From executive producers Edward R. Pressman and Terrence Malick. Featuring Cate Blanchett, Meredith Monk, Jóhann Jóhannsson, Howard Skempton, and music by Jonny Greenwood. 
Project Creators: Marshmallow Laser Feast, Jonny Greenwood, Meredith Monk, Jóhann Jóhannsson, Howard Skempton
Producers: Nicole Shanahan (Bia-Echo), Edward R. Pressman & Sam Pressman (Pressman Film), Terrence Malick (TF Malick Productions), Antoine Cayrol (Atlas V), Mike Jones (Marshmallow Laser Feast)
Kubo Walks The City, (France, South Korea) – North American premiere. Seoul, 1934. Korea is under Japanese occupation. Like "ethno-detectives," viewers follow in the footsteps of Kubo, a Korean writer, in his urban flânerie. Through caricatures that mock the shortcomings of a Korean society emerging from the poverty and archaisms of the past, explore a city recklessly discovering the modernity and prosperity that come with occupation. Directed by Hayoun Kwon and produced by Innerspace VR.
Project Creator: Hayoun Kwon
Producer:  Innerspace VR
Missing Pictures Ep. 3-5, (France, United Kingdom, Taiwan, Republic of China, Luxembourg, South Korea) – World premiere. For every movie made, dozens of pictures remain missing forever. Missing Pictures gives directors a chance to tell a story that would otherwise never be told. Each episode invites one filmmaker to narrate some key points of the movie, why the movie is important for them, and why it was never made. Missing Pictures brings to life unmade films by Abel Ferrara, Tsai Ming-Liang, Catherine Hardwicke, Lee Myung-Se, and Naomi Kawase.
Project Creators: Clément Deneux, Joseph Beauregard
Producers: Atlas V, Arte France, BBC, PTS Taiwan, Serendipity Films, Wild Fang Films, Giioii
Glimpse, (Ireland, United Kingdom, France) – North American premiere. Glimpse is an animated interactive VR experience starring Taron Egerton and Lucy Boynton, directed by Academy Award-winning writer and director Benjamin Cleary and VR creator Michael O'Connor. A highly emotive, visual feast, Glimpse is set in the imaginative mind of a heartbroken panda and illustrator, Herbie, who has recently broken up with his deer girlfriend, Rice. Through Herbie's art, viewers delve back through the memories of their relationship.
Project Creators: Benjamin Cleary, Michael O'Connor
Producers: Michael O'Connor, Raphael Penasa, Lee Harris
Find more information about the selection and the events here.
Sign up to receive exclusive news and updates