French Heritage Series III: Sainte-Chapelle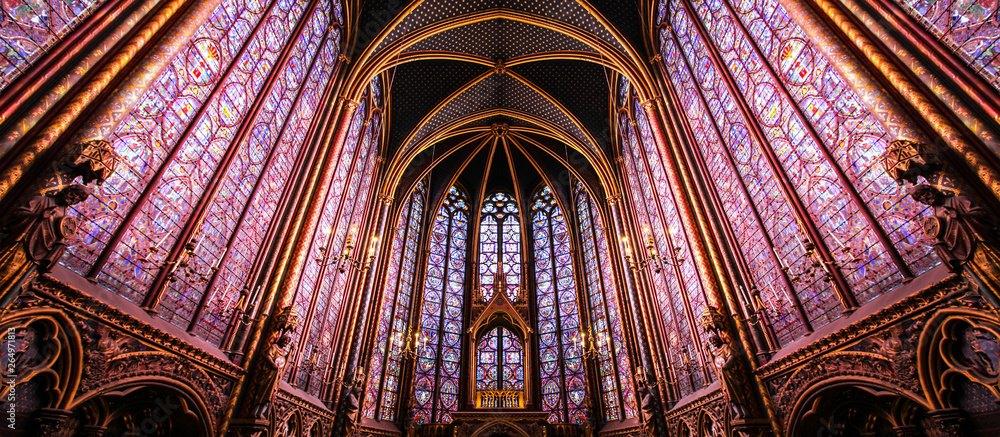 February 23, 2022 | 10am ET
Experience the Sainte-Chapelle as you never have before with a 360° virtual tour with the Centre des monuments nationaux!
Villa Albertine and Atout France present French Heritage Series, a series of live events to highlight the richness and diversity of French heritage. 
Each month, we'll host exclusive virtual tours for a private visit of castles, cathedrals, museums, and more all over France, led by the top experts who will reveal the secrets of these exceptional places. The series offers a rare opportunity to discover—or rediscover!—some of France's internationally renowned monuments as well as some lesser-known but equally fascinating places.
Built in just seven years, an impressive feat, the Sainte-Chapelle was intended to house precious Christian relics, including Christ's crown of thorns, acquired by Saint Louis. The Sainte-Chapelle became a powerful symbol of religious and political influence. Having these sacred relics in his possession made the French monarch an authoritative leader of western Christianity. The spectacular stained glass is arranged across 15 windows, each 15 meters high. The illustrations depict 1,113 scenes that recount the history of the world, according to the Old and New Testaments of the Bible, until the arrival of the holy relics in Paris.
With a 360° view, discover the history and architecture of the Sainte-Chapelle, access areas not open to the general public, and closely observe the stained glass windows in gigapixel format.
This is an unforgettable visit to experience, whether you are alone, with your family, or among friends. A passionate guide will accompany you throughout this unique visit experience. You will be able to dialogue with your guide during the visit via the chatbox (no camera or microphone needed).
The Centre des monuments nationaux is the leading public cultural and tourist operator with almost 10 million visitors per year. It preserves and opens up to visitors exceptional monuments as well as their parks and gardens, illustrating the richness of France's heritage through their diversity.
Sign up to receive exclusive news and updates