French Films at Tribeca 2022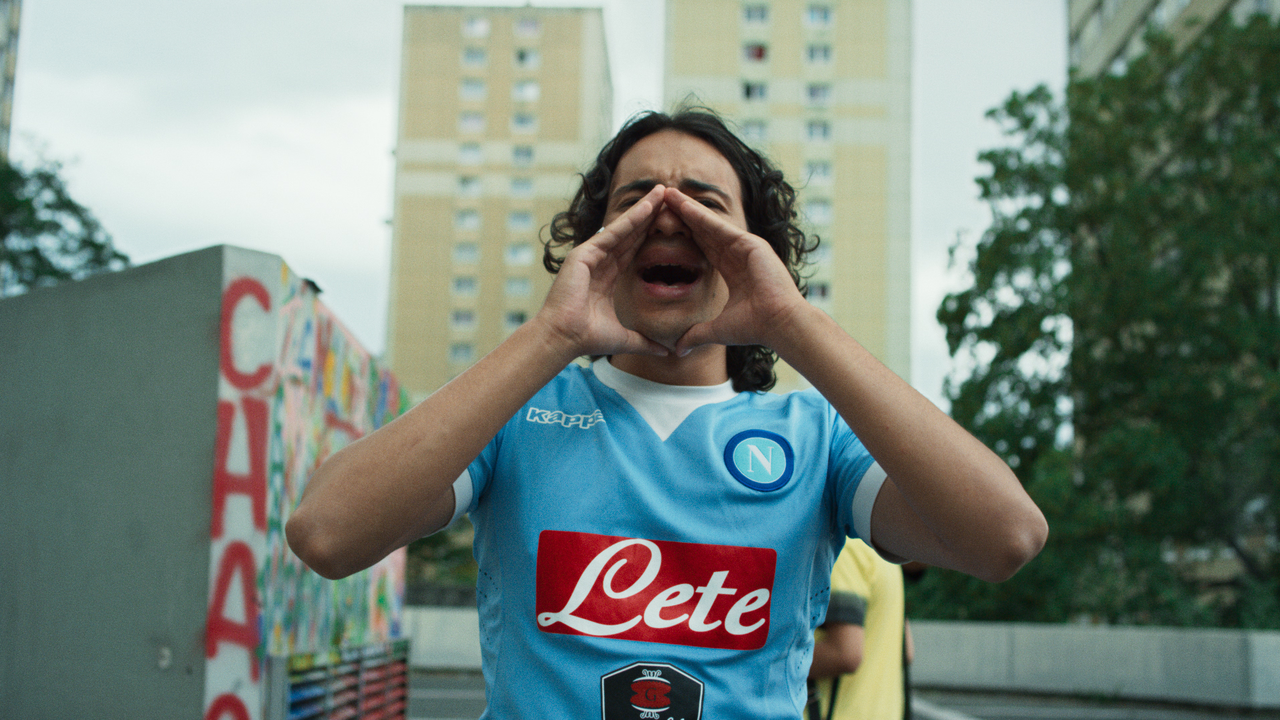 The 2022 Tribeca Festival announced its lineup of feature, short, documentary, and animated films. This year's festival takes place from June 8-19 and highlights all genres of film, from breakout independent shorts to renowned global features. Discover the selected films below!
The 2022 Jury Award winners of the 21st Annual Tribeca Festival include Woman on the Roof by Anna Jadowska (Best Performance in an International Narrative Feature: Dorota Pomykala) and The Wild One by Tessa Louise-Salomé (Best Cinematography in a Documentary Feature: Boris Levy). The Festival's Audience Award winners include Ellie Foumbi's feature directorial debut, Our Father, The Devil which was part of the Indeed Juneteenth programming, and Cherry by Sophie Galibert.
The Jury Award Winners | The Audience Award Winners
Woman on the Roof, (Poland, France, Sweden) – World Premiere. One morning, a 60-year-old midwife does something extremely unexpected, tearing her family and life apart. This film inspired by a true story features complex characters and outstanding realism. Directed and written by Anna Jadowska. Produced by Maria Blicharska. With Dorota Pomykala, Bogdan Koca, Adam Bobik. In Polish with English subtitles.
Naked Gardens, (United States, France) – World Premiere. With a cheekily contemplative tone and an empathetic lens, Naked Gardens takes us inside an isolated nudist community in Florida – where residents accept one another, grapple with their past traumas, and together form a utopian society. Directed by Ivete Lucas, Patrick Bresnan. Written by Ivete Lucas. Produced by Patrick Bresnan, Ivete Lucas, Tabs Breese, Julia Nottingham, Roberto Minervini, Denise Ping Lee. With Jeremy, McKayla, Jamie, Gretchen, Deedee, Serenity, Morley.
The Wild One, (France) – World Premiere. Jack Garfein — Holocaust survivor, theater and film director, and key figure in the formation of the Actors Studio — passionately recalls a life in which historical tragedy and personal art together shaped a unique, uncompromising vision. Directed, written, and produced by Tessa Louise-Salomé. With Jack Garfein, Willem Dafoe, Peter Bogdanovich, Irène Jacob, Boby Sotto, Dick Guttman, Blanche Baker, Patricia Bosworth, Foster Hirsch, Geoffrey Horne, Kate Rennebohm.
Dreaming Walls: Inside the Chelsea Hotel, (France, Belgium, United States, Netherlands, Sweden) – Feature Documentary, North American Premiere. Manhattan's Chelsea Hotel is a not only a brick-and-mortar structure, but a counterculture legend. Dreaming Walls documents a pivotal moment in Chelsea's history, as it prepares to evict longtime residents and transform into a luxury hotel. Directed by Amélie van Elmbt, Maya Duverdier. Produced by Hanne Phlypo, Quentin Laurent. A Magnolia Release.
Reinventing Mirazur, (United States, UK, Switzerland, France) – Feature Documentary, North American Premiere. This film explores the life of Chef Mauro Colagreco, who finds himself changing everything about his flagship restaurant Mirazur after the COVID-19 pandemic halted its worldwide rise to prominence. Directed and written by Verane Frediani, Franck Ribiere. Produced by Verane Frediani, Franck Ribiere, Thomas Augsberger, Schuyler Ransohoff, Wes Fleuchaus. With Mauro Colagreco. In English, French, Italian, Japanese, and Spanish with English subtitles.
After the Movie: A conversation about the future of gastronomy with Chef Mauro Colagreco and chef guests.
Babysitter, (Canada, France) – Feature Narrative, New York Premiere. When a viral act of sexism gets Cédric suspended from work and his girlfriend simultaneously navigates postpartum depression, a young babysitter enters their lives and shifts the family's paradigm. Directed by Monia Chokri. Written by Catherine Léger. Produced by Martin Paul-Hus. With Nadia Tereszkiewicz, Monia Chokri, Patrick Hivon. In French with English subtitles.
Lucky, (France). A transcendent portrait of a model, musician, dancer, and drag queen, Lucky follows Luc Bruyère as he travels from Paris to Berlin. Having lost his left arm to Agenesis, Luc has a lust for life, constantly elevating his art. Directed by Loren Denis, Anthony Vibert. Written by Loren Denis, Anthony Vibert. Produced by Benjamin Duval, Jean-Pierre Gavini, François-Charles Le Goff. With Luc Bruyère.
Five-O (Ça passe), (France) – Short Narrative. Amin is a young spotter with the gift of gab. Isabelle, a theater director from Paris, seizes the opportunity for Amin to be a soloist in her opera. Directed by Ismaïl Alaoui Fdili. Written by Yassine Ramdani. Produced by Ladj Ly, Dimitri Krassoulia-Vronsky. With Jeanne Bailbar, Adil Dehbi, Bakary Diombera, Abdallah Charki, Rayanne Behilil. In French with English subtitles.
Living in the Heart of Love, (UK, France) – Festival Premiere, Music Video. Living In the Heart of Love tracks two female heroes and a cast of like-minded characters who traverse Paris after hours, excited to discover whatever magic the night has in store. Directed and written by Charles Mehling. Produced by Alexa Haywood. With Marguerite Thiam Donnadieu, Nailia Harzoune, Marion Giovalucchi. In French with English subtitles.
Cherry, (US) – Online Premiere, Feature. A driftless and uncommitted 25-year-old in Los Angeles discovers she has only 24 hours to make one of the most consequential decisions of her life, what to do about an unplanned pregnancy. Directed and written by Sophie Galibert. Produced by Sophie Galibert, Shincy Lu, Philippe Gompel. With Alex Trewhitt, Joe Sachem, Dan Schultz, Sandy Duarte, Alice Bang, Hannah Alline, Melinda DeKay, Angela Nicholas, Charlie S. Jensen, Darius Levanté. In English.
Our Father, The Devil, (US, France) – North America Premiere, Feature. Marie Cissé (Babetida Sadjo) works as the head chef at a retirement home in small-town France. Her easy day-to-day life spent caring for residents, hanging out with her co-worker and best friend Nadia (Jennifer Tchiakpe), and teasing a potential new romance is disrupted by the arrival of Father Patrick (Souléymane Sy Savané), an African priest whom she recognizes from a terrifying episode in her homeland. Directed and written by Ellie Foumbi. Produced by Ellie Foumbi, Joseph Mastantuono. With Babetida Sadjo, Souleymane Sy Savané, Jennifer Tchiakpe, Franck Saurel, Martine Amisse. In French.
For more information click here!
Sign up to receive exclusive news and updates