French Films at Metrograph – November 2023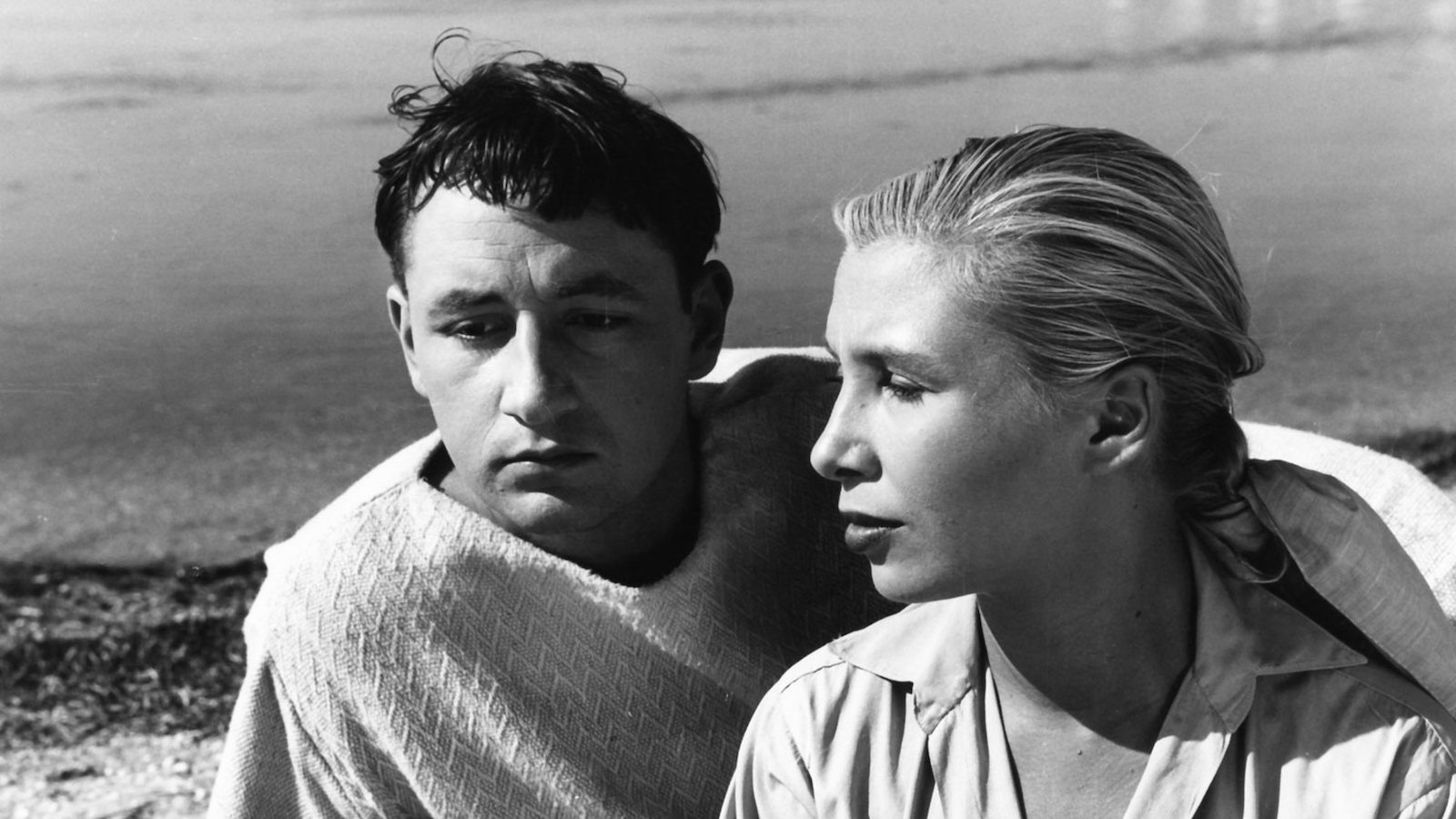 Metrograph
7 Ludlow St
New York City, NY 10002
November 6 - November 26, 2023
We've rounded up a selection of French films and co-productions that will be screened at Metrograph (NYC) in November.
"La Pointe-Courte" (1955) – November 6
Directed by Agnès Varda
By many reckonings a New Wave film before the term New Wave had been invented, Varda's daring debut, made after her years as official photographer for the Théâtre Nationale Populaire in Paris, was shot in the Mediterranean port city of Sète, where the director spent part of her youth. Its two narratives strands — one a neorealism-inspired story of the hardscrabble lives of local fishermen, the other following recriminations and reconciliations of a married couple (Philippe Noiret and Silvia Monfort) — travel parallel lines while never quite overlapping, a still-singular structural conceit borrowed from William Faulkner's The Wild Palms.
"Varda by Agnès" (2019) – November 6
Directed by Agnès Varda
In what would be her final film, which draws upon archival footage, clips drawn from the whole of her filmography, and an abundance of onstage interviews and lectures, Varda offers a guided tour of her remarkable life, from her early years as a still photographer, her fiction and documentary film work, to her late-in-life turn to gallery installation pieces. A tender farewell from an artist to her audience as well as a summation of an eternally curious, tirelessly experimental, and steadfastly politically engaged career. "A breathtaking self-portrait by an artist at the height of her powers." — Artforum
"Lumumba" (2001) – November 11 & 12
Directed by Raoul Peck
The rousing, raging political thriller that made the international reputation of Haitian filmmaker Peck (I Am Not Your Negro), Lumumba tells the true story of the first Prime Minister of the Congo after its declaration of independence from Belgium, Patrice Lumumba: his visionary dream of a united Africa; the stiff opposition this gained him in Europe and the United States; and his tragic, terrible assassination after mere months in office. Anchored by a commanding lead performance from Eriq Ebouaney, Peck's film fairly vibrates with anti-colonial ardor.
Introduction and Q&A with filmmaker Raoul Peck on Saturday, November 11th at 5:00pm
"Irma Vep" (1996) – November 17, 18 & 19
Directed by Olivier Assayas
Maggie Cheung in the role she was literally born to play: Maggie Cheung. The Hong Kong actress is imported to star in a remake of Louis Feuillade's 1915 serial Les Vampires directed by a New Wave has-been (Jean-Pierre Léaud), but then finds herself submerged in a strange world of flirtatious lesbians, bourgeois ex-radicals, Luc Besson admirers, and all-night raves, all the while becoming oddly in thrall to her form-fitting S/M catsuit, which lures her out onto the rooftops of Paris. A meditation on global cinema at a moment of transition, a comedy about filmmaking and cultural crosstalk, and a movie so alive to the textures of contemporaneity that it hasn't aged a day.
"The Umbrellas of Cherbourg" (1964) – November 24 & 26
Directed by Jacques Demy
Shared with a new generation of filmlovers in the US when Zeitgeist released a restored version of the film theatrically in NYC in 1996, Demy's poignant, particolored, all-singing musical tracks the budding romance between ridiculously good-looking young couple Catherine Deneuve and Nino Castelnuovo. The discovery of true love is depicted in a spree of bright, playful springtime hues and trilling, thrilling song, only for the star-crossed amour to conclude with a white-out and the most wrenching Christmas scene in all of cinema: a steady fall of stage snow, a dash of tinsel, a gas station office pregnant with regret, a swell of music, and a heavenward lift of the camera. It might just break your heart.

Metrograph is the ultimate destination for movie lovers. A special curated world of cinema inspired by the great New York movie theaters of the 1920s and the Commissaries of the Hollywood Studio backlots, Metrograph is a community inhabited by movie professionals screening their work, taking meetings, watching films, collaborating together — an audience built around our shared love of cinema.
Sign up to receive exclusive news and updates