French documentary Lourdes in select theatres nationwide TWO NIGHTS ONLY!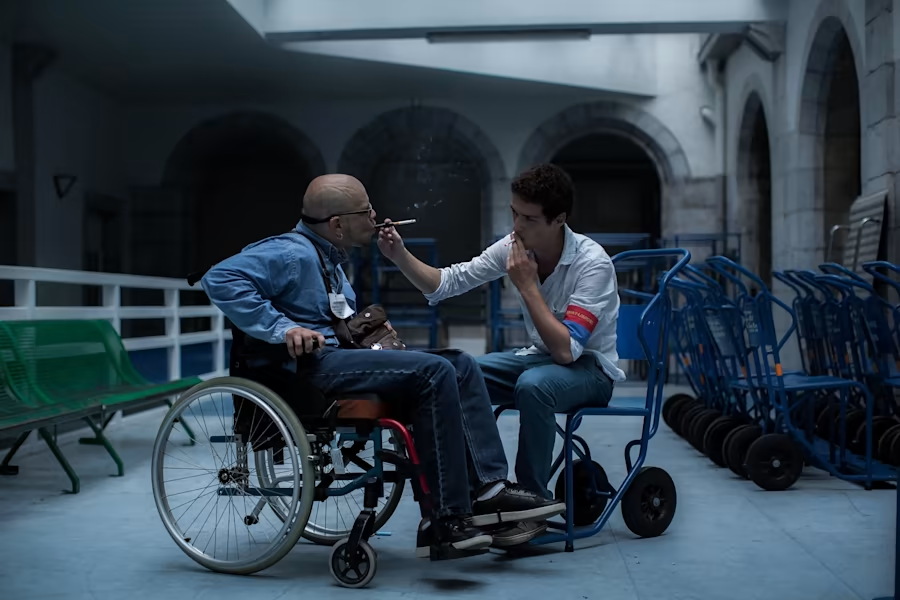 Nominated for a Cesar for Best Documentary, LOURDES, directed by Thierry Demaizère and Alban Teurlai, takes an intimate look at pilgrims from all walks of life, and their journey in the beautiful mountain town as they search for a miracle to cure their suffering.
About 6 million people visit Lourdes every year. The multitudinous processions of people seeking a miracle feed a small army of caregivers (nurses, volunteers, hospitalists) who accompany them. These pilgrims are an amazing display of humanity: accident victims, the terminally ill, an overweight teenager being bullied at school, a group of prostitutes and trans people from Paris, etc. LOURDES is an insightful meditation on the human capacity for empathy and hope, and especially a journey into the mystery of religious faith in the face of life's profound tribulations. 
Fathom Events in partnership with Distrib Films US & Bosco Films brings LOURDES to over 700 theaters stateside 2 nights only: 
 February 8th, 2023 – In French with English Subtitles and 
 February 9th, 2023 – In English with Spanish Subtitles 
DCP, color, 95 min. Director: Thierry Demaizière and Alban Teurlai. Screenwriters: Sixtine Léon-Dufour, Jeanne Aptekman, Thierry Demaizière, Alban Teurlai. France, 2019. 
Click here for more information and to buy tickets!  
Sign up to receive exclusive news and updates