The French Comedy Club 2023 presents: A Weekend of French Comedy at the Lumiere Cinema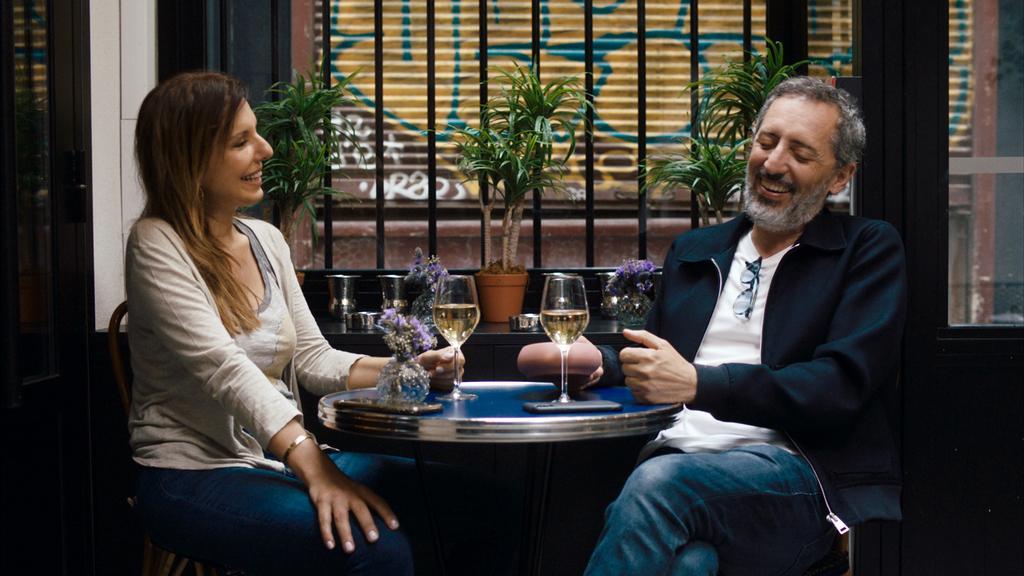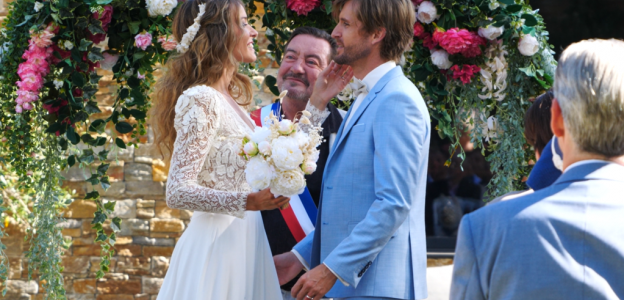 Lumiere Cinema
9036 Wilshire Blvd
Beverly Hills, US 90211
April 15-16, 2023
See the latest and greatest French comedies shown for the first time in the US just weeks after their release in France!
US Premieres!
The program includes four new French comedies presented at the Lumiere Cinema in Beverly Hills. All movies will be screened in French with English subtitles. 
Program:
Saturday, April 15 | 4pm
How To Survive Without Mum (10 Jours Encore Sans Maman)
Directed by Ludovic Bernard
With Franc Dubosc
After Antoine was fired from his job, he became a stay-at-home dad taking care of his four children, while his wife Isabelle restarts her career as a lawyer. For Antoine, the family's upcoming ski vacation is a godsend: he can finally take a break from parenthood and enjoy a luxury ski resort! But just as they are about to step on the train, Isabelle is called back to work for an emergency and Antoine has to deal, on his own, with his four mischievous kids going wild on the slopes and in the fancy hotel, as the trip turns into total chaos …
Watch the trailer! Seats: $10 | Book your tickets here 
Saturday, April 15 | 7pm
Alibi.com 2 Saturday
Directed by Philippe Lacheau
With Philippe Lacheau, Élodie Fontan, Tarek Boudali, Julien Arutti, Didier Bourdon, Nathalie Baye
After closing his agency Alibi.com and promising Flo he will never lie again, Greg's new life with her is sweet – but boring. Not for long! When Greg proposes marriage, Flo and her family want to meet his parents. But how can he possibly introduce them to his divorce-embattled criminal father and erotic film star mother? Greg's alibi buddies step in and find him fake parents to save the day… until his real parents show up…
Watch the trailer! Seats: $10 | Book your tickets here
Sunday, April 16 | 4pm
Sweet Little Things (Les Petites Victoires)
Directed by Mélanie Auffret
With Julia Piaton, Michel Blanc
Between her obligations as a mayor and her role as a teacher in the little village of Kerguen, Alice's days are really full. Emile, an explosive 60-year-old has finally decided to learn how to read and write, and arrives in her class, will make her days even more impossible, now that suddenly, Alice has to save her village and her school.
Watch the trailer! Seats: $10 | Book your tickets here
Sunday, April 16 | 7pm
Stay With Us (Reste Un Peu)
Directed by Gad Elmaleh
With Gad Elmaleh
After three successful years living and working in America, French-Jewish actor and comedian Gad Elmaleh decides to move back home to Paris. He misses his family and friends. Or, at least that's what Gad tells his loving yet overbearing parents, Régine and David. However, it's not long before his parents find out the true reason for their son's return — after a long period of ambivalence towards his own Jewishness, Gad has officially decided to convert to Catholicism…Inspired by the director's own fraught relationship to the Jewish faith and starring Elmaleh's real-life family, Stay With Us is a heart-warming and charming story about faith, family and acceptance.
Watch the trailer! Seats: $10 | Book your tickets here
For tickets and more information about the screenings, please visit the French Comedy Club website. 
Sign up to receive exclusive news and updates