The French Comedy Club presents: A Weekend of French Comedy at the Fine Arts Theater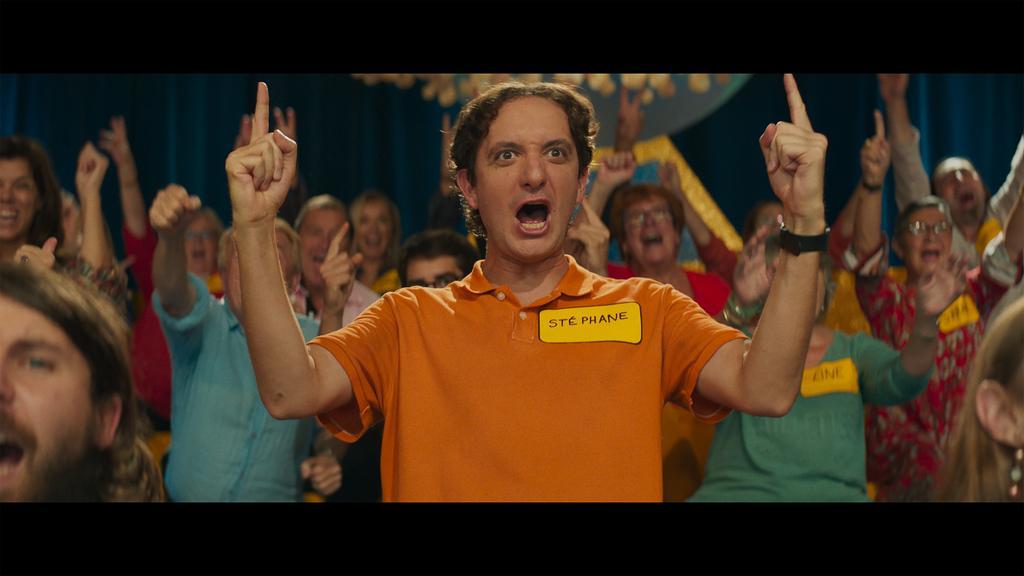 Fine Arts Theater
8556 Wilshire Blvd.
Beverly Hills, US 90211
April 2, 2022 | 4pm
On the weekend of April 1, the French Comedy Club, with the support of Unifrance, will be showing the latest and greatest French comedies in Los Angeles. Book your tickets!
US Premieres
The program will include four new French comedies presented at the Fine Arts Theater in Los Angeles. All movies will be screened in French with English subtitles. A US Premiere!
Program:
Saturday, April 2 | 4pm
Retirement Home (Maison de retraite)
Directed by Thomas Gilou
With Kev Adams, Gérard Depardieu, Daniel Prévost
An unlikely story of friendship between Milann, a young convict who is forced to work in a retirement home rather than going to jail, and a larger-than-life group of retirees, who are not exactly prepared to accept this new recruit. That is, until they find out that Milann is an orphan like them and they decide to let him in. He discovers something is wrong as the old people never have any visitors, and the retirement home is stealing their money. He decides to help them and organize an escape. But where could they go?
Watch the trailer!
Seats: $10 | Book your tickets here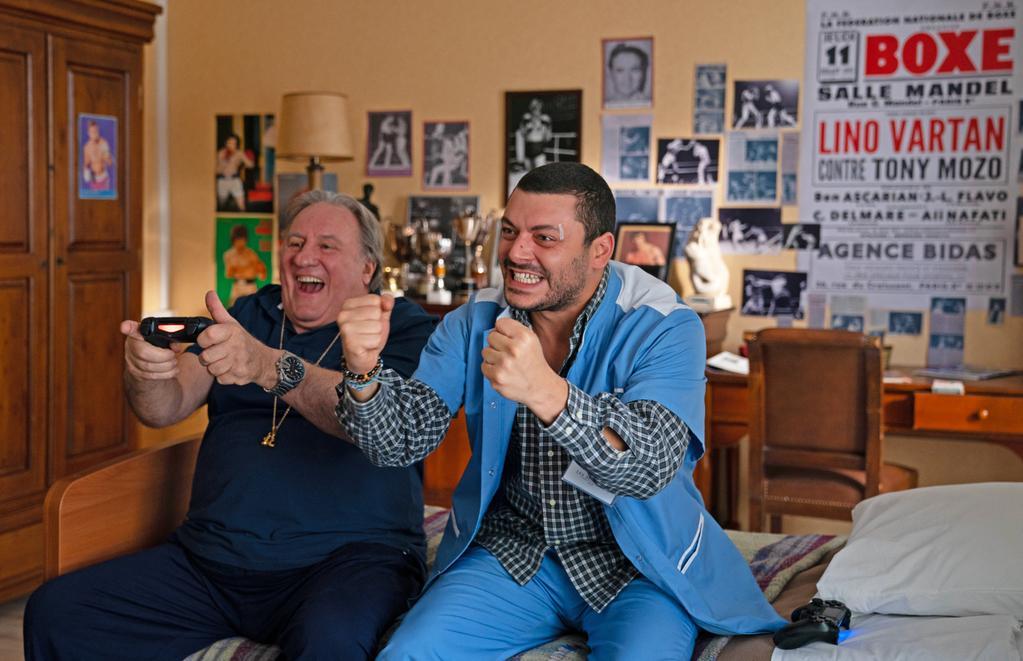 Saturday, April 2 | 7pm
Super Who (Super-Héros Malgré Lui)
Directed by Philippe Lacheau
With Philippe Lacheau, Julien Arruti, Tarek Boudali, Elodie Fontan
Struggling actor Cedric seems doomed to lead the life of a loser. He's broke and his girlfriend has dumped him. Even his own father, sister, and best buddies have lost faith in his ability to do anything worthwhile. Then finally, he gets a lead role: the superhero "Badman," which could finally be his chance to break out of an endless downward spiral and gain his father's respect. But fate strikes again!
Watch the trailer!
Seats: $10 | Book your tickets here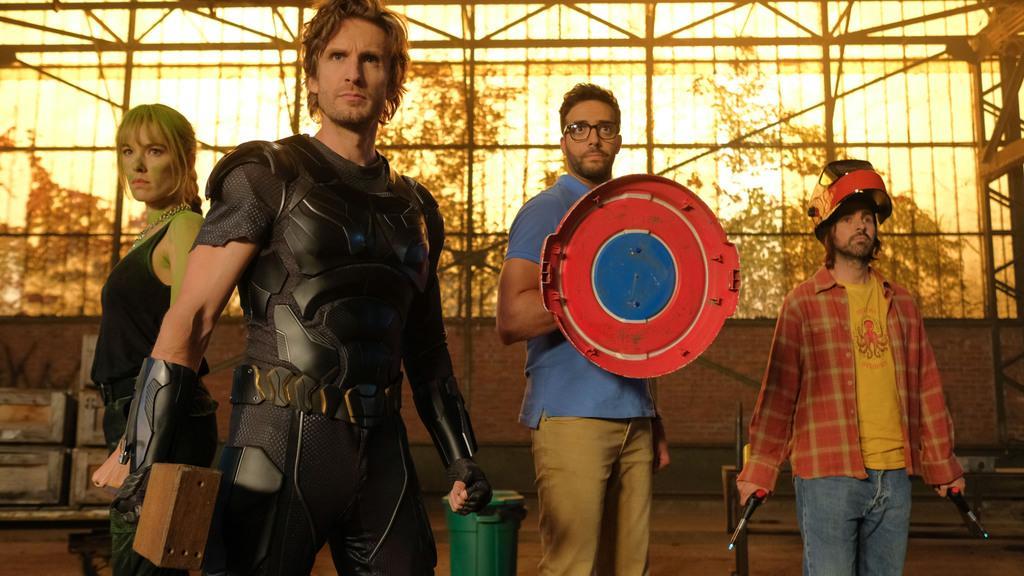 Sunday, April 3 | 4pm
Christmas with the Tuches (Les Tuche 4)
Directed by Olivier Baroux
With Jean-Paul Rouve, Isabelle Nanty, Michel Blanc
After resigning from his position as President of France, Jeff is happy to return to the village of Bouzolles with his family. The holidays are fast approaching, and Cathy wants just one thing—to be reunited with her sister Maguy and brother-in-law Jean-Yves, with whom Jeff had a big fight ten years previous. Things are going well until at lunch one day, Jeff and Jean-Yves clash once again, this time about Christmas. This family row, which should never have gone beyond Bouzolles, ends up in a mighty power struggle between Jeff and a global online retailer.
Watch the trailer!
Seats: $10 | Book your tickets here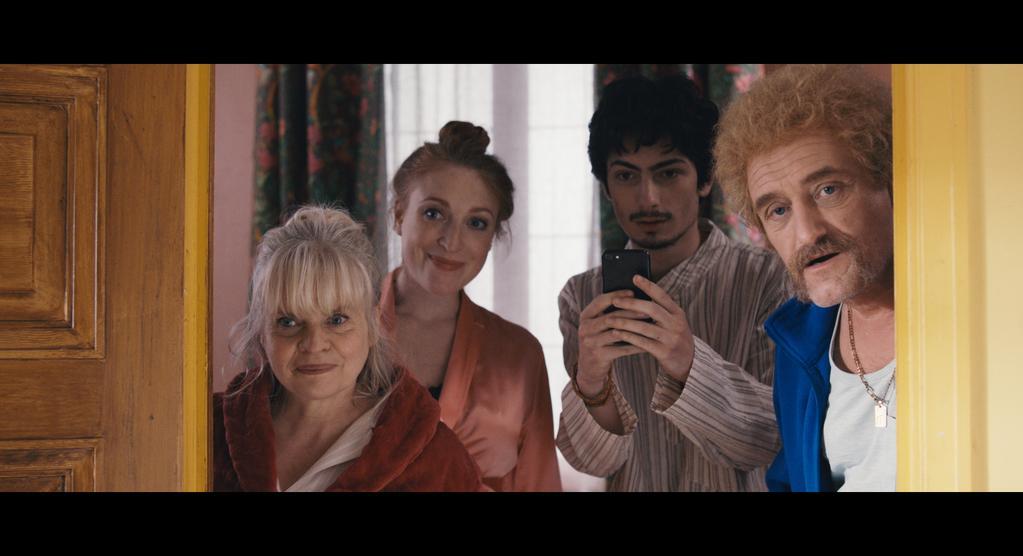 Sunday, April 3 | 7pm
The Wannabes (Les Vedettes)
Directed by Jonathan Barré
With Grégoire Ludig, David Marsais
Daniel and Stéphane are salesmen in an appliance store. Even though they hate each other, they team up to compete on game shows, convinced that they will be able to pay off their debts. But the two are naive, and fame will soon go to their heads.
Watch the trailer!
Seats: $10 | Book your tickets here
For more information about the screenings, please visit the French Comedy Club website. 
Sign up to receive exclusive news and updates