Fractales – Compagnie Libertivore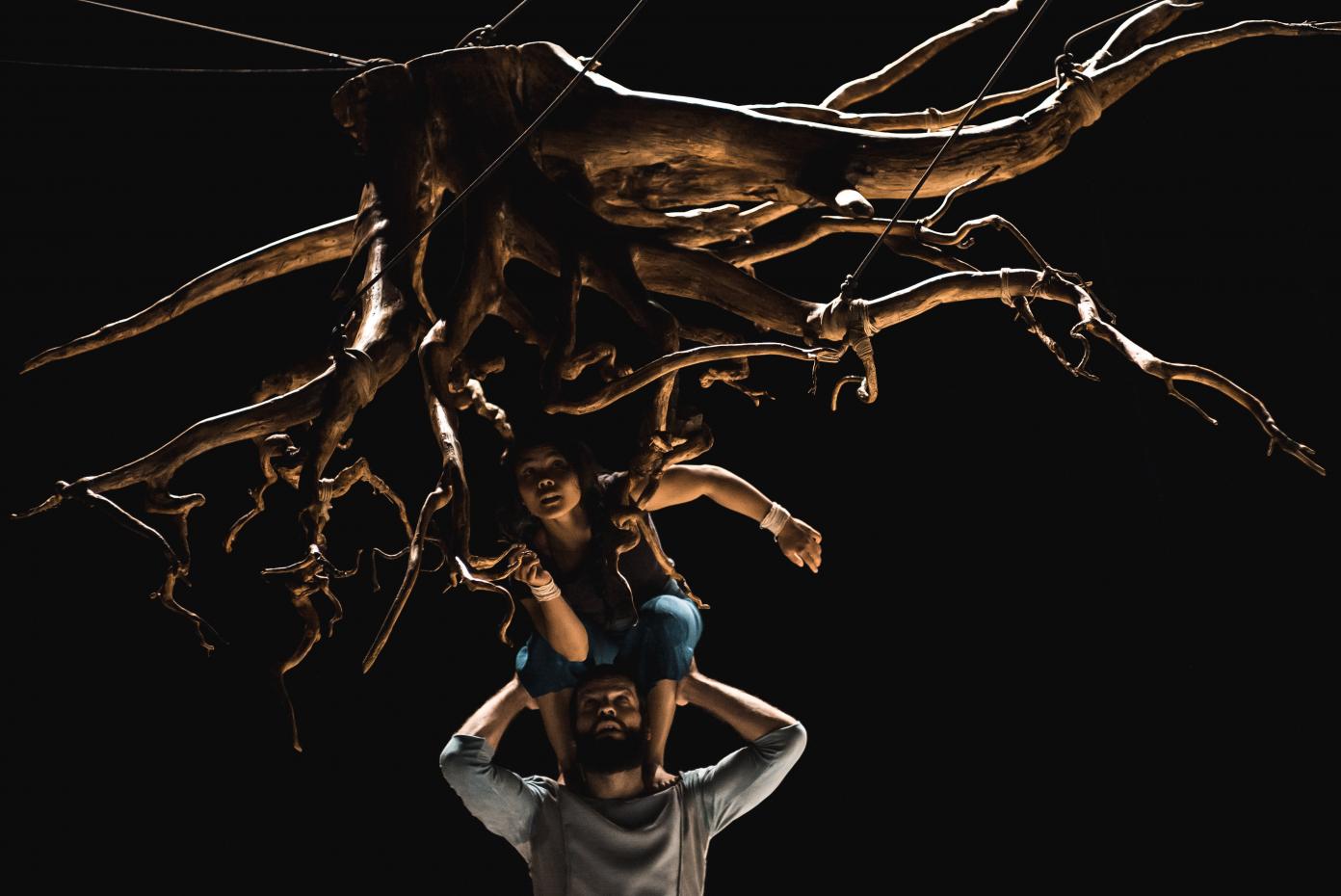 Alexander Kasser Theater
1 Normal Avenue
Montclair, NJ, US 07043
December 16-19, 2021
Peak Performances – Montclair State University (MSU) presents the US premiere of the dance and circus Compagnie Libertivore – Fanny Soriano, December 16 to 19.
About Compagnie Libertivore
Created in 2005 by dancer and aerial acrobat Fanny Soriano and musician and multidisciplinary performer Jules Beckman, the Compagnie Libertivore is known for its artistic multi-disciplinarity. Since 2012, Fanny Soriano has choreographed several performances for the company, including Fractales. 
About Fractales
At the heart of a universe in constant mutation, five individuals move, morph and radiate across the space. Their bodies use the acrobatic language of circus and dance to accompany the slow metamorphosis of the environment in which they are an integral part.
Their bodies are both active and passive. Like fractals, nothing here has a beginning or end, but is part of a continuum, of which the spectator only glimpses an instant. In this decomposing/recomposing universe, humanity is buoyed along by an optimistic curiosity for the unknown and for "otherness," because the end of every single thing is also the beginning of something else.
"Chaos is filled with hope because it heralds a rebirth" – Coline Serreau
Learn more about Fractales here
The presentation of Compagnie Libertivore is supported by FACE Contemporary Theater, a program of Villa Albertine and FACE Foundation, in partnership with the French Embassy in the United States with the support of the Florence Gould Foundation, the Ford Foundation, Institut français, the French Ministry of Culture, and private donors.
After the dates at Peak Performances, Compagnie Libertivore will travel to PS21 in Chatham, New York, for two performances of solo works, Hêtre and Phasmes.
Sign up to receive exclusive news and updates