Felwine Sarr : "Traces – A Speech to African Nations"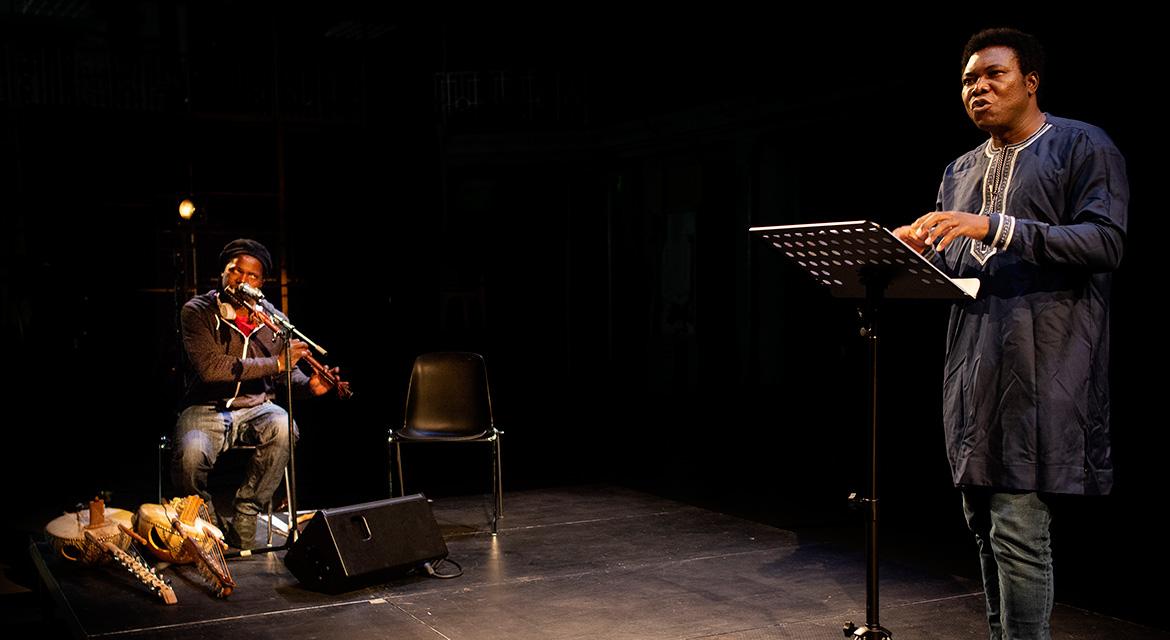 September 21, 2022 | 8:30pm
NY Premiere of "Traces – A Speech to African Nations" written Felwine Sarr at the Abrons Art Center, part of FIAF's Crossing the Line Festival
Based on the Senegalese academic, philosopher and poet Felwine Sarr, this lyrical text is captivatingly performed by Burkinabe actor Étienne Minoungou as an inspiring and imaginative storyteller speaking to his African brothers.
Infused with the cultural and historical experiences of the continent, Traces is a way to bring Felwine Sarr's philosophy to a younger African generation, emboldening them to build a new utopia. With uplifting accompaniment by musician Simon Winsé on the kora, the speech is an invitation to sow the seeds for a better future.
Outside view by Aristide Tarnagda.
Presented at Abrons Arts Center as part of FIAF's Crossing The Line Festival 2022.
For more information and tickets, please click here
The New York performance of Traces – A Speech to African Nations is part of a tour including Princeton, NJ (Seul en scène festival, Princeton U.), Atlanta, GA (Rialto Theater-Georgia State U.), and Durham, NC (Duke University).
With the support of FACE Contemporary Theater, a program of Villa Albertine and FACE Foundation. 
Sign up to receive exclusive news and updates