Family Flicks Program Features Oscar-Nominated French animation, The Triplets of Belleville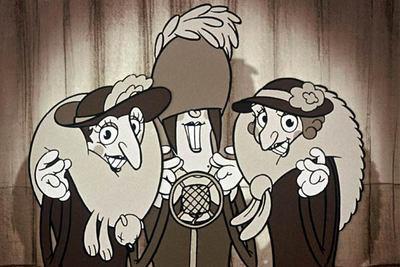 Billy Wilder Theater at the Hammer Museum
10899 Wilshire Blvd.
Los Angeles, US 90024
June 5, 2022 | 11am
The UCLA Film and Television Archive and the Hammer Museum present a screening of The Triplets of Belleville.
The screening will take place at the Billy Wilder Theatre
on June 5, 2022 at 11am. Admission to the screening is free.
The Triplets of Belleville
When mobsters kidnap Tour de France competitor, Champion, his miniature grandmother teams up with the golden age song-and-dance triplets from Belleville to rescue him. The animation is full of adventure and unique visuals.  
Director/Writer: Sylvain Chomet
With: Jean-Claude Donda, Dirk Denoyelle, Monica Viegas
35mm, color, 80min France/Belgium/Canada/U.K./Latvia/U.S., 2003
Recommended for ages 12+
For more information, click here.
Sign up to receive exclusive news and updates