Dorothy Arzner: Pioneer, Queer, Feminist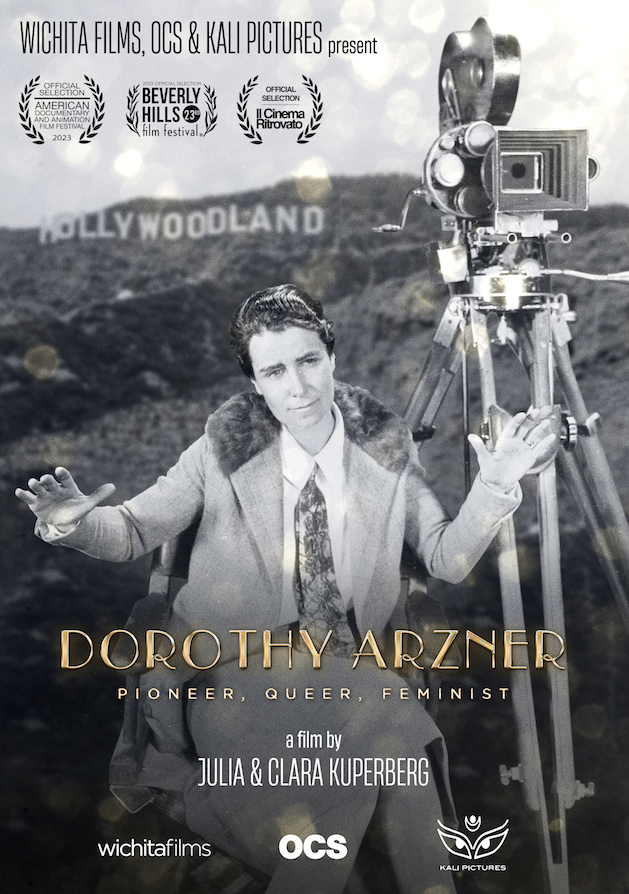 TCL Chinese 6 Theatres
6925 Hollywood Blvd.
Hollywood, US 90028
April 19, 2023 | 3:45pm
The documentary Dorothy Arzner: Pioneer, Queer, Feminist by Clara Kuperberg & Julia Kuperberg is featured at the 2023 Beverly Hill's Film Festival!
Dorothy Arzner was Hollywood's most powerful director, though History has forgotten her. She became director at Paramount, as the first woman to direct a talking picture for the star Clara Bow. A true pioneer of the cinema, she was the only woman director at a major Hollywood studio in the 1930s and 1940s, openly lesbian, dressed like a man, making movies "avant-gardiste" about women's condition. 
Documentary, 53 min, Directors: Clara Kuperberg & Julia Kuperberg, France.
Click here for more information and to buy tickets!
Sign up to receive exclusive news and updates