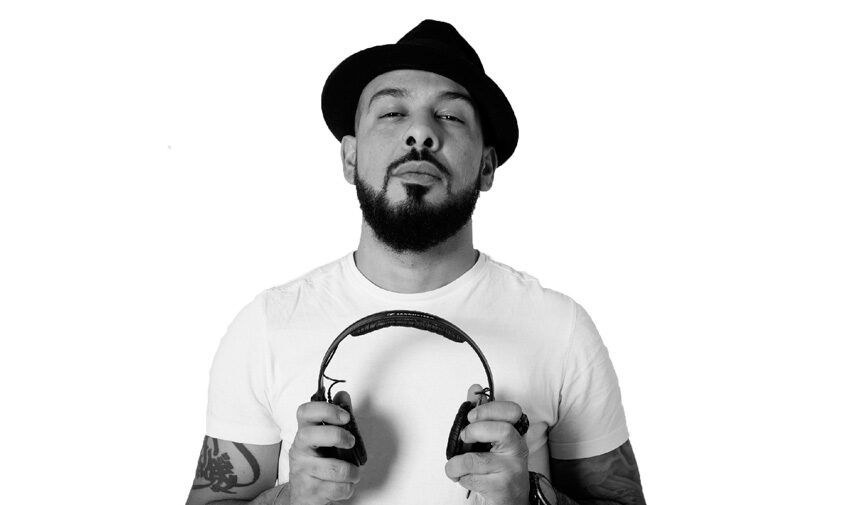 MODA
1315 Peachtree St NE
Atlanta, GA, 30309
October 19, 2023 | 6:30-8 p.m.
Join MODA (Museum of Design Atlanta) and Villa Albertine for a conversation with DJ DJEL, a Marseille-based beatmaker and graffiti artist from the famous FONKY FAMILY.
In residence with Villa Albertine from September 17 – November 1, DJ DJEL will work on his project MarsTlanta: a sound creation project based on a collection of musical archives and sound recordings of words and street noises—soundscapes—of the two cities. In conversation with Rachel Griner, curator of MODA's Hip-Hop Innovators series, DJ DJEL's talk will focus on his residency project and the connections between the hip-hop scenes of Atlanta and Marseille.
This talk is presented by MODA and Villa Albertine, as part of Atlanta Design Week and France-Atlanta. More information coming soon!
DJ DJEL was born in Marseille in 1974. He is a DJ, beatmaker, graffiti artist, trainer and organizer of hip-hop events. From 1998 to 2006, he released several records on Sony Music with his group the FONKY FAMILY (several times certified Gold and Platinum). In 2007, he founded the label DON'T SLEEP and has collaborated on stage and in the studio with nationally and internationally recognized artists, including Oxmo Puccino, IAM, Akhenaton, Soprano, Kendrick Lamar, Napoleon Da Legend, and Infamous Mobb. He founded the DJ school AKADEMIX and collaborates with AMI in the framework of HIP HOP SOCIETY. He is also co-founder of the OLDSCHOOL PARTY and is currently working on his 4th album.
DJ DJEL is a current resident of Villa Albertine Atlanta. Click here to learn more about his residency.
Sign up to receive exclusive news and updates