DJ, Producer, Graffiti Artist
September - October 2023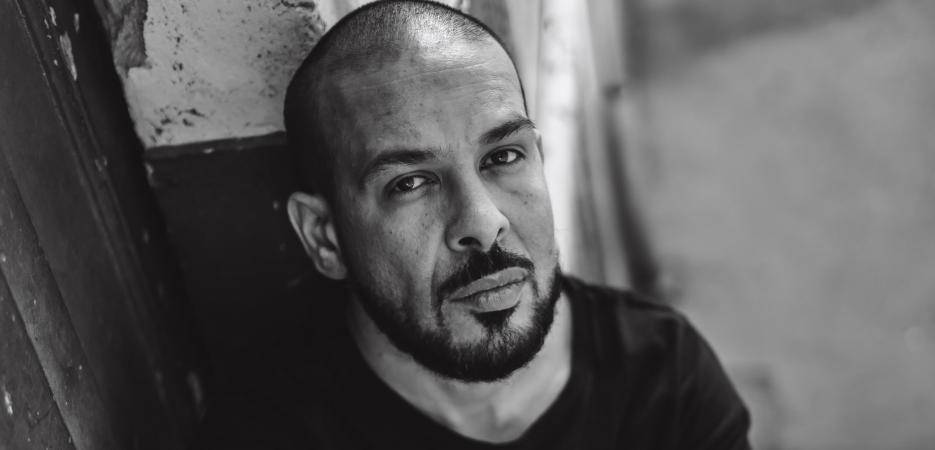 "'MarsTlanta' is a sound creation project based on a collection of musical archives and recordings of words and street noises of the two cities. The objective is to create a bridge between Marseille and Atlanta through and for hip-hop culture. "
My name is Djellali El Ouzeri, A.K.A. DJ DJEL, and I was born in Marseille. I discovered hip-hop culture in 1989, attracted by the freshness of this art and its different disciplines. I first practiced dance and graffiti before discovering deejaying, sampling and musical research. From 1998 to 2006, I released several records with my band, the Fonky Family.  
Since 2007, I have collaborated with other artists (albums, compilations, mixtape) via my label DON'T SLEEP. I am currently working on various projects with artists of other disciplines, including visual artists, directors, writers, dancers, and singers of many musical genres. 
I am very involved in the transmission of knowledge to the younger generation, especially regarding the mix, scratch and composition at my school, AKADEMIX, which was founded in 2017 in collaboration with AFFRANCHI. I am also a stage coach for the AMI (Aide aux Musiques Innovatrices), and have been working with emerging artists in the Marseille scene for nearly ten years.  
In 2021, I was invited to participate in the creation of the main piece of the exhibition 360° Hip-Hop, Gloire à l'Art de Rue which was presented at La Philharmonie de Paris. I continue to perform in concerts and clubs and I am preparing a 4th album for 2023. 
DJ DJEL was born in Marseille in 1974. He is a DJ, beatmaker, graffiti artist, trainer and organizer of hip-hop events. From 1998 to 2006, he released several records on Sony Music with his group the FONKY FAMILY (several times certified Gold and Platinum). In 2007, he founded the label DON'T SLEEP and has collaborated on stage and in the studio with nationally and internationally recognized artists, including Oxmo Puccino, IAM, Akhenaton, Soprano, Kendrick Lamar, Napoleon Da Legend, and Infamous Mobb. He founded the DJ school AKADEMIX and collaborates with AMI in the framework of HIP HOP SOCIETY. He is also co-founder of the OLDSCHOOL PARTY and is currently working on his 4th album.
I wish to develop a research project focusing on musical and sound creation between Atlanta and Marseille, a sound architecture project that centers on urbanism, urbanity, unity and musical culture. Since 2000, these two cities, where history and politics have profound effects on the inhabitants, have had multiple convergences that I wish to explore through sound.  
The MarsTlanta project will be a sound creation project based on a collection of musical archives and sound recordings of words and street noises—soundscapes—of the two cities. The objective is to create a bridge between Marseille and Atlanta through and for hip-hop culture by transmitting an on-the-ground analysis of these sounds that make up our everyday and that define our environment.
With my vision created through more than 30 active years in hip-hop culture, I now want to take a closer look. The portraits of cities created through music and sound—sonic portraits—offer a unique vision that allows us to perceive the very souls of these cities. It can describe the way that citizens interpret and continue to share living memories that consist of music, sound, time, and place. Numerous themes will be explored: architecture, sociology, cultural and political movements, city transformation, population displacement and gentrification. I intend to use sound recording and MAO to mix, connect, and combine sounds, noises, and voices that are found in our close environments, in Atlanta as well as in Marseille. To do this, it will be important for me to meet and exchange with social organizers, historians, urban planners, activists, artists and, of course, the local public to discuss what characterizes the city's past, present, and future. 
Marseille and Atlanta, two cities of the South marked by their rich histories and transformations, lands of migration and social inequality, seem to me to be the ideal grounds for this exercise in sound mirroring.   
Just as Atlanta and its singular soundscape are major influences in the American rap industry, Marseille brings a specific and unique sound to the French rap scene, exemplified by IAM and the Fonky Family, or the PSY4. Both scenes share the drive to strongly defend local culture and to counter the sometimes-denigrating view of secondary cities.  
These two cities have been able to transmit their unique musical innovations like a signature, becoming far more than simply a generational phenomenon. This innovation–from the resounding originality of Outkasts's tracks to the advent of T.I.'s Trap–is mirrored in Marseille's rap scenes of all generations: the musical rap of IAM, the street rap of FF or PSY4, and the newschool sounds of Jul and SCH. 
These artistic phenomena have had a strong media impact and have certainly influenced the idea that Altanta and Marseille are laboratories for social and ecological transition, suggesting that this force of innovation permeates all aspects of the city (art, culture and society, architecture, and urban planning). But these transitions, or even gentrifications, which are positive in principle, can also be violent and generate ruptures for the most fragile inhabitants. It interests me to look closely, with a sensitive eye, at the reality of how urbanism is organized and modified at a swift pace, and to describe its impact on social and cultural life.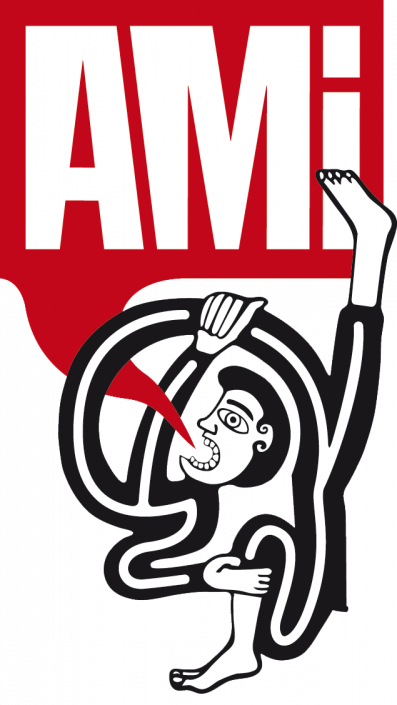 A.M.I – Aide aux Musiques Innovatrices
Founded in 1985 and originally dedicated to the MIMI Festival, the AMI association works for the artistic, cultural, civic and economic development of the territories, in a spirit of general interest. AMI supports several initiatives in the CCI sector and more particularly in the creation and music production sector, at a national and international level. Its field of action covers in particular the organisation of artistic residencies, festivals, and a cultural incubator.
Sign up to receive exclusive news and updates