Violin Concert With David McCarroll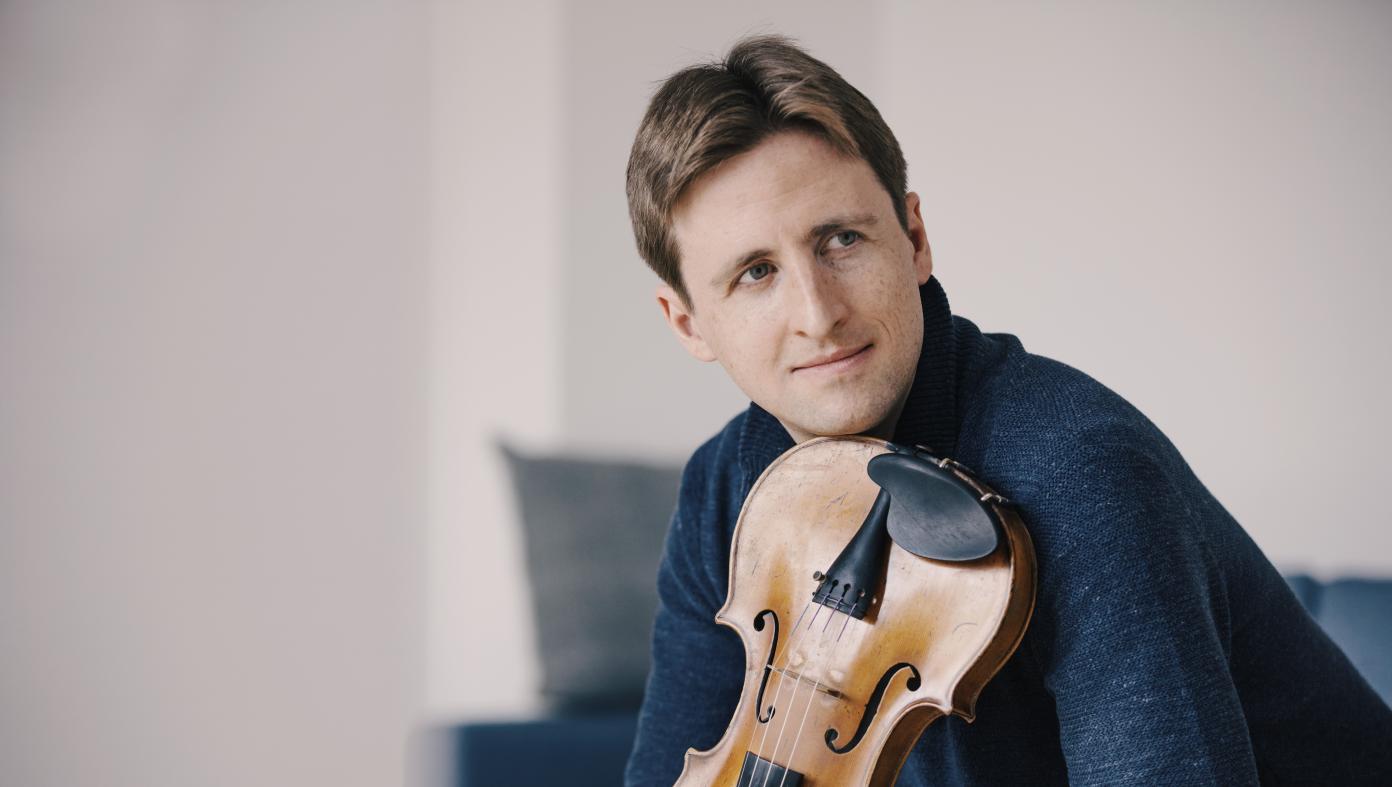 La Maison Française at the Embassy of France
4101 Reservoir Rd., NW
Washington, D.C., US 20007
January 13, 2023 | 7:30pm
David McCarroll Violin Concert at La Maison Française
About the Artist – David McCarroll
David McCarroll, the newly appointed Concertmaster of the Pittsburgh Symphony Orchestra, has been described by Musik Heute as "a violinist of mature musicality and deep understanding of his repertoire whose playing is distinguished by clarity of form and line."
David was born in Santa Rosa, California in 1986 and began studying the violin with Helen Payne Sloat at the age of 4. At 8, he attended the Crowden School of Music in Berkeley studying with Anne Crowden. When David was 13, he received an invitation to join an international group of 60 young music students at the Yehudi Menuhin School outside London where he studied for five years with Simon Fischer. David continued his studies with Donald Weilerstein and Miriam Fried at the New England Conservatory of Music in Boston receiving a Master's degree, and with Antje Weithaas in the Konzertexamen (Artist Diploma) program at the Hanns Eisler Academy in Berlin.
Winner of the 2012 European Young Concert Artists Auditions, David made his concerto debut with the London Mozart Players in 2002 and has since appeared as soloist with many orchestras including the Vienna Radio Symphony Orchestra and Hong Kong Sinfonietta (Christoph Poppen). He regularly performs in major concert halls such as the Vienna Konzerthaus and Musikverein, Library of Congress, Kennedy Center, and Carnegie Hall. Also an active chamber musician, he served from 2015 to 2022 as the violinist of the renowned Vienna Piano Trio with whom he toured and recorded extensively.
In addition to his pursuit of music, David maintains an active interest in social concerns, including the needs of those impacted by the AIDS pandemic; he is currently working on projects of the Starcross Community to help AIDS orphans in Africa. David has performed in programs encouraging world peace promoted by the Fellowship of Reconciliation, and has given benefit concerts for Doctors Without Borders. With other members of his family, David has worked to get strings to young music students in Cuba where such items are very difficult to obtain.
David plays a 1761 violin made by A&J Gagliano.
"Superlative musicianship and beautiful sound" — Washington Post
"McCarroll's [Brahms concerto] was probing in its depth of expression yet elegantly sung out." — San Francisco Classical Voice
"David McCarrol is a sound aesthete; his tone is remarkably supple and of an effortless perfection… — Rhein-Neckar Zeitung
Program
Partita No. 3 in E major, BWV 1006 – Johann Sebastian Bach
Sonata in D Minor, Op. 27, No. 3, "Ballade" – Eugène Ysaÿe
Sonata No. 1 in G minor, BWV 1001 – Johann Sebastian Bach
Partita No. 2 in D minor, BWV 1004 – Johann Sebastian Bach
David McCarroll is represented by Shupp Artists Management, Inc.  https://shuppartists.com
Sign up to receive exclusive news and updates