Clotilde Rullaud and Chris McCarthy in the Northeast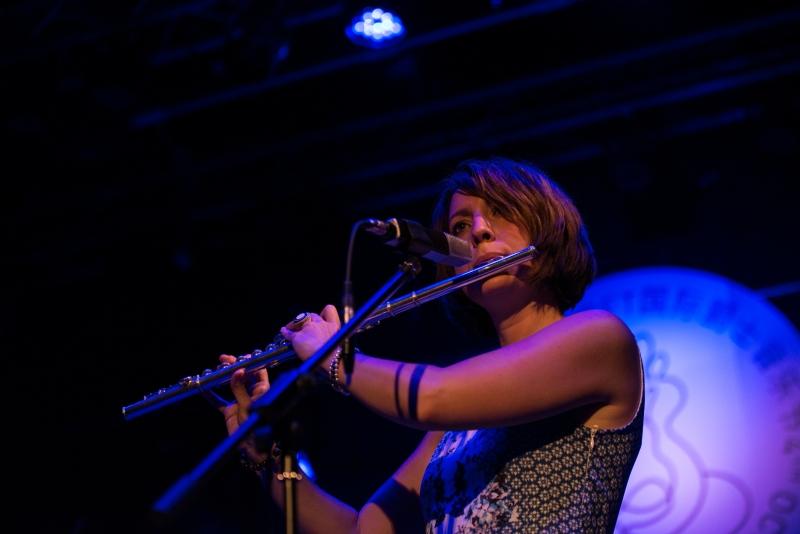 French interdisciplinary vocalist Clotilde Rullaud and American, Brooklyn-based pianist and keyboardist Chris McCarthy are collaborating for three performances in the Northeast this month.
Both inspired by Beat Generation poets, they created Pieces of a Song, a repertoire of original pieces in French and in English infused with the tender and subversive writings of the idiosyncratic Beat Generation poetess Diane di Prima.
Rullaud and McCarthy intertwine their creative visions, bringing poetry to hip-hop and spoken word to contemporary improvisation, to create a work that is both accessible and provocative—one that we can all relate to. With this repertoire, they aim to explore the identity crisis brought out of poverty, of rebellion, of being a woman, of standing on the outside of the culture, and making bold choices in an ever-more constraining world.
The duo will perform at the New School of Music in Cambridge, MA on May 21 at 7:30pm, at the Soapbox Gallery in Brooklyn, on May 25 at 8pm, and at Rockwood Music Hall in New York City on May 29 at 7pm.
Pieces of a Song has been made possible through Jazz & New Music, a program of Villa Albertine and FACE Foundation, in partnership with the French Embassy in the United States with support from the Florence Gould Foundation, the French Ministry of Culture, Institut français and SACEM (Société des auteurs, compositeurs et éditeurs de musique). Additional support for women artists has been provided by CHANEL Fund for Women in the Arts and Culture.
Sign up to receive exclusive news and updates