City/Cité – Walking on Earth: Imagining a Metropolitan Trail in Atlanta with Hannah Palmer & Carley Rickles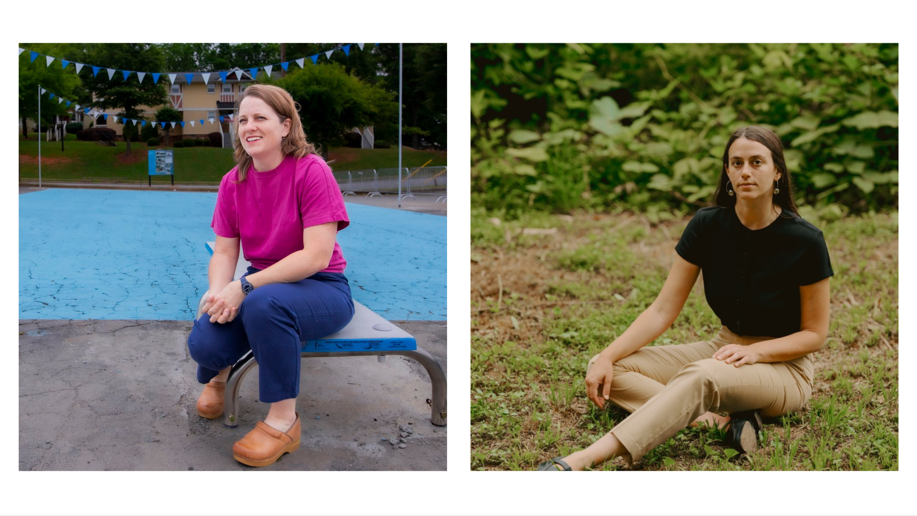 Atlanta Design Festival, Fourth Ward Offices Atlanta
405 N Angier Ave NE
Atlanta, GA, 30308
October 14, 2023 | 12:30-1:30 pm
This talk is a presentation of a 3-day workshop (October 11-13) with architects, urbanists, artists, and students to imagine a metropolitan trail in Atlanta. Along rivers, through forests, from urban farms to cultural venues, across parkways and railway tracks, how do we imagine a cultural facility that permeates the city – a trail to connect communities to their territory?
Metropolitan Trails are a new kind of public space. Rather than built infrastructures that reshape communities, they are social platforms designed to reconnect us to the land and to each other for a vital conversation on post-petroleum cities. Metropolitan Trails are an international urban innovation, born in France and Europe.
Walking on Earth: Imagining a Metropolitan Trail in Atlanta is curated by Paul-Hervé Lavessière (Metropolitan Trail Agency) and Hannah S. Palmer (writer and urbanist, Atlanta), with Alexandre Field (Ecole Nationale d'Architecture de Marseille / Bureau des guides), and Carley Rickles (Martin Rickles Studio / College of Environment + Design at University of Georgia). With this workshop, Atlanta is joining a network of cities like Paris, London, Istanbul, and Boston in reconsidering public space through urban trails.
Led by metro-Atlanta natives Hannah Palmer and Carley Rickles, this talk will also include other participants of the workshop.
This talk is presented by Villa Albertine, as part of City/Cité – Towards Earthly Cities, Creative Futures Conference 2023 / Atlanta Design Festival and France-Atlanta.
Creative Futures Conference is a 2-day conference (October 14-15, 2023) at the new Fourth Ward Offices along the Beltline. Registration required for entry. Use promo code FRANCE2023 for 50% off registration for the Creative Futures Conference.
---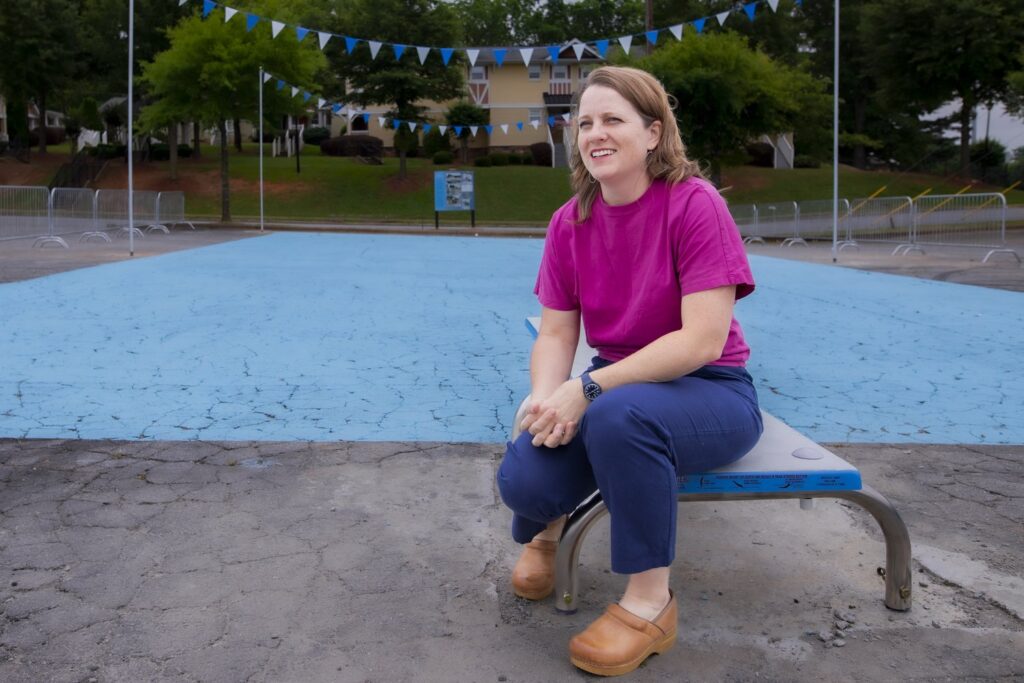 Hannah Palmer is an urban planner and writer, best known for her book Flight Path: A Search for Roots Beneath the World's Busiest Airport, which describes her personal experience and research into the communities destroyed by the expansion of Hartsfield-Jackson Atlanta International Airport. Her work led to an environmental campaign to restore the headwaters of Georgia's Flint River, and gave rise to the Finding the Flint project. This multidisciplinary initiative aims to mitigate the consequences of urbanization and its impact on the environment. Hannah Palmer is also the founder of the Atlanta Creek League, which offers a fun, competitive approach to local creek management in Atlanta's three main watersheds: the South River, the Flint River and the Chattahoochee River.
hannahspalmer.com / atlantacreekleague.com / findingtheflint.org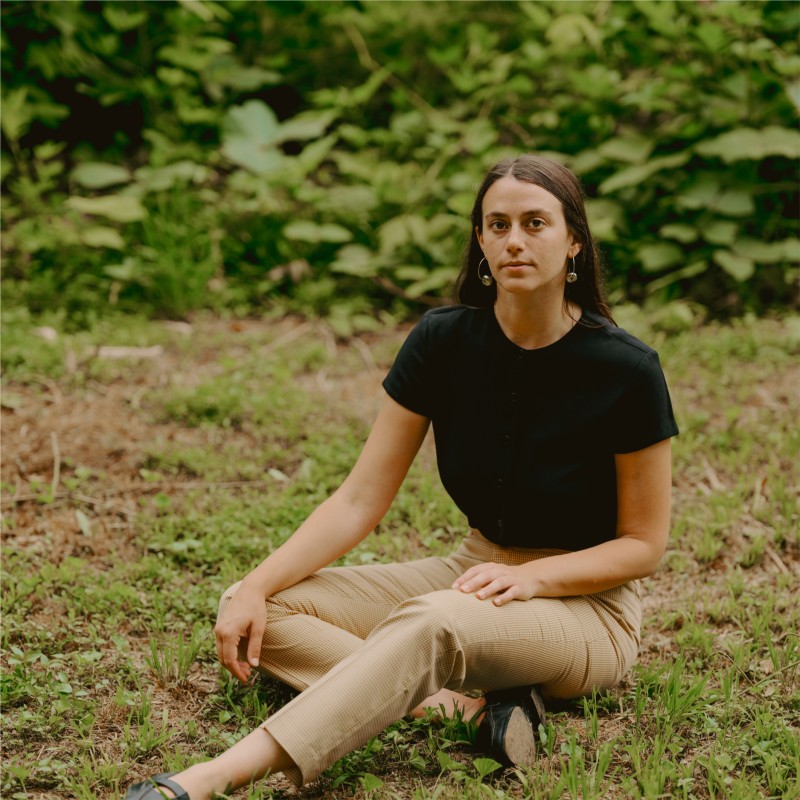 Carley Rickles is an Atlanta-based artist, landscape architect, and educator. Rickles' projects interrogate how everyday life, and memory translate through the built environment through field research, documentation, design, scholarship, exhibition, and social practice. Rickles recent projects include the collaborative public walking series Land Soundscapes (with Artist Erin Palovick), Landscapes of Collective Trauma, the Residual Spaces Project, Alternative Public Space, Missing, and Soft Surveillance. Most recently her work was supported by Arts and Entertainment Atlanta, Idea Capital, and the Atlanta Airport. Beyond her independent practice, Rickles co-runs Martin Rickles Studio, an interdisciplinary architecture studio, and teaches in the College of Environment and Design at the University of Georgia. Her studio and teaching practices were both recognized in 2023 by the American Society of Landscape Architecture with Professional Honor Awards.
---
About City/Cité – Towards Earthly Cities – Atlanta, Oct 11-22, 2023
City/Cité – Towards Earthly Cities (Atlanta, Oct 11-22, 2023) is a program inviting professionals from Atlanta and Marseille and the public to learn together about urban ecology and the future of our cities. Associate curator: Alexandre Field (Marseille).
City/Cité – Towards Earthly Cities is presented by Villa Albertine, in partnership with the Atlanta Design Festival 2023, France-Atlanta, the College of Design at Georgia Tech, the College of Environment + Design at University of Georgia, the Franco-German Cultural Center of Atlanta (Goethe Zentrum Atlanta + Alliance française d'Atlanta), Le Bureau des Guides, the Metropolitan Trails Network, L'Ecole Nationale d'Architecture de Marseille, Friche la Belle de Mai, Finding the Flint and the Atlanta Creek League.
Made possible with the support of the Judy and Peter Blum Kovler Foundation, the Institut français, Georgia Institute of Technology, the Ministry for Europe and Foreign Affairs (France), Air France, Gene Kansas and Hyatt Centric Buckhead Atlanta.
Sign up to receive exclusive news and updates