Chicago River at the Scale of the Anthropocene | Sept 22, 2023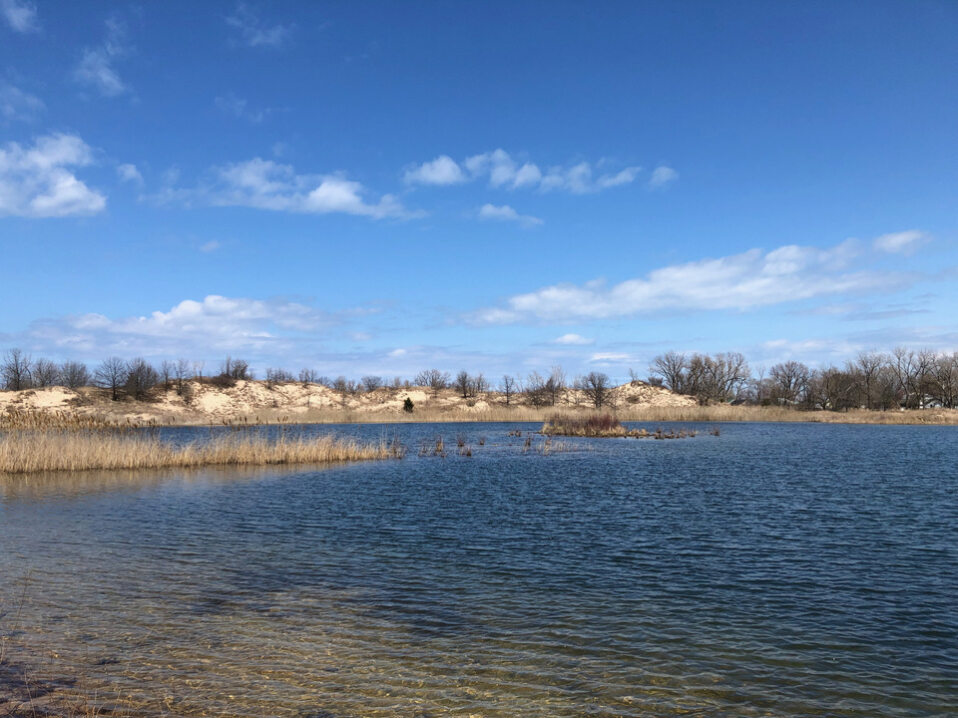 6018|North
6018 North Kenmore Ave
Chicago, IL, 60660
September 22, 2023 | 7 pm
Water is a partner program of the 2023 Chicago Architecture Biennial. Join Jennifer Buyck, Adam Flickinger, Ron Henderson, and Phil Nicodemus for a discussion on the Scale of the Anthropocene.
This talk will focus on the importance of the river in Chicago's urban setting. Jennifer Buyck, 2022 Villa Albertine resident, will explore Chicago's environmental history to uncover the Windy City's relationship with its land, seeking to bring new attention to the biological and urban worlds. As she asks in a recent article, will the river that played a central role in the city's founding and growth play such an essential role in the future? Under what conditions will it be at the heart of the ecological turn in metropolitan construction?
Join us for this exciting talk organized as part of the Water exhibition, curated by Tricia Van Eck, which opens on September 24 at 6018|North. Water is presented throughout 6018North, with each floor housing four thematic sections:
"Now" depicts the present conditions of the Chicago River and Mississippi River.
"Then" offers archives and historical documents of Chicago's waterways.
"We the People – What Have We Done?" explores the anthropogenic effects on water.
"Imagination" contend with the dueling view of water as harsh reality (a reflection of climate insecurity) vs. abstract metaphor of possibility (of fluidity and adaptability).
About the speakers
Jennifer Buyck is an architect with a doctorate in aesthetics, also serving as an urban planning instructor. Her research encompasses diverse themes, including the evolution of contemporary cities, urban design, urban agriculture, and the concept of landscape. Her unwavering commitment is rooted in a singular ambition: to bridge disciplines and methodologies, fostering innovation in how we approach nature within urban environments and reevaluating the human-nature connection. In the context of our Anthropocene era, she seeks to explore the nuances of urban ecology from a pluralistic perspective.
Adam Flickinger an experienced and licensed urban planning professional with over 15 years of expertise, serves as the Planning Director for Friends of the Chicago River. In this role, he champions innovative waterways planning and urban design to realize a healthy, accessible, and resilient Chicago River system. His work involves fostering partnerships with agencies, communities, businesses, and environmental advocates to promote a blue-green corridor approach and regional watershed perspective.
Professor Ron Henderson is an internationally renowned figure in landscape architecture, known for his expertise in design, history, research, and education. His current research covers a wide spectrum of topics, including the Driverless City Project, contemporary urbanism in China and Japan, arboriculture, horticulture practices, botanical drawing, and landscape-based urbanism. He has authored notable works such as "The Gardens of Suzhou" and various articles on landscape architecture and urbanism. His upcoming publication, "The Driverless City," delves into the urban design implications of autonomous vehicles.
Phil Nicodemus is an experienced professional with a diverse background in environmental stewardship and plant care. Currently serving as the Director of Research at Urban Rivers in Chicago, he has dedicated over 8 years to this role. Phil has also contributed to environmental conservation efforts as a Nature Outpost Stewardship Coordinator at Shedd Aquarium and in aquatic plant maintenance at the Chicago Botanic Garden. With a strong foundation in biology, he has held positions as a Plant Healthcare Technician at SavATree and as an Aquatic Field Technician at Integrated Lakes Management.
Sign up to receive exclusive news and updates