Cello concert at the Embassy of France with Dominique de Williencourt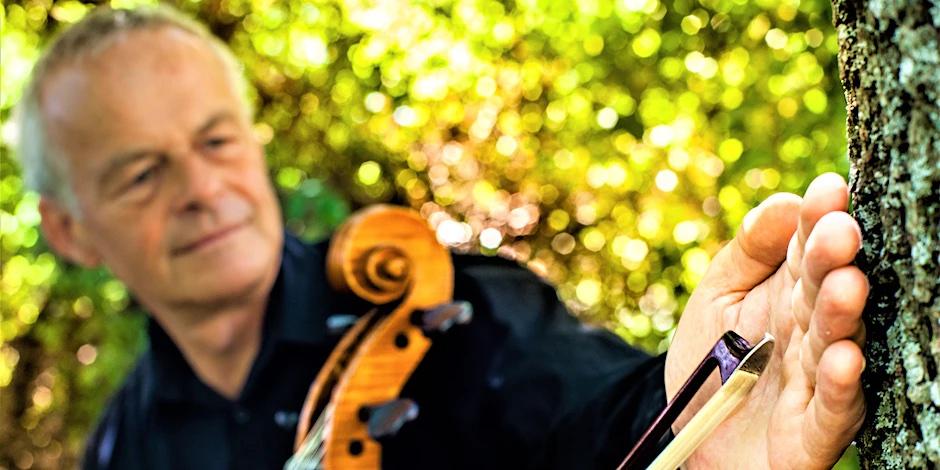 La Maison Française
4101 Reservoir Rd NW
Washington, US 20007
May 1, 2023 | 7:30pm
Join us for a cello concert at the Embassy of France in DC, with the French artist Dominique de Williencourt.
When one says "suites" while referring to the Baroque period, one is really referring to a "suite of dances," at least in today's period, as in Bach's time such a term was not used. The "suite of dances" had the predominant position in European instrumental music. This genre was at this time one of the main axes around which Bach created his music, and must be understood from a social point of view as well as a musical one, all the more so since the dances concerned originated from both, the working class and the aristocracy. The idea of choosing the most original and most adaptable European dances, and uniting them in a global artistic concept, spread increasingly during the XVII century.
"My journey as a cellist has led me to meet forgotten or often sidelined populations. By listening to the Tuaregs (Algeria), the Tibetans in the foothills of the Himalayas (India), the American natives in Nevada (USA) and the Armenians around Lake Sevan (Armenia), particularly in this piece based on the Armenian mode, I wanted to reproduce these fleeting impressions and these timbres imbued with nostalgia." – Dominique de Williencourt on Etchmiadzine et le Mont Ararat
PROGRAM : 
J.S. Bach – Cello Suite N°3 in C Major BWV 1009
Prélude, Allemande, Courante, Sarabande, Bourrée I and II, Gigue
J.S. Bach – Suite N°6 in D Major BWV 1012
Prélude, Allemande, Courante, Sarabande, Gavotte I et II, Gigue
D. de Williencourt – Etchmiadzine et le Mont Ararat, op. 2
ABOUT THE ARTIST :
Dominique de Williencourt is a masterful representative of the French cello school. He revives the great tradition of musicians by asserting himself both as a cellist and as a composer. Advised by Zino Francescatti and disciple of A. Navarra, Ph. Muller, M. Bardon, M. Rostropovitch, he is inspired by his unusual travels in the deserts of the Sahara, Central Asia, the United States or India or the Caucasus to compose works with evocative titles: In Tragically Optimistic Memory, is the title of the cello concerto of his 2nd monographic CD on The Russian influence (EA 1310). He is composing an operatic pieceL'Apocalypse d'Icare, opus 36 (World Premiere planned in 2024). 
Musical Director since 1994, he organizes numerous productions, notably La Musicale de Williencourt & Intermèdes cruises. Appointed President of the Association Pour que l'Esprit Vive from 2006 to 2015, he initiated an artist residency sponsored by the Académie des Beaux-Arts in Paris, and Rencontres Musicales at the Abbaye de La Prée (36, Indre) with the composer Nicolas Bacri.
He is a member of the jury of prestigious international competitions, Shostakovich Competition in Russia, Navarra Competition in France, and President of the Classic strings International Competition in Dubai in May 2022.He has taught at the Conservatoire CRR of Paris since 1984, and regularly gives master-classes in the USA, South America, Europe, Japan, Russia and in China. He just recorded his 2nd Complete Suites by J.S. Bach LIVE on Radio and Bulgarian National Television at the Varna Summer International Music Festival (Bulgaria) for a LIVE CD in 2023 (VOC10237).
Sign up to receive exclusive news and updates