Bernard-Henri Lévy's SLAVA UKRAINI at Landmark Westwood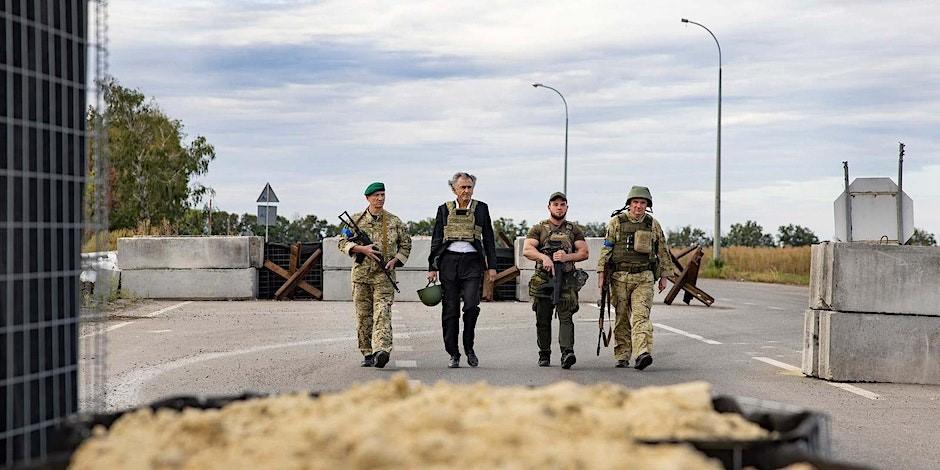 Cohen Media Group presents a thrilling screening of SLAVA UKRAINI followed by in-person Q+A with filmmaker Bernard-Henri Lévy at Landmark Theater Westwood on May 6, 2023.
One year after the beginning of the war in Ukraine, philosopher Bernard-Henri Lévy takes us to the heart of the conflict through this war diary made during the second half of 2022.
From Kharkiv, in the Donbass, to Kherson and other cities liberated by the Ukrainian forces, this documentary bears witness to the barbarism of the Russian invasion, of the curelty of Putin's men and the heroic resistance standing up to them.
Through the testimonies of soldiers, chronicles of the front and portraits of civilians, Bernard-Henri Lévy shares with us the struggle and hope of the Ukrainian people. 
Click here for more information (select Landmark Westwood location)!
Sign up to receive exclusive news and updates