ART BASEL I MIAMI BEACH 2021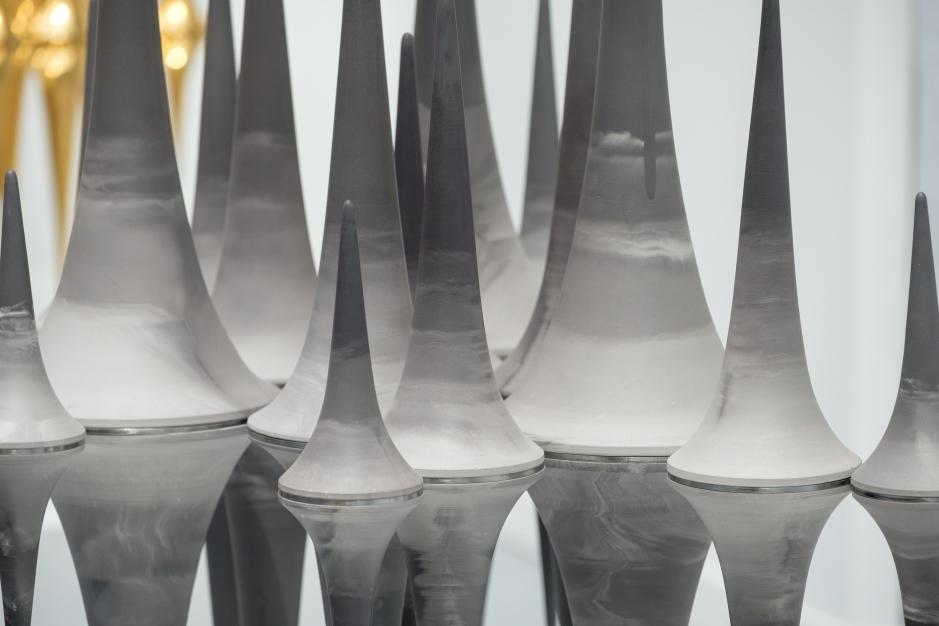 Miami Beach Convention Center
1901 Convention Center Drive
Miami Beach, US 33149
December 2 - 4 , 2021
ART BASEL returns to Miami Beach, December 2nd to 4th, with its partner fair DESIGN MIAMI.
Miami Art Week will be in full swing the first week of December with several art fairs alongside Art Basel in Miami Beach  and its partner fair Design Miami. 
Every year Art Basel Miami showcases over 200 of the most prestigious galleries. The 2021 edition will bring 15 French galleries to the fair, including Galerie Chantal Crousel that features works of Mona Hatoum, Jean-Luc Moulène and Mimosa Echard (resident of the first season of Villa Albertine Miami), kamel mennour (representing Hicham Berrada, also a resident of the Villa Albertine Miami), or galerie Nathalie Obadia. 
Ceysson & Bénétière will also participate in the fair with a focus on Bernard Venet, Supports/Surfaces and ORLAN, pioneer of carnal art who recently published her book entitled Strip-Tease. 
For its part, Design Miami will offer a more American but no less demanding presence, curated by Wava Carpenter. We shall highlight the presence of Ateliers Courbet, founded by Melanie Courbet in New York, which pays particular attention to the most demanding know-how and crafts. Let's also note the opening of the Untitled fair, which will present several French galleries and artists such as Dominique Labauvie at Bleu Acier gallery (Tampa.)   
Among the local pop-ups, the TOGETHER project will show an in situ installation Aguas Interiores by Franco-Cuban artist, Jenny Feal, with the support of the Villa Albertine Miami. 
From Waltman Ortega Fine Art to Lélia Mordoch at Art Miami, artist David Gumbs at Prizm or Thierry Alet at Scope, Miami Art Week will offer plenty of opportunities to come accross French professionals. 
Sign up to receive exclusive news and updates