"The Anonymous Lover" – French Opera in Atlanta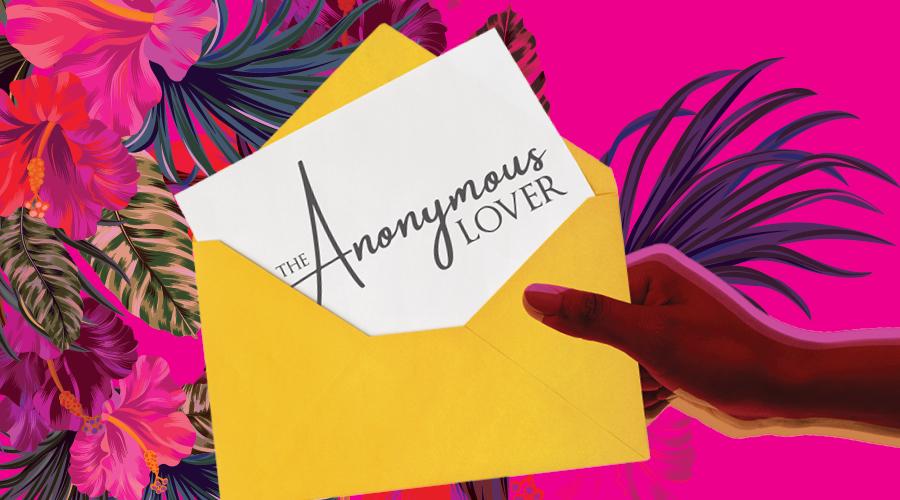 Ray Charles Performing Center at Morehouse College
900 West End Avenue Southwest
Atlanta, GA, US 30310
March 31, 2023 and April 1, 2023 @ 8pm | April 2, 2023 @ 3pm
The Atlanta Opera presents "The Anonymous Lover," an opera written in 1780 by the groundbreaking Black French composer Joseph Bologne, Chevalier de Saint-Georges at the Ray Charles Performing Center at Morehouse College.
SYNOPSIS: A beautiful young widow begins receiving love letters from an anonymous source in this timeless comic love story. As she ponders the sender of these romantic overtures and wrestles with her own doubt of rediscovering love, her dear friend battles his own feelings of anxiety and yearning as the mysterious author of these notes of affection. True love is his goal, but time will tell if he finds his love requited. Sung in French with English Supertitles.
The Atlanta Opera's The Anonymous Lover will have 3 performances at the Ray Charles Performing Center at Morehouse College.
Friday, March 31, 2023 at 8:00pm
Saturday, April 1, 2023 at 8:00pm
Sunday, April 2, 2023 at 3:00pm
USE PROMOCODE FRANC10 AND SAVE 10%
Composer: Joseph Bologne, Chevalier de Saint-Georges
Librettist: François-Georges Fouques Deshayes, Desfontaines
Based on the play: L'Amant anonyme by Stéphanie Félicité, Madame de Genlis
Premiere Date: March 8, 1780
Cast                                                                                                               
Maria Valdes                                                                                            
Léontine                                                                                                                          
Frederick Ballentine                                                                               
Valcour                                                                                                                           
Indra Thomas                                                                                           
Dorothée                                                                                                                        
Jonathan Bryan                                                                                           
Ophémon                                                                                                                   
Cadie J. Bryan                                                                                           
Jeannette                                                                                                                  
Christian Patterson                                                                                 
Colin         
Creative
Emily Senturia
Conductor
Maria Todaro
Stage Director
Stéphan Moravski
Set Designer
Ari Fulton
Costume Designer
Blake Manns
Projection Designer
Stevie Agnew
Lighting Designer
Melanie Steele
Wig & Makeup Designe
Joseph Bologne, Chevalier de Saint-Georges
Joseph Bologne, Chevalier de Saint-Georges (December 25, 1745 – June 10, 1799), was a Creole virtuoso violinist, conductor of the leading symphony orchestra and classical composer in Paris. He was born in the then French colony of Guadeloupe as the son of Georges de Bologne Saint-Georges, a wealthy married planter and an enslaved African woman. At the age of seven he was taken to France and at the age of thirteen educated as gendarme to the King. He received music lessons from François-Joseph Gossec and probably violin lessons from Jean-Marie Leclair, but continued fencing.
In 1764 Antonio Lolli dedicated two concertos to Saint-Georges. In 1769 he joined a new symphony orchestra; two years later he was appointed concertmaster and soon started composing. In 1773 he was appointed conductor of "Le Concert des Amateurs". In 1775 he introduced the symphonie concertante, using the possibilities offered by a new bow. In 1776 he was proposed as the next conductor of the Paris Opera, but was subsequently denied this role by a petition by the divas of the time to the Queen. This then put an end to any aspirations that Saint-Georges had to becoming the music director of the institution. In 1778 he lived for 2.5 months next to Mozart in the Chaussee d'Antin and stopped composing instrumental works in 1785. He knew many composers, including Salieri, Gretry, Mozart and Gluck. He commissioned and performed the Paris Symphonies by Haydn and travelled to London where he met with the Prince of Wales in 1787.
Following the 1789 outbreak of the French Revolution, the younger Saint-Georges served as a colonel of the Légion St.-Georges (established in 1792), the first all-black regiment in Europe, fighting on the side of the Republic. Today the Chevalier de Saint-Georges is best remembered as the first-known classical composer of African ancestry. He composed numerous string quartets and other instrumental pieces, violin concertos as well as operas.
Sign up to receive exclusive news and updates