Discussion with Author Anne Berest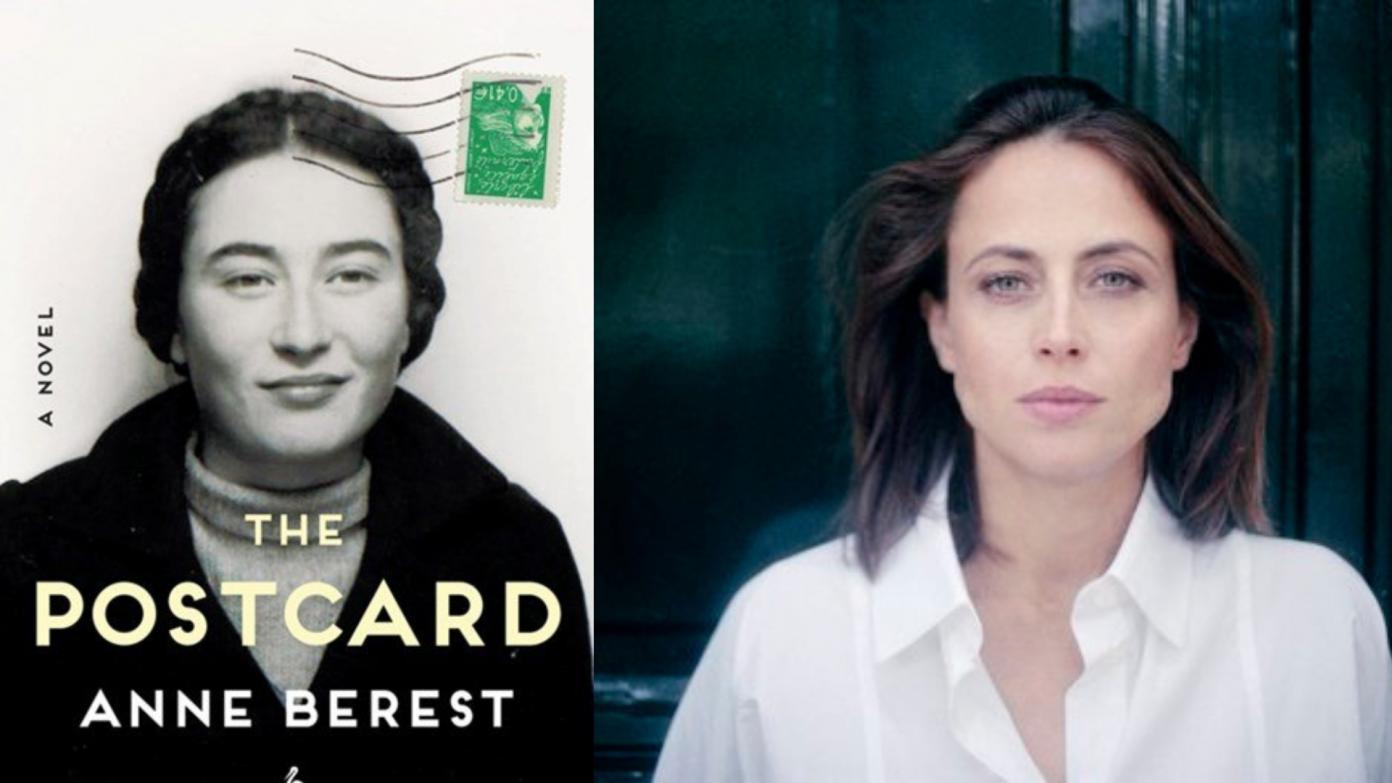 Solid State Books
600F H Street Northeast
Washington, US 20002
May 17, 2023 | 7pm
Anne Berest's The Postcard is among the most acclaimed and beloved French novels of recent years. Luminous and gripping to the very last page, it is an enthralling investigation into family secrets, a poignant tale of mothers and daughters, and a vivid portrait of twentieth-century Parisian intellectual and artistic life.
Solid State Books, Villa Albertine & Europa Editions invite you to an evening of conversation with author Anne Berest & her publisher Michael Reynolds.
About Anne Berest
Anne Berest is the bestselling co-author of How to Be Parisian Wherever You Are (Doubleday, 2014) and a novel based on the life of French writer Françoise Sagan. With her sister Claire, she is also the author of Gabriële, a critically acclaimed biography of her great-grandmother, Gabriële Buffet-Picabia, Marcel Duchamp's lover and muse. She is the great-granddaughter of the painter Francis Picabia. For her work as a writer and prize-winning showrunner, she has been profiled in publications such as French Vogue and Haaretz newspaper. The recipient of numerous literary awards, The Postcard was a finalist for the Goncourt Prize and has been a long-selling bestseller in France.
About The Postcard
(Europa Editions, 2023, written by Anne Berest, translated by Tina Kover)
January, 2003. Together with the usual holiday cards, an anonymous postcard is delivered to the Berest family home. On the front, a photo of the Opéra Garnier in Paris. On the back, the names of Anne Berest's maternal great-grandparents, Ephraïm and Emma, and their children, Noémie and Jacques—all killed at Auschwitz.
Fifteen years after the postcard is delivered, Anne, the heroine of this novel, is moved to discover who sent it and why. Aided by her chain-smoking mother, family members, friends, associates, a private detective, a graphologist, and many others, she embarks on a journey to discover the fate of the Rabinovitch family: their flight from Russia following the revolution, their journey to Latvia, Palestine, and Paris. What emerges is a moving saga of a family devastated by the Holocaust and partly restored through the power of storytelling that shatters long-held certainties about Anne's family, her country, and herself.
Tina Kover's translations for Europa Editions include Antoine Compagnon's A Summer with Montaigne and Négar Djavadi's Disoriental, winner of the Albertine Prize and the Lambda Literary Award, and a finalist for both the 2020 National Book Award for Translated Literature and the PEN Translation Prize.
The Postcard will be released in the United States in May, 2023.
Find more information here.
Sign up to receive exclusive news and updates