Amir ElSaffar & Lorenzo Bianchi-Hoesch in NYC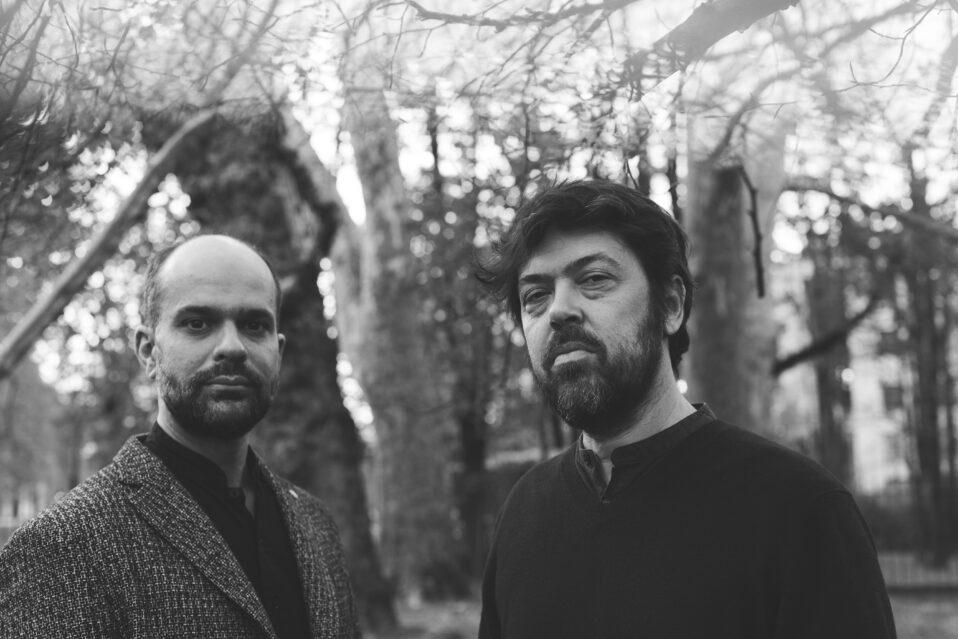 Pioneer Works
159 Pioneer Street, Brooklyn
New York, US 11231
November 1, 2022 | 8pm
Trumpeter, santur player, vocalist, and composer Amir ElSaffar teams up with electronic musician and composer Lorenzo Bianchi-Hoesch to premiere their project Inner Spaces at Pioneer Works in Brooklyn, New York.
Trumpeter, santur player, vocalist, and composer Amir ElSaffar joins electronics performer and composer Lorenzo Bianchi-Hoesch in a new project exploring electro-acoustic spaces, maqam, microtonal harmonies, and improvised and composed structures in a modular musical composition that accommodates a variety of musical styles across genres. Together, they create an immersive sound that transcends notions of form, musical language, electronic, and acoustic categories in music. This new work will be a modular composition combining pre-determined structural elements with freely improvised sections, played live by ElSaffar and Bianchi-Hoesch. The work will explore electro-acoustic spaces in a microtonal environment that embraces the sonic spectra of multiple musical languages.
Bianchi-Hoesch and ElSaffar are interested in creating a transcultural collaboration combining jazz, contemporary classical music, maqam, raga, and other musical backgrounds, inclusive of all the richness, complexity, and idiomatic expression, without compromising or oversimplifying in order to be compatible with others. They are in search of boundary-less spaces in music.
Inner Spaces has been made possible through Jazz & New Music, a program of Villa Albertine and FACE Foundation, in partnership with the French Embassy in the United States with support from the French Ministry of Culture, Institut français, SACEM (Société des auteurs, compositeurs et éditeurs de musique) and the CNM (Centre National de la Musique). 
Sign up to receive exclusive news and updates