Chantal Akerman's Jeanne Dielman, 23, quai du commerce, 1080 Bruxelles.at the American Cinematheque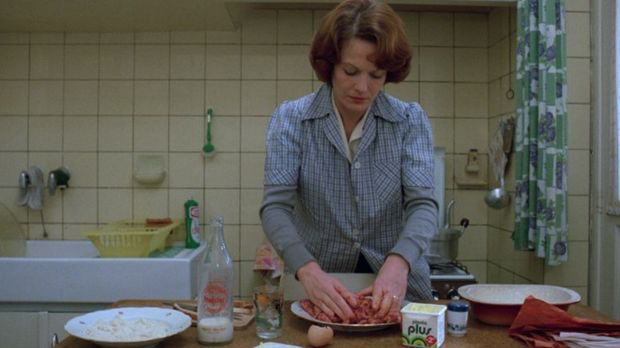 AERO THEATRE
1328 Montana Ave
Santa Monica, US 90403
February 18, 2023 | 7pm
Named Sight & Sound's greatest film of all time, Chantal Akerman's JEANNE DIELMAN, 23 QUAI DU COMMERCE, 1080 BRUXELLES,
an experimental and astonishing oeuvre meticulously details the mundane quotidian practice of a lonely middle-aged widow.
The titular Jeanne, played by Delphine Seyrig, fills her days with making beds, dinners, and turning the occasional trick. Accomplished with Babette Mangolte's hypnotic cinematography, the film encompasses the space and time of an entire world that has been analyzed and argued over for decades.
DCP, color, 201 min. Director: Chantal Akerman. Screenwriter: Chantal Akerman. Belgium and France, 1975.
Click here for more information and to buy tickets!
Sign up to receive exclusive news and updates