The American Cinematheque Celebrates the 40th Anniversary of William Klein's The French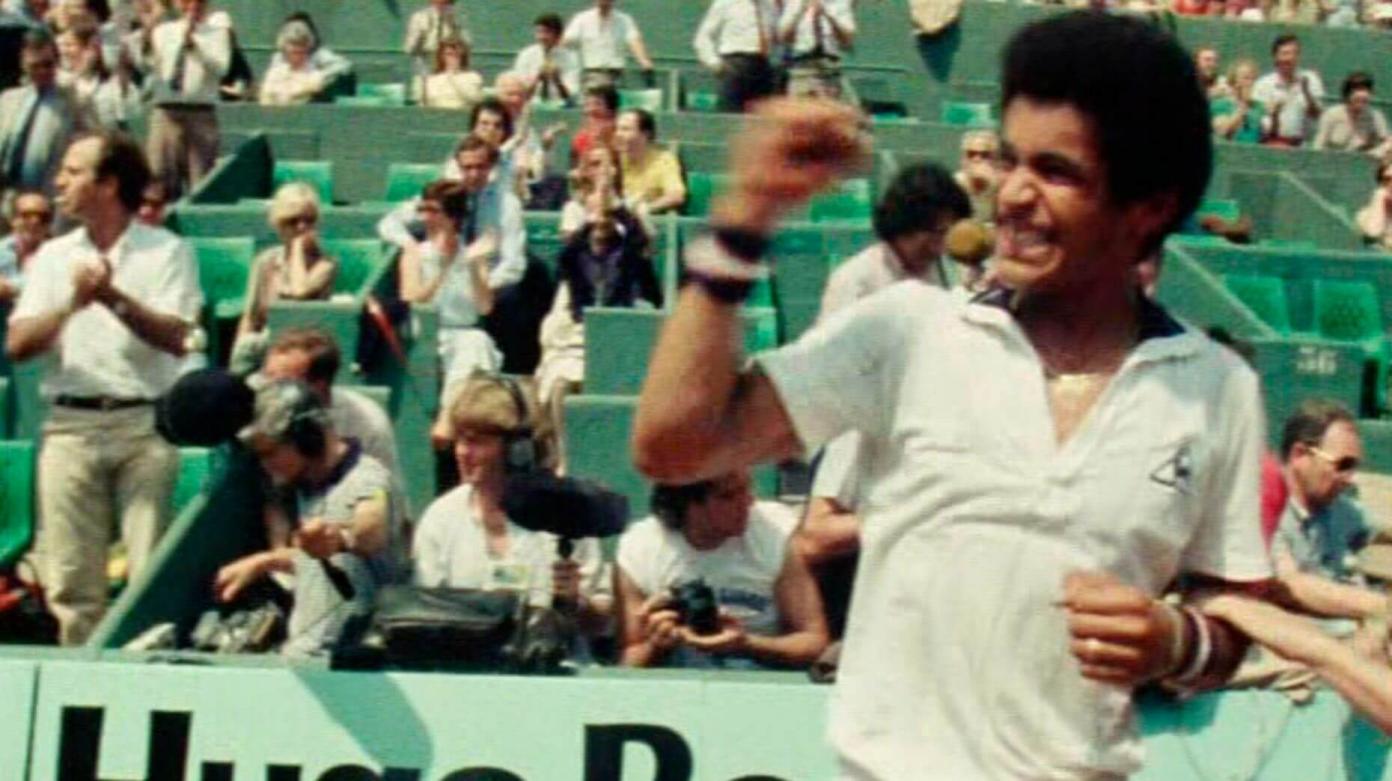 Aero Theatre
1328 Montana Ave
Santa Monica, CA, US 90403
June 23-25, 2022
The American Cinematheque is celebrating the 40th-anniversary of William Klein's The French with limited engagement screenings from June 25-27 at the Aero Theatre and Los Feliz 3 Theatre.
For two weeks a year, the world looks to Paris as the titans of tennis come together to play at the Roland Garros Tournament, better known as The French Open or simply, The French.
In 1981, Klein and three camera crews were given exclusive, unprecedented access to the tournament for the first time in its 90-year history, and using that doorway into locker rooms, TV studios, and players' boxes, he shot the ultimate behind-the-scenes look at the 1981 French Open—a crucial moment in a crucial year in the history of a game, and its iconic players Björn Borg, John McEnroe, Chris Evert, Yannick Noah, and Ivan Lendl.
With Klein's customary eagle eye and whirlwind energy, The French showcases the noisy bedlam that accompanies any major sporting event, while also revealing a level of candor from his subjects that is impossible to imagine in today's secretive, media-trained world. From the massage tables to the umpires' chairs, Klein captures the details of one of the greatest events in tennis history, the locker room gossip, the splattering of clay and sweat, the rapt audiences, and of course, the masterful tennis plays.
More information here. 
June 23 at 7:30pm at the Aero Theatre 
1328 Montana Ave Santa Monica, CA 90403
June 24 at 4:00pm at Los Feliz 3 Theatre 
1822 N Vermont Ave Los Angeles, CA 90027
June 25 at 7:00pm at Los Feliz 3 Theatre 
1822 N Vermont Ave Los Angeles, CA 90027
Sign up to receive exclusive news and updates