Albertine Dance Season 2023 | CCN Ballet de Lorraine at NYU Skirball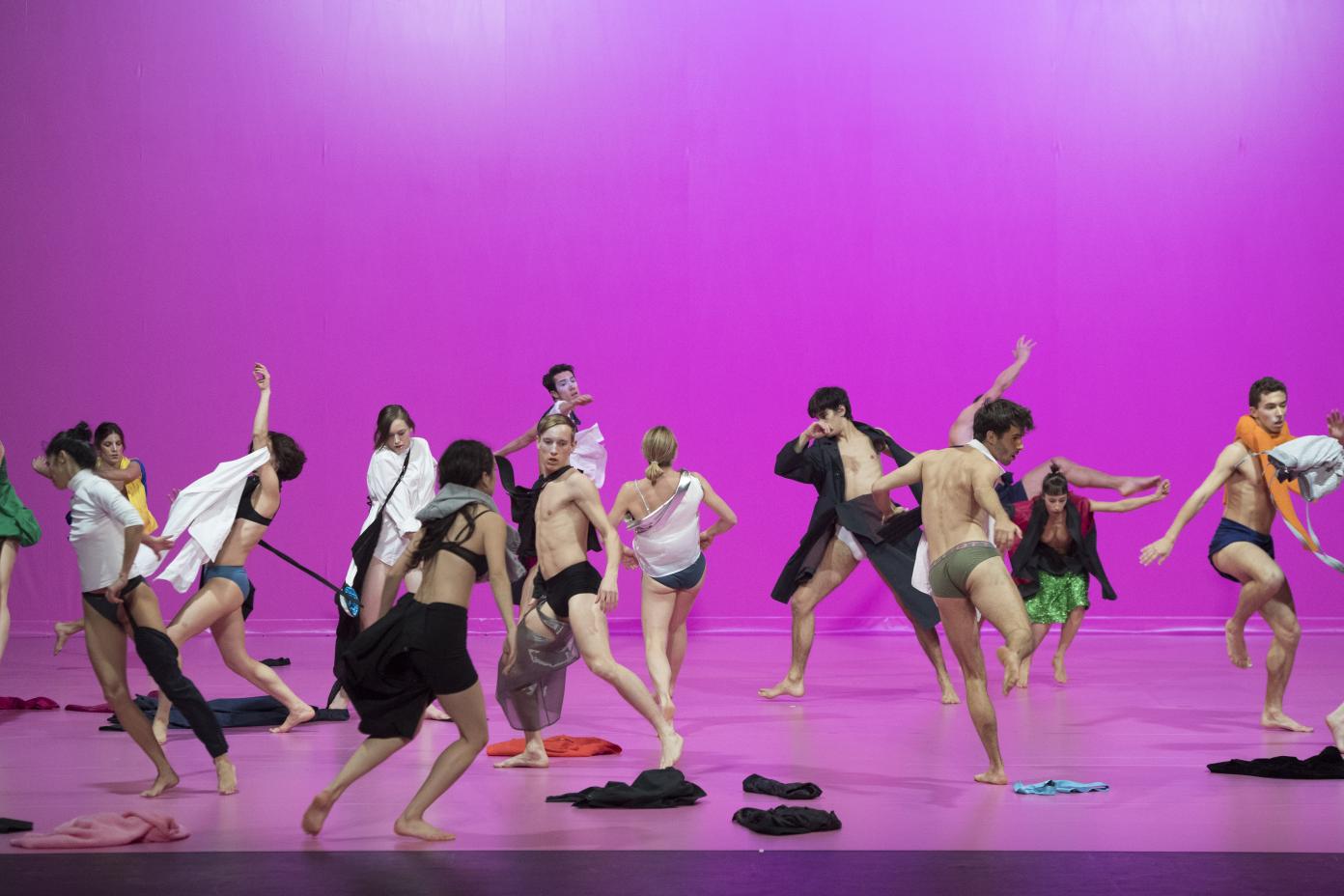 NYU Skirball
566 LaGuardia Place
New York, US 10012
April 21 - 22, 2023 | 7:30pm
In a rare New York appearance, France's Centre Chorégraphique National (CCN) Ballet de Lorraine, presents an evening of two works: "Cela nous concerne tous (This concerns all of us)" by Miguel Gutierrez; and "For Four Walls" by Petter Jacobsson and Thomas Caley.
Centre Chorégraphique National Ballet de Lorraine, one of the most acclaimed European companies, has a strong focus on contemporary works while also embracing modern dance history.  Its repertoire includes a variety of emblematic pieces by some of our generation's most highly regarded choreographers, including works by Latifa Laâbissi, Volmir Cordeiro, Adam Linder, Michèle Murray, Maud Le Pladec, Tatiana Julien, Gisèle Vienne, Merce Cunningham, Trisha Brown, and many others. 
Cela nous concerne tous (This concerns all of us), choreographed by Miguel Gutierrez
The choreographic piece created in 2017 takes its inspiration (and title) from the May 1968 social and political movements in France. Driven by a shared fervor, the dancers unfurl in a constantly changing chaos of colors, sounds, garments, and moving bodies. 
« What happens when a society of individuals produce multivalent, unstable but dynamic meaning? Let's call it a dance. Why struggle for coherence, when illegibility is the only political recourse that remains? » Miguel Gutierrez
Miguel Gutierrez lives in Brooklyn, NY, where he has been making performances, music, and poetry for over twenty years. He has been called "one of our most provocative and necessary artistic voices" by Eva Yaa Asantewaa at Dance Magazine. His recent work includes a trilogy called Age & Beauty, which places a queer lens on mortality, the representation of the dancer, the intersection of administration with art-making, and futurity. His work is characterized by the immersive quality of the attentive state it imposes on the audience, and centers around enduring philosophical questions about desire, longing, and the search for meaning.
For Four Walls, choreographed by Petter Jacobsson and Thomas Caley
The new work For Four Walls draws upon Four Walls, the first collaboration between Merce Cunningham and John Cage. Rather than recreating the original 1944 piece, they have used the score for piano and voice as the driving force behind this free interpretation. Performed live by the pianist Vanessa Wagner, the melancholic atmosphere of John Cage's music hovers over the interplay between the mirrored room and movements. 
The choreographers and dancers Petter Jacobsson and Thomas Caley, started collaborating in the nineteen nineties, choreographing works for Martha@Mother, the Joyce Soho in New York and the opera Staden for the Royal Opera House in Stockholm, a commission for the 1998 Cultural capital of Europe. In 2005, they started their own company creating works entitled Nightlife, Untitled partner, Flux, No mans land – no lands man and The nearest nearness. 
As of 2011, Petter is the Artistic Director and Thomas is the Coordinator of Research for the Centre Chorégraphique National (CCN) – Ballet de Lorraine, Nancy. They both work as choreographers as well. Their programming for the CCN is organized around questions or themes based on contemporary issues, and each year they invite a wide variety of artists both French and international to play and question with them.
Performances of CCN Ballet de Lorraine are part of Albertine Dance Season: A year-long celebration of the art of dance from inception to performance in 2023, and received support from Villa Albertine.
Venue: NYU Skirball Center, New York
Friday, April 21 at 7:30PM
Saturday, April 22 at 7:30PM
Talk: "This concerns all of us." A Somatics of (Political) Agitation.
Check out NYU Skirball's most recent Office Hours on CCN Ballet de Lorraine "Cela Nous Concerne Tous" (This Concerns All of Us) with Miguel Gutierrez and Emma Bigé.
Sign up to receive exclusive news and updates