Albertine Cinémathèque virtual Spring Film Series: Women's Voices in French and Francophone Cinema

ALBERTINE CINÉMATHÈQUE the educational and grant program of Villa Albertine and FACE Foundation, continues its virtual Film Series this Spring with films by acclaimed filmmakers Aïssa Maïga, Bahïa Bencheikh-El-Fegoun, Alice Diop, Raja Amari and Gessica Généus, who capture issues related to feminism, racial discrimination, identity and climate change in all their social and human complexity.
Spring Film Series
Women's Voices in French and Francophone Cinema
ALBERTINE CINÉMATHÈQUE's second edition of the virtual Film Series explores the works of women filmmakers in French and francophone cinema whose cinematic documentaries bring forth key universal issues. Whether it is climate and social justice, the perception of women's body in public spaces, the effect of immigration on one's own identity, taking actions as a Black woman to fight discriminations or looking at the effect of the religious divide in Haiti, those five incredible filmmakers take the viewer in a compelling and necessary journey that is bond to have a profound effect on everyone's lives.
Please contact albertinecinematheque@face-foundation.org if you would like to invite one of the filmmakers for an online discussion with your students.
READ MORE on how to become an Albertine Cinematheque Member and RSVP to stream the films for free – Membership is free for US higher education faculty
1 | Films on FestivalScope
ABOVE WATER (Marcher sur l'eau) – A good pick for Middle and High School as well as College students!
by Aïssa Maïga
Documentary | 89 min | France | 2021 | French and local language with English subtitles
Orange Studio
Monday, March 20, 2023 | 12pm EST
To Sunday, March 26, 2023 | 11pm EST
From one end of the globe to the other, water is becoming increasingly scarce. For a billion people, access to safe drinking water is almost nonexistent—a crisis with huge consequences. As a result, millions of families spend their lives trying to get access to this basic necessity. Houlaye, 12 years old, lives in a village in Tatis, Niger, and walks several kilometers every day to fetch water. It is abundant during the rainy season, but in short supply during the dry season. However, a source exists just 200 meters below the ground. When Houlaye's aunt Suri convinces an NGO to build a well in the village, it brings the promise of renewal for those men and women who, unknowingly, had been walking on water all their lives.
Aïssa Maïga is a Senegal-born French actress, director, writer, and producer. She has worked with major film directors like Michael Haneke, Abderrahmane Sissako, and Michel Gondry, and recently starred in Chiwetel Ejiofor's directorial debut, The Boy Who Harnessed The Wind. She has won or been nominated for a number of prestigious prizes, including a Best Newcomer César (French Oscar) nomination in 2007 for Bamako (The Court) (2006) and the Best Actress Prize in 2009 at the Bastia Film Festival for Black and White (2008) by Italian director Cristina Comencini. A climate change activist, she is also an advocate for inclusion and has been vocal about racial discrimination in the film industry throughout her career.
NOUS, DEHORS (H'NA BARRA)
by Bahïa Bencheikh-El-Fegoun
Documentary | 52 min | France/Algeria | 2014 | French and Arabic with English subtitles
PRODUCTION Allers-Retours Films, Narimane Mari, Bahïa Bencheikh-El-Fegoun
Monday, March 27, 2023 | 12pm EST
To Sunday, April 2, 2023 | 11pm EST
A male public space, women's bodies that disturb.
Neither men nor women know what to do with this female body, so it gets veiled.
This film is the encounter between women in a quest for meaning who question themselves to confront their individual histories.  
Who are they today faced with a society rife with confusion that "does not know what to do" as they are present in ever greater numbers in this public space?
A society permeated by religious convictions on the one hand and by ignorance on the other that makes women a permanent target.
A geologist by training, Bahia Bencheikh El-Fegoun (b. 1976 in Algeria) has been a film director since 2003. In 2007, she started out in editing and filmmaking (Ateliers Varan) before moving on to production (DOCmed). Her debut short film, "C'est à Constantine", was shown at many festivals and received a special mention of the jury at Ciné Sud. In 2014, she co-produced and co-directed the documentary "Us Outside", which was also screened at various festivals. In 2017, she produced and directed "Dream Fragments", a creative documentary. Her latest film is in production, with an all-female crew: director, producer, crew, cast, etc. Bahia Bencheikh El-Fegoun is a Villa Albertine Resident. She was in residence in the Fall 2022 to investigate the history and the contemporary voices of the W.I.T.C.H. (Women's International Terrorist Conspiracy from Hell) movement.
LES SENEGALAISES ET LA SENEGAULOISE
by Alice Diop
Documentary | 56 min | France | 2007 | French with English subtitles
Point du Jour International
Monday, April 3, 2023 | 12pm EST
To Sunday, April 9, 2023 | 11pm EST
Director Alice Diop (Saint Omer) was born in France of Senegalese parents. After their death, she felt the need to explore her roots. Armed with her camera, she went to spend a month filming the daily lives of the women of her family whom she had never met: Néné and her two daughters Mouille and Mame Sarr.
"This is the portrait of a typical town courtyard – the stage of the lives of three Senegalese women, a mother and her two daughters. This courtyard is in a sense, a metaphor for the Senegalese women's quarters – a closed space, exclusively feminine. In the face of the demands of daily life, some struggle and face the challenge, others "laze about" and dream of another life. There are no men in this exclusive space, but many children. There is a lot of coming and going, a certain amount of chaos – a total mess even – and it is the women who do there best to hold it all together. This courtyard is the one my mother knew, where she spent her childhood. I could have been born into this courtyard, grown up there…"
This could have been Alice's life if her mother had not chosen to leave for France. It is in this courtyard that she realises the price of exile, everything she missed out on… and everything she has gained from it.
A writer and director, Alice Diop trained in documentary at the Fémis after studying humanities. She won the César for Best Short Film for 'Vers la tendresse' in 2017. The same year, her feature documentary 'La Permanence' won the top award in the French Competition section at the Cinéma du réel festival. Her latest film 'We' won awards for Best Documentary Film and Best Film in the Encounters strand at the Berlinale in 2021. She then launched into fiction with 'Saint Omer' which won the Silver Lion Grand Jury Prize and won Best Debut Feature at the 2022 Venice Film Festival. Alice Diop is a Villa Albertine resident. She was in residence in New York in the Summer 2022 as part of the project 10 in America. Inspired by the works of Black American women poets such as Robin Coste Lewis and Aja Monet, as well as the emotional essence of Jennifer Packer's paintings, Alice Diop will shoot a short documentary film, sharing her experience of the city through a visual interpretation of their art, embodying the representation of Black life.
SHE HAD A DREAM
by Raja Amari
Documentary | 90 min | Tunisia/France | 2020 | Arabic and French with English subtitles
ArtMattan Films
Monday, April 10, 2023 | 12pm EST
To Sunday, April 16, 2023 | 11pm EST
Ghofrane, 25, is a young Black Tunisian woman. A committed activist who speaks her mind, she embodies Tunisia's current political upheaval. As a victim of racial discrimination, Ghofrane decides to go into politics. We follow her extraordinary path, ranging from acting on her ambition to be in politics to disillusion. Through her attempts to persuade both close friends and complete strangers to vote for her, her campaign reveals the many faces of a country seeking to forge a new identity. In its own unique way, this documentary sheds light on the place of women and Black people in Tunisia's changing society.
Raja Amari was born in Tunis, Tunisia. After receiving a Masters in French Literature from the University of Tunis, she graduated from La FEMIS, the French school for cinematic studies. Her first feature film « Red Satin » (2002), premiered at the Berlin International Film Festival, won numerous awards and was acclaimed by the public and the press. Her second film « Buried Secrets », was presented in Official selection, at the 66th Venice Film Festival. It was screened at the MoMA, the African Diaspora International Film Festival and at various other Film Festivals in the world. In 2014, she directed « Tunisian Spring », a TV film for Arte Télévision. Her film « Foreign Body » had its world premiere at the Toronto International Film Festival 2016 and its US Premiere at the African Diaspora International Film Festival in 2017. Raja Amari became member of the Academy of Motion Picture Arts and Sciences in 2019. "She Had a Dream", her latest TV film for Arte Television, had its world premiere at IDFA 2020.
DOUVAN JOU KA LEVE (The Sun Will Rise)
by Gessica Généus
Documentary | 51 min | Haiti | 2017 | Haitian Creole with English subtitles
SaNoSi Productions
Monday, April 17, 2023 | 12pm EST
To Sunday, April 23, 2023 | 11pm EST
In this textured and surprising personal documentary, Haitian filmmaker and actress Gessica Généus undertakes a journey to understand what she calls Haiti's "illness of the soul"—the country's fraught religious divide between Vodou and Christianity. With her mother's bipolarity as her poignant point of departure, Généus skilfully interweaves traditional interviews and ethnographic-style observation with poetic narration as she seeks to connect the dots of her family's, and her island's, fractured history. The result is a moving meditation on both mental illness and a nation's as-yet unassuaged inner turmoil.
Gessica Généus began her career as an actress at age 17, with Richard Sénécal's feature film, Barikad. She then collaborated with many Haitian and international directors. She played in the TV movie dedicated to Toussaint Louverture, directed by Philippe Niang and produced by France 2. In 2010, after the earthquake, Gessica seeks to become involved in the reconstruction of her country, and works for the United Nations. With 70 young social workers, she accompanies Miyamoto, a Japanese company specialized in anti-seismic constructions, as well as the engineers of the Ministry of Public Works in the evaluation of the buildings, in the most disadvantaged places of Port-au-Prince, in order to to identify potential beneficiaries of the emergency shelter program launched by one of the UN agencies, UNOPS. In 2011, Gessica won a scholarship at the Acting International in Paris. Back in Haiti, she created her production company, Ayizian Productions, to develop her own projects. Between 2014 and 2016 she directed Vizaj Nou, a series of documentary films of about fifteen minutes that portray major figures of contemporary Haitian society (Anthony Pascal says Konpè Filo, Viviane Gauthier, Odette Roy Fombrun and Frankétienne), in collaboration with the Caribbean Television. In 2017, she directed Douvan jou ka leve (the day will dawn), co-produced with France Télévisions. This film wins seven awards and continues to be the subject of numerous screenings around the world. Freda is her first feature film.
2 | To Expand on the Theme
Films available to stream for free in class
Institut Français (IF Cinema) platform:
Good Mother (Bonne Mère) by Hafsia Herzi
Drama | 1h39 | France | 2021 | French with English subtitles
Nora, a cleaning lady in her fifties, looks after her small family in a housing estate in the northern part of Marseille. She is worried about her grandson ELLYES, who has been in prison for several months for robbery and is awaiting his trial with a mixture of hope and anxiety. NORA does everything she can to make this wait as painless as possible…
The Hill Where Lionesses Roar (La Colline où rugissent les lionnes) by Luàna Bajrami
Drama | 1h23 | France, Kosovo, Etats-Unis | 2021 | Albanian with English subtitles
Somewhere in Kosovo, in a small remote village, three young women see their dreams and ambitions stifled. In their quest for independence, nothing can stop them: time to let the lionesses roar.
Brazen (Cullotées) by Mai Nguyen and Charlotte Cambon De La Valette
Animation, Literary adaptation | 35min | France | 2019 | French with English subtitles
épisodes 1 to 10
épisodes 11 to 20
épisodes 21 to 30
BRAZEN is a series adapted from the bestselling comic books Culottées by Pénélope Bagieu (Gallimard 2016), first published online on Le Monde.fr, which has since been translated into 19 languages in 27 countries with over 550 000 copies sold worldwide (France, Australia, Brazil, Belgium, Canada, China, Croatia, Denmark, Germany, Italy, Japan, Korea, Mexico, Netherlands, New-Zealand, Poland, Portugal, Russia, Slovenia, Spain, Sweden, Switzerland, Turkey, UK, USA). The portraits of 30 women, each revolutionary in their own way. 30 women who wrote their own destinies and changed the world! Lighthouse keeper, astronaut, empress, animal interpreter, crime miniaturist… whoever they were and wherever they came from, those Brazen ladies were out to tear down prejudice and bring energy and hope.
How to access the films for your class:
1/ Go to IF Cinema
2/ Create an account by clicking on the icon at the top right, we will validate your account as soon as possible, don't hesitate to email us at albertinecinematheque@face-foundation.org
3/ Order the films, once your account is created and validated you can order the films by going on the film page and clicking on 'Order Film'.
4/ Process your order by clicking on 'Add to my selection', then 'View my selection', then 'Confirm my selection'.
Films available to screen on campus for a fee
As part of the Albertine Cinematheque Film Selection
Happening (L'événement) by Audrey Diwan (IFC Films)
Drama | | 1h40 | France | 2021 | French with English subtitles
France, 1963. Anne is a bright young student with a promising future ahead of her. But when she falls pregnant, she sees the opportunity to finish her studies and escape the constraints of her social background disappearing. With her final exams fast approaching and her belly growing, Anne resolves to act, even if she has to confront shame and pain, even if she must risk prison to do so…
A Night of knowing nothing (Toute une nuit sans savoir) by Payal Kapadia (The Cinema Guild) 
Documentary | 1h37 | France | 2022 | Hindi and Bengali with English subtitles
In her debut film, Payal Kapadia deftly merges reality with fiction, weaving together archival footage with student protest videos to tell the story of L, a student at the Film and Television Institute of India, writing to her estranged lover while he is away. Gradually we're immersed in the drastic changes taking place at the school and in the lives of young people across the country. A Night Of Knowing Nothing is a vital tapestry of the personal and the political, an essential document of contemporary India and a nostalgic look at youth fighting the injustice of their time.
A Tale of Love and Desire (Une histoire d'amour et de désir) by Leyla Bouzid (Distrib Films US)
Drama | 1h42 | France | 2021 | French with English subtitles
Ahmed, 18, French of Algerian origin, grew up in the suburbs of Paris. At the university, he meets Farah, a young Tunisian girl, full of energy, who has just arrived in Paris. While discovering a collection of sensual and erotic Arab literature he never imagined existed, Ahmed falls head over heels in love with Farah, and although literally overwhelmed with desire, he will try to resist it.
We (Nous) by Alice Diop (MUBI) 
Documentary | 1h55 | France | 2022 | French with English subtitles
The RER B is an urban train that traverses Paris and its environs from north to south. A moving testament to the importance of filming as a process of bearing witness and remembering, We is subtle and shrewd in a world which favours shortcuts and easy answers. Justifiably adopting the fragmented structure of a patchwork portrait in order to describe a riven society, Diop displays impressive control of her essay and its impact. In the film's first few minutes, a deer is observed, through binoculars. Isolation, discrimination and nostalgia for hierarchies, inherited from a monarchical past… Divisions haunt France's present. But the human urge to give as well as to receive stubbornly creeps into every situation,observed or triggered. Could this be the one thing that still keeps a nation together?
For more information on how to book the films in the Film Selection please go to the Members Corner page.
Films available to screen on campus for a fee
As part of the Villa Albertine and Unifrance program
Young French Cinema
Atlantic Bar by Fanny Molins
Documentary | 77 min | France | 2022 | French with English subtitles
At l'Atlantic Bar in Arles, Nathalie, the owner, is at the center of attention. Here, people sing, dance and hold each other close. After the announcement of the sale of the Atlantic Bar, Nathalie and the regulars are faced with the end of their world and the loss of a place, at times harmful, but desperately needed.
Mother and Son by Léonor Seraille
Drama | 116 min | France | 2022 | French with English subtitles
In the late 1980s, Rose moves to the Paris suburbs with her two young sons, Ernest and Jean. Spanning 20 years from their arrival in France to the present day, the film is the moving chronicle of the construction and deconstruction of a family.
Love according to Dalva by Emmanuelle Nicot
Drama | 87 min | Belgium, France | 2022 | French with English subtitles
Dalva, 12, lives alone with her father. One evening, the police storms into their home and takes her into foster care. As Dalva befriends her new roommate Samia and social worker Jayden, she gradually comes to understand the love she shared with her father was not what she thought. With their help, Dalva will learn to become a child again.
Bigger Than Us by Flore Vasseur
Environmental Documentary – Educational Pick | 96 min | France | 2021 | French with English subtitles
For six years, Melati, 18, has been fighting the plastic pollution that is ravaging her country, Indonesia. Like her, a generation is rising up to fix the world. Everywhere, teenagers and young adults are fighting for human rights, the climate, freedom of expression, social justice, access to education or food. Dignity. Alone against all odds, sometimes risking their lives and safety, they protect, denounce and care for others. The earth. And they change everything. Melati goes to meet them across the globe. She wants to understand how to hold on and continue her action. From the favelas of Rio to the remote villages of Malawi, from makeshift boats off the island of Lesbos to Native American ceremonies in the mountains of Colorado, Rene, Mary, Xiu, Memory, Mohamad and Winnie reveal a magnificent world, one of courage and joy, of commitment to something bigger than oneself. At a time when everything seems to be or has been falling apart, these young people show us how to live. And what it means to be in the world today.
Stuntwomen by Elena Avdija
Documentary | 84 min | Switzerland, France (in collaboration with Swiss Films) | 2022 | French with English subtitles / only available to book starting in April
Being thrown down a flight of stairs, hit by a car or beaten up is the everyday life for stuntwomen. We follow Virginie, Petra and Estelle during training sessions and on film sets in France and the US. What does all this pretend-violence do to their bodies and minds? There is always a trade-off between the desire to perform as realistically as possible and their own boundaries. Scenes with cars are spectacular, but the roles in which they are beaten up are much harder to watch. Few action movies have female heroes so they usually play the role of victims. Stuntwomen are hired to endure violence, while the task of their male colleagues is to inflict it.
The films above can be booked for in-person screenings on campus ($300 booking fee for up to two screenings per film).
For more information and to book a Young French Cinema film, please contact:
Adeline Monzier
adeline.monzier@unifrance.org 
Sandrine Neveux
sandrine.neveux@villa-albertine.org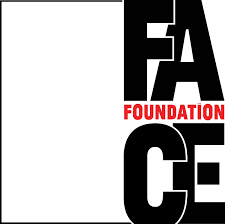 FACE Foundation is an American nonprofit organization dedicated to supporting French-American relations through innovative cultural and educational projects. In partnership with the Cultural Services of the French Embassy in the United States, FACE Foundation promotes artistic, literary, and educational exchange and collaboration between creative professionals from both countries. With additional corporate, foundation, and individual support, FACE Foundation administers grant programs in the performing and visual arts, cinema, translation, and secondary and higher education, while providing financial sponsorship to French-American festivals and other cultural initiatives. FACE Foundation focuses on new and recent work of living artists and the promotion of bilingualism and the French language.  

Centre national du cinéma et de l'image animée (CNC)
Created in 1946, the Centre national du cinéma et de l'image animée (CNC) is a public administrative organization, set up as a separate and financially independent entity which comes under the authority of the French ministry of culture and communication. Its principal missions are : support for the film, broadcast, video, video games, immersive productions and technical industries; promotion of film and television for distribution to all audiences and preservation and development of the film heritage.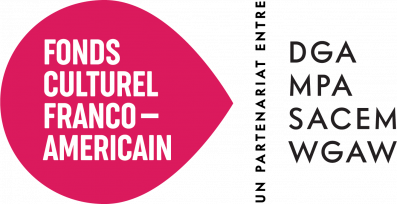 Fonds Culturel Franco-Americain
Founded in 1996, the Franco-American Cultural Fund (FACF) is a unique partnership between the SACEM (Society of Authors, Composers and Publishers of Music) in France and the Directors Guild of America (DGA), the Motion Pictures Association (MPA) & the Writers Guild of America West (WGAW) overseas. The FACF is funded by revenue from private copying in France for the purpose of promoting cultural exchange between France and the United States around a common passion for cinematographic and television creation.
Sign up to receive exclusive news and updates