An afternoon with Paddington at the American Cinematheque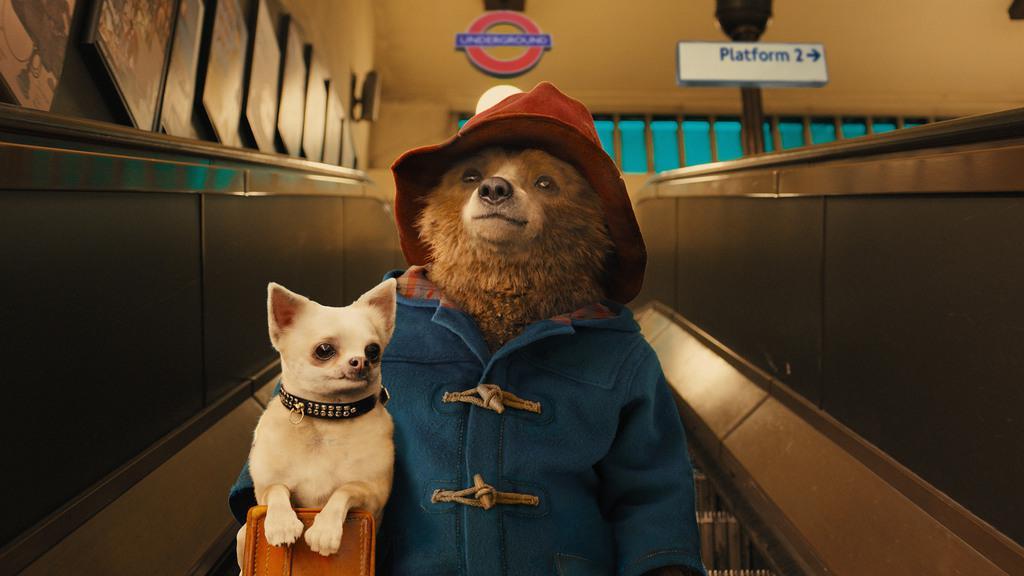 Los Feliz Theatre
1822 N Vermont Ave
Los Angeles, US 90027
June 11, 2023
On Sunday, June 11, the American Cinematheque takes us on a journey into the world of Britain's most famous bear : Paddington. This screening of Paddington 1 & 2 by Paul King is a unique opportunity to (re)discover these two globally acclaimed French co-productions.
The American Cinematheque proposes a double-feature screening of Paul King's Paddington 1 and Paddington 2 on Sunday, June 11 at 4 pm. This event is a perfect opportunity for families, film enthusiasts, and fans of all ages to relish the joy and magic of the world of this famous bear as portrayed in these two French-English productions. Whether you are experiencing Paddington's adventures for the first time or rediscovering them on the big screen, this double feature promises an enchanting cinematic experience.
The first movie introduces us to the adorable and polite bear from darkest Peru, who finds himself lost and alone at Paddington Station in London. Taken in by the warm-hearted Brown family, Paddington embarks on a series of misadventures while he tries to adapt to city life. The film captures the essence of Michael Bond's beloved children's books and brings Paddington's world to life with stunning visuals.
In Paddington 2, our lovable protagonist sets out on a mission to find a stolen pop-up book, which he believes is the perfect birthday gift for his dear Aunt Lucy. The film takes us on a whimsical journey through London as Paddington encounters a host of eccentric characters and navigates the challenges thrown his way. With a captivating storyline, top-notch performances, and breathtaking animation, Paddington 2 has been hailed as a rare sequel that surpasses its predecessor.
For more information about the screening, please click here!
Sign up to receive exclusive news and updates