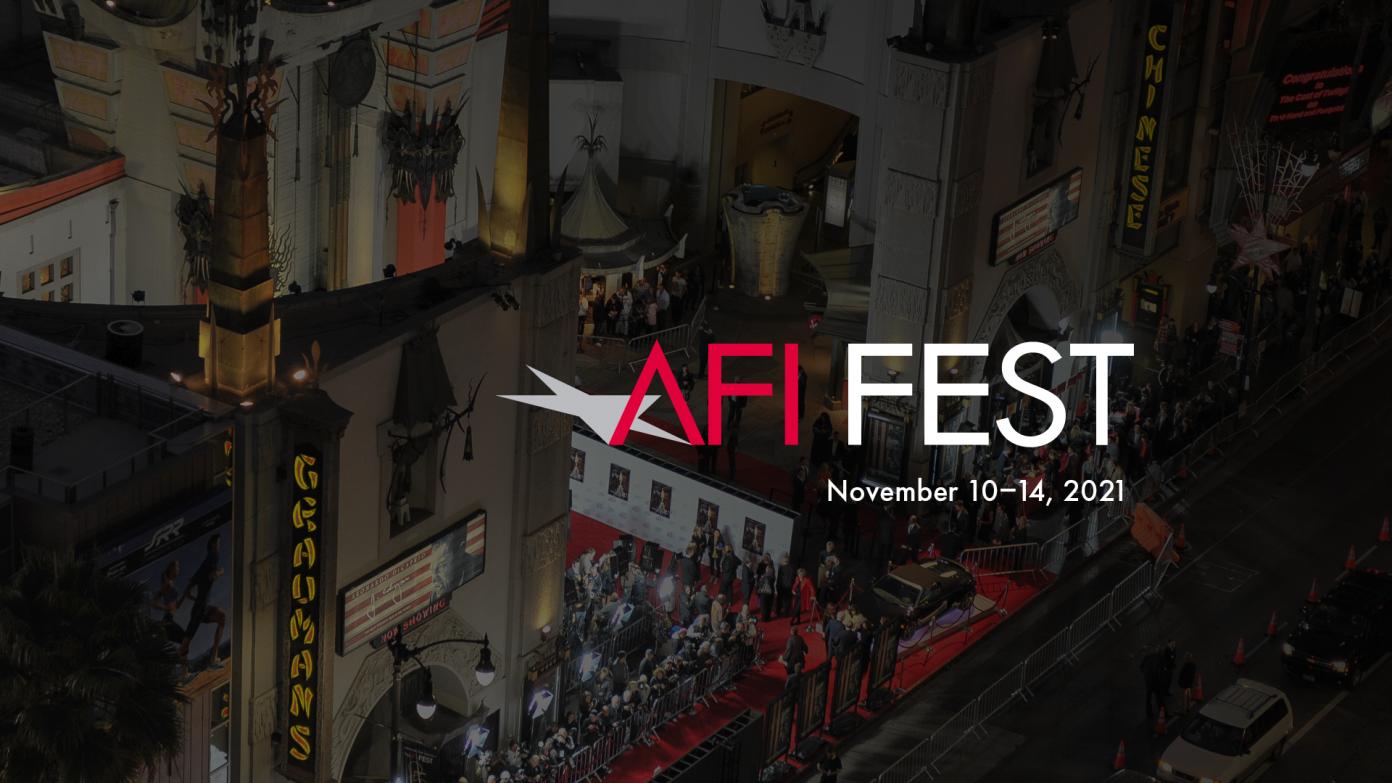 AFI FEST is a world-class event, showcasing the best films from across the globe to captivated audiences in Los Angeles. With a diverse and innovative slate of programming, the eight-day film festival presents screenings, panels and conversations, featuring both master filmmakers and new voices. Special events at the festival take place at iconic LA locations, such as the historic TCL Chinese Theatre and the glamorous Hollywood Roosevelt.
Each year, AFI FEST showcases more than 125 films in several exciting sections, including Galas, Special Screenings, New Auteurs, Documentary, World Cinema, Cinema's Legacy, and Shorts. The Academy of Motion Picture Arts and Sciences recognizes AFI FEST as a qualifying festival for both Short Films categories of the annual Academy Awards®.
Through annual tributes and conversations, the festival has honored numerous influential artists and icons, including Annette Bening, Halle Berry, Danny Boyle, Marion Cotillard, Catherine Deneuve, Bruce Dern, Isabelle Huppert, Barry Jenkins, Sophia Loren, Nicole Kidman, Viggo Mortensen, Steve McQueen, Natalie Portman, Christopher Plummer, and Tilda Swinton. Past Guest Artistic Directors have included Pedro Almodóvar, Bernardo Bertolucci, David Lynch, and Agnès Varda.
For more information, please visit the AFI FEST website. Please click here to book tickets, and here to order a pass for the whole festival. 
AFI 2021 French Titles & Schedule
NOVEMBER 11
Lingui, The Sacred Bonds (Lingui)
Director: Mahamet-Saleh Haroun
Country: Chad, France, Germany, Belgium
Language: Arabic, French
Chinese Theatre 3, November 11, 7:15 PM
Casablanca Beats (Haut et Fort)
Director: Nabil Ayouch 
Country: Morocco, France
Language: Arabic 
Chinese Theatre 5, November 11, 8:00 PM
Paris, 13th District (Les Olympiades 
Director: Jacques Audiard
Country: France
Language: French
Chinese Theatre 1, November 11, 8:15 PM
The Worst Person in the World
Director: Joachim Trier
Country: Norway, France, Sweden, Denmark
Language: Norwegian
Chinese Theatre 6, November 11, 9:15 PM
NOVEMBER 12
Petite Maman
Director: Céline Sciamma
Country: France
Language: French 
Chinese Theatre 1, November 12, 1:15 PM
The Death Cleaner (El Limpiador)
Director: Louise Monlaü
Country: Mexico, Spain, France
Language: Spanish
Chinese Theatre 5, November 12, 3:00 PM
A Summer Place 
Director: Alexandra Matheou
Country: Cyprus, France
Language: Greek, English, Arabic
Chinese Theatre 5, November 12, 3:00 PM
Mon Ami Qui Brille Dans la Nuit
Director: Grégoire de Bernouis, Jawed Boudaoud, Simon Cadilhac, Hélène Ledevin
Country: France
Language: French
Chinese Theatre 5, November 12, 6:00 PM
Costa Brava, Lebanon
Director: Mounia Akl
Country: Lebanon, France, Spain, Sweden, Denmark, Norway, Qatar
Language: Arabic
Chinese Theatre 4, November 12, 6:30 PM
Happening (L'Événement)
Director: Audrey Diwan
Country: France
Language: French
Chinese Theatre 6, November 12, 9:30 PM
NOVEMBER 13
Anxious Body 
Director: Yoriko Mizushiri
Country: Japan, France
Language: No Dialogue 
Chinese Theatre 5, November 13, 2:15 PM
Memoria
Director: Apichatpong Weerasethakul 
Country: Colombia, Thailand, UK, Mexico, France 
Language: English, Spanish 
Chinese Theatre 6, November 13, 2:45 PM 
Granny's Sexual Life
Director: Urška Djukić, Émilie, Pigeard
Country: Slovenia, France
Language: Slovenian
Chinese Theatre 5, November 13, 4:45 PM
Pleasure
Director: Ninja Thyberg
Country: Sweden, Netherlands, France
Language: English
Chinese Theatre 1, November 13, 9:30 PM 
NOVEMBER 14
The Tsugua Diaries (Diários de Ostoga)
Director: Maureen Fazendeiro, Miguel Gomes 
Country: Portugal, France
Language: Portuguese
Chinese Theatre 4, November 14, 12:30 PM
A Night of Knowing Nothing
Director: Payal Kapadia
Country: France, India
Language: Hindi, Bengali 
Chinese Theatre 5, November 14, 3:30 PM
Holy Emy (Agia Emy)
Director: Araceli Lemos
Country: Greece, France, USA
Language: Greek, Tagalog, English
Chinese Theatre 3, November 14, 7:30 PM 
Sign up to receive exclusive news and updates