Acropolis Cinema announces the return of Locarno in Los Angeles – March 17-20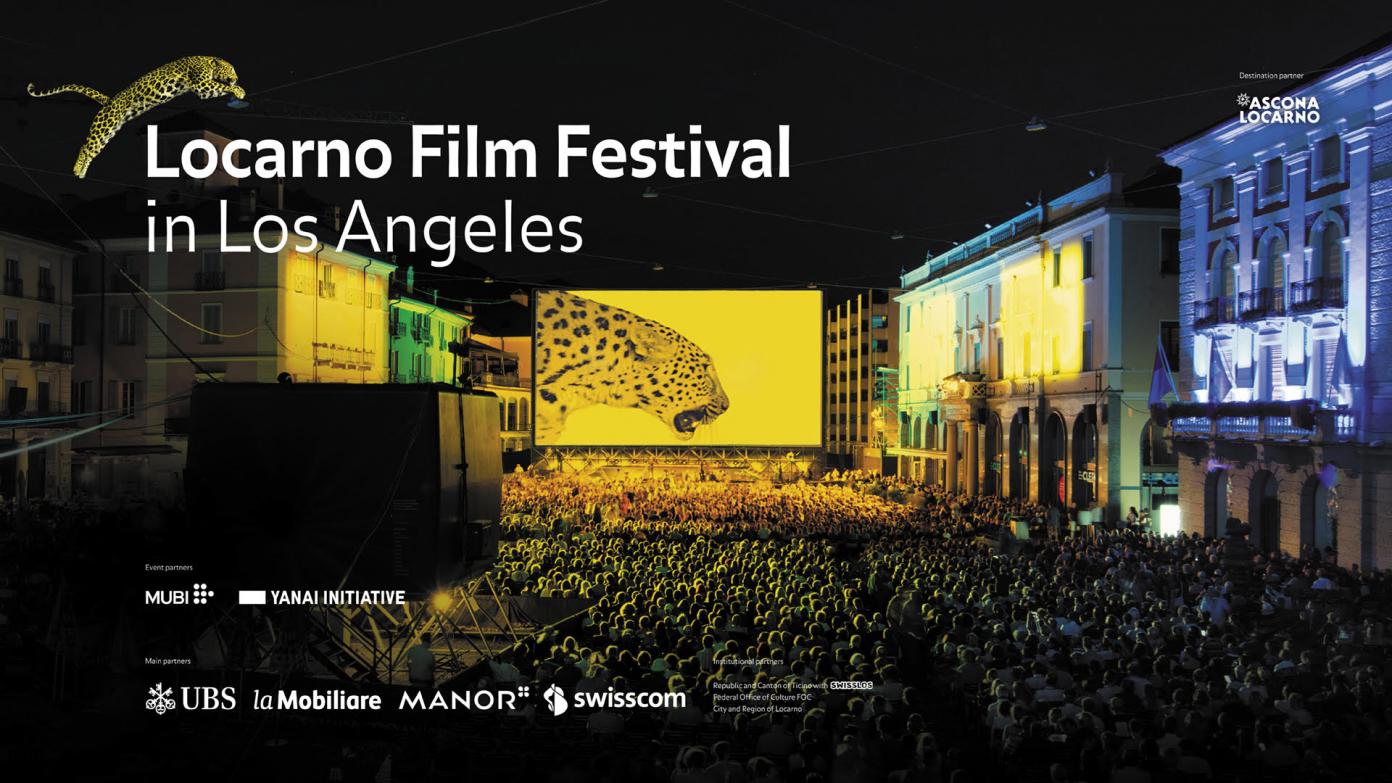 Acropolis Cinema announces the return of Locarno in Los Angeles – March 17 – 20
Locarno in Los Angeles returns for its fifth edition at 2200 Arts + Archives, March 17 – 20, 2022
Acropolis Cinema and the Locarno Film Festival announce the dates, venue, and partners for its new edition
Acropolis Cinema, the Los Angeles-based screening series of experimental, international, and undistributed films, continues its celebrated collaboration with Switzerland's Locarno Film Festival with a four-day festival at 2200 Arts + Archives, a new multidisciplinary arts venue in MacArthur Park. Running from March 17-20, the fifth edition of Locarno in Los Angeles – following a break in 2020 due to the Covid-19 pandemic – will feature more than a dozen films from the most recent edition of Locarno, including a selection of many of the top prize winners. 
Los Angeles Times film critic, Justin Chang, describes the festival as "a jolting antidote to the mid-spring blockbuster blues, as well as a welcome reminder that cinema isn't just a global medium; at times, it can be downright otherworldly." 
Curated by Acropolis founder Jordan Cronk and co-artistic director Robert Koehler, the festival's main program will include a hand-selected group of feature films from the 74th Locarno Film Festival's Concorso internazionale, Concorso Cineasti del presente, Fuori concorso, and Piazza Grande programs. Along with the film screenings, nightly receptions will be held on-site in the 2200 bar and lounge.
This year's edition is set to feature a wide range of adventurous and innovative cinema – exemplary of the playfulness and genre experimentation that the festival's new artistic director, Giona A. Nazarro, is dedicated to championing. 
The full Locarno in Los Angeles program will be announced in mid-February, at which time tickets and special multi-film packages will go on sale. Please visit www.https://locarnofestivalinlosangeles.com/ for more details.
ACROPOLIS CINEMA
Acropolis Cinema is a nonprofit screening series dedicated to bringing classic and contemporary experimental, international, and undistributed films to screens across Los Angeles. Their identity as a migrating organization hopes to embolden nascent arts communities typically removed from the epicenter of art house and repertory cinema distribution channels in Los Angeles, and in the process foster fresh developments in localized film discourse and dissemination. 
LOCARNO FILM FESTIVAL
Since its foundation in 1946, the Locarno Film Festival, one of the most relevant film festivals worldwide, has emerged as a festival of discovery, a characteristic that over the years has allowed young talents to take their first steps in the audiovisual landscape and then, in many cases, to write the history of cinema. The attention paid to young generations is also reflected in the educational offering that makes the Locarno Film Festival a true platform for cultural mediation, a place where to experiment and investigate on how the audiovisual fruition will be in the future. The 75th Locarno Film Festival will take place from August 3 – 13, 2022.
Sign up to receive exclusive news and updates