50 years of the Festival d'Automne à Paris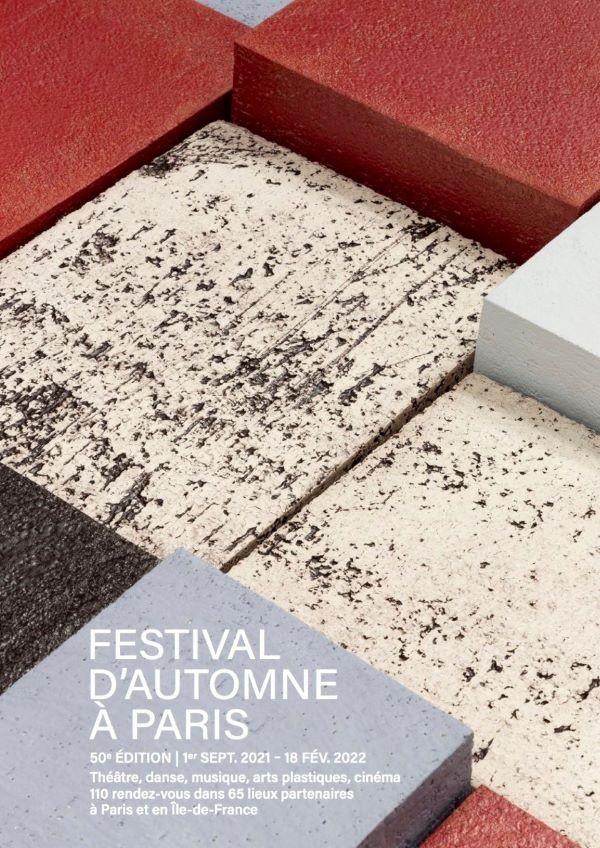 September 3 - December 31, 2021
Since 1972, the international, multidisciplinary Festival d'Automne à Paris has helped artists to produce and exhibit their work, fostering a community that is open and keen to discover.  The Festival pulls together many artistic forms including performing arts like theatre, dance, music and visual arts.  This festival is nomadic, with approximately fifty partners around Paris allowing their spaces to be used.  This year marks the fiftieth anniversary of the Festival d'Automne à Paris, an important milestone.
For this edition, the Festival has more than one hundred programs, plus a large number of projects, that have been developed by young artists.  They are programmed alongside names such as Christoph Marthaler, Marina Abramović, Robert Wilson and Lucinda Childs, which highlights the attention given to equality and diversity in the selection of guest artists from around the globe. 
Among the numerous artists, we note in particular Mohamed El Khatib and Valérie Mréjen, Bouchra Ouizguen, Emilie Rousset and Louise Hémon, Clotilde Hesme, Gwenaël Morin, Nicolas Bouchaud, and many more. 
A frequent guest of the Festival d'Automne, the American theatre director Robert Wilson, along with American dancer Lucinda Childs and American violist Jennifer Koh, opened the festival on September 3rd, with Bach 6 Solo, created solely for this edition. 
The series of "Portraits" initiated in 2012 and extending over a full seaon follows the career of each artist or ensemble portrayed, this year:  Gisèle Vienne, Lia Rodrigues, composer Philip Venables, and Forced Entertainment.
About Gisèle Vienne:  An interview with Gisèle Vienne is available in the festival's brochure.  First conceptualised two decades ago, in 2001, her piece Showroomdummies is a mixture of visual art, dance and theatre.  The fourth version of this spectacle will be performed at the festival this autumn.  She is involved in a number of other performances including l'Étang with Adele Haenel, This is how you will disappear and Kindertotenlieder. 
In the United States, Kindertotenlieder premiered in 2014 in New York: read an interview with Gisèle here about this creation and its sources of inspiration. The solo Jerk with Jonathan Capdevielle, a collaboration with American writer Dennis Cooper – with whom Vienne works regularly –  was presented in major festivals in the United States, notably at Under The Radar and Coil Festival (2010), and The Ventriloquists Convention, a show created with the German company Puppentheater Halle, at MCA, Chicago (2015). Vienne's  piece for 15 young dancers, Crowd will tour the United States during fall 2022.
Tickets can be purchased on the website.
Sign up to receive exclusive news and updates