Milwaukee Festival of Films in French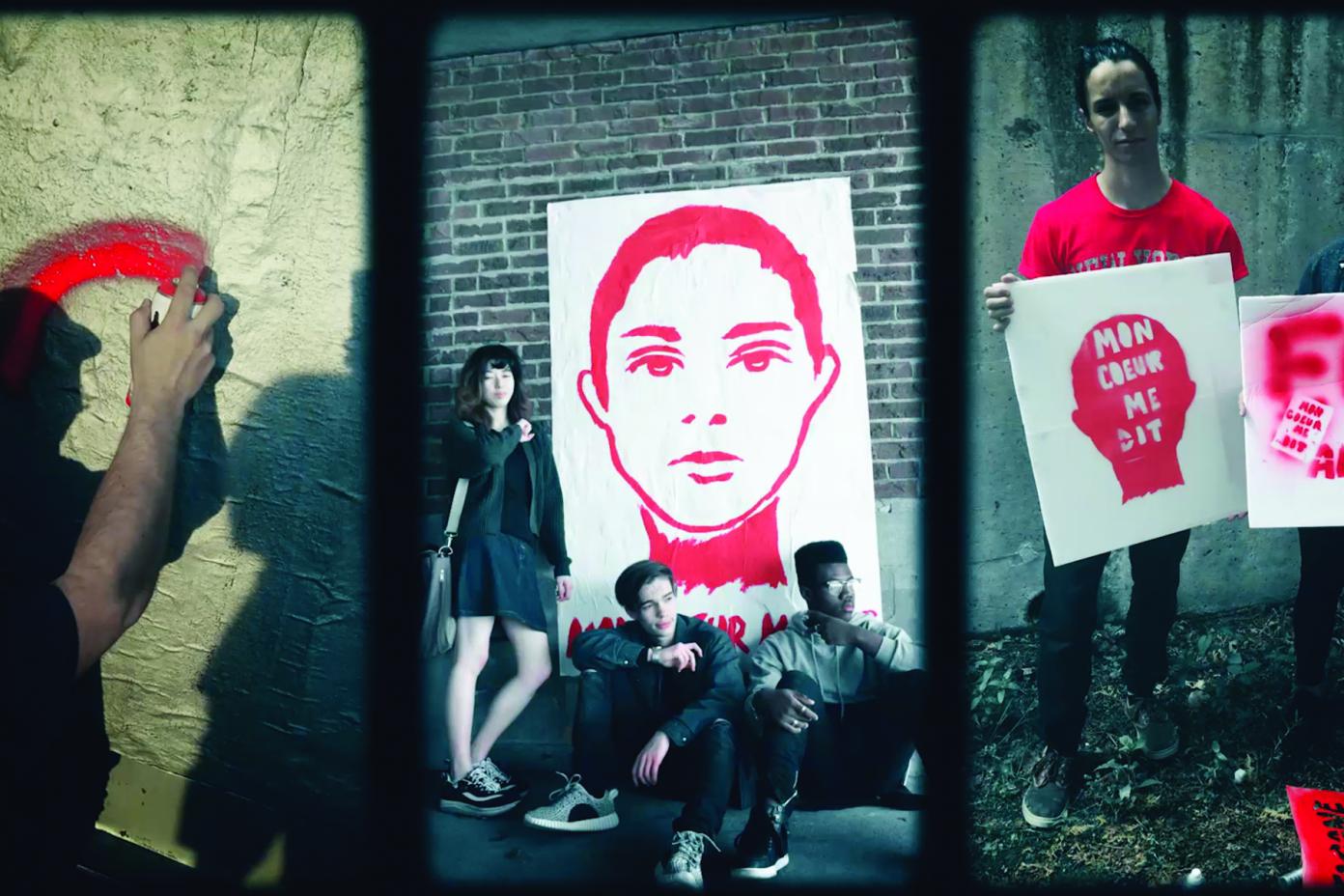 UW-Milwaukee Union Theatre
2200 East Kenwood Boulevard
Milwaukee, WI, US 53211
February 11-20, 2022
The annual UWM Festival of Films in French returns in Milwaukee for its 25th edition with 10 days of French and Francophone cinema that ranges from classics to brand-new releases.
Film Program
Je m'appelle Humain (Call me Human)
Je m'appelle Humain is a moving portrait of Innu writer, poet, and filmmaker Joséphine Bacon on a quest to connect past and present, elders and new generations, to keep a language, a culture, and its traditions alive. Her poems throughout the film evoke the millennia-long history and soul of a people whose name, Innu, means "human."
Nin e tepueian – Mon cri (My Cry)
Nin e tepueian tracks the journey of Innu poet, actress, and activist Natasha Kanapé Fontaine, at a pivotal time in her career as a committed artist. To heal the wounds of racism, Natasha has re-appropriated her Innu language and become a media spokesperson. Words have helped her rediscover her roots and empowered her. She gets the conversation going, and as it develops, she questions the need for self-determination for herself as well as for other Indigenous people, here and elsewhere.
La langue est donc une histoire d'amour (Language is a Love Story)
La langue est donc une histoire d'amour depicts language lessons for adult migrants from across the world at a school in Montreal. The most important rule is respect; the most important ingredients are commitment and empathy–and a teacher like Madame Loiseau.
Antigone
In Antigone, a modern adaptation of the classic Greek tragedy, Antigone is a brilliant teenager with a promising future. When tragedy strikes her immigrant family, she helps her brother escape from prison. Driven by love and loyalty to her family, she confronts patriarchal law, the police, and the justice system.
Marcher sur l'eau (Above Water)
Marcher sur l'eau follows Houlaye, a 14 year old girl, who fetches water and cares for her siblings when the adults must journey forth to support their families until a drilling project reveals the aquifer that lies beneath them. 
Atlantique (Atlantics)
In Atlantique, Ada and Souleiman are young and in love. But they face many obstacles. Souleiman is a construction worker, exploited by his unscrupulous billionaire boss, whereas Ada has been promised by her father to another man. One morning, Ada learns that Souleiman embarked on a journey to Europe with several of his co-workers. Days later, a fire breaks out during Ada's wedding and there are claims that Souleiman has returned.
35 rhums (35 Shots of Rum)
35 rhums depicts Lionel, a RER conductor, who has been single-handedly raising his daughter Joséphine, a university student, ever since the death of his wife. Living by the tracks of the Gare de l'Est, they have created a family with the residents of their apartment building. In a delicate balance between ritual and loss, Claire Denis follows the father's realization that he must let his daughter spread her wings.
Nous (We)
Nous takes us on a journey along the RER B train line that runs from Charles de Gaulle airport to the north of Paris to the capital's southern suburbs. Presenting historical sites such as the Basilica of Saint-Denis and a series of portraits of the residents and personalities living along the way, Nous captures the diversity and richness of their all too human stories.
Iya tundé, la mère est revenue (Iya Tundé, The Mother Came Back)
Iya tundé, la mère est revenue documents the life's work of Franco-Senegalese dancer-choreographer Germaine Acogny, whether at the Ecole des Sables school that she founded in Toubab Dialaw, Senegal, leading master-classes in Africa, Asia, and Europe, or in performance. This film focuses on understanding her creative process and discovering her personal development and approach to life.
Co-sponsored by the Québec Government Office in Chicago, the Alliance Française de Milwaukee, UWM Student Involvement, the UWM Department of African and African Diaspora Studies, UWM Center for Latin American and Caribbean Studies, and UW Department of Dance.
Sign up to receive exclusive news and updates