Night of Ideas 2023: Free late-night art and philosophy marathon takes over 5th Avenue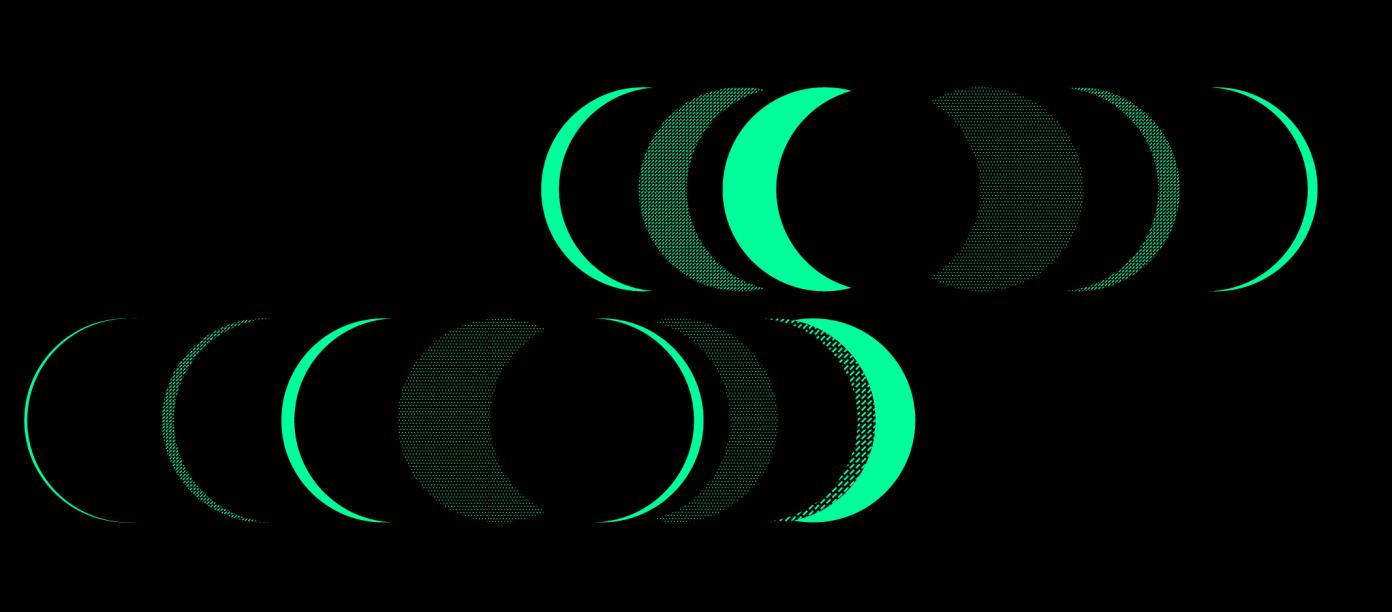 Villa Albertine, The Met, the Ukrainian Institute of America, and The Institute of Fine Arts, NYU will open their historic buildings for workshops, readings, discussions, and performances Friday, March 3.
NYC speakers and performers include authors Judith Thurman and Colm Tóibín, artist Fabiola Jean-Louis, award-winning journalists Lauren Wolfe and Mona Eltahawy, Joe Baker and Hadrien Coumans of Lenape Center, and media thought leader Bruno Patino
New York, February 16, 2023 — Villa Albertine today announced the 2023 Night of Ideas. The event is the cultural institution's flagship annual nocturnal marathon of intellectual debates, performances, readings, and more, centered on the great questions and challenges of our time. Programming will take place at Villa Albertine, The Metropolitan Museum of Art, the Ukrainian Institute of America, and The Institute of Fine Arts, NYU. The Night of Ideas is coordinated worldwide by the Institut Français. 
This year, Night of Ideas returns across an unprecedented 22 US cities and more than 100 countries worldwide. The nighttime gatherings will enable the public to engage with leading thinkers, novelists, activists, and artists around the theme More? to approach the challenge of building a sustainable and equitable society in a world of compounding overabundance, overstimulation, and information saturation. 
In New York City, Night of Ideas kicks off Friday March 3, 2023 at 4:30pm with teen programming and opens to the public at 6:00pm, running until 12 midnight. The evening's multidisciplinary programming will include a collective live reading of Annie Ernaux's Happening at Villa Albertine, a tour of The Met's Afrofuturist Period Room with artist Fabiola Jean-Louis, performances at the Museum as part of Date Night, a talk about indigenous cultural geography with the Lenape Center at The Institute of Fine Arts, NYU, and an interview led by Columbia students of French author and media thought-leader Bruno Patino at the Ukrainian Institute. Throughout the programming, particular emphasis is placed on the voices of young New Yorkers as the generations on the front lines of conceiving and building a better future. 
The events will interrogate the over-stimulation and excess of our physical and digital realities, while questioning what aspects of our contemporary existence, conversely, are being neglected and require urgent attention. From the climate crisis to online content proliferation to rights in post-Roe America, local and international speakers, artists, and performers will examine where uniting our collective resources could generate more exactly where we need it. 
Throughout the night, overlapping programming will be hosted at four historic buildings along Fifth Avenue between 78th and 82nd Streets: The Institute of Fine Arts, NYU, Villa Albertine, the Ukrainian Institute of America, and The Met. Programming was designed in further collaboration with Princeton University, Columbia University's Maison Française, French department, and Alliance Program, and the Romanian Cultural Institute New York.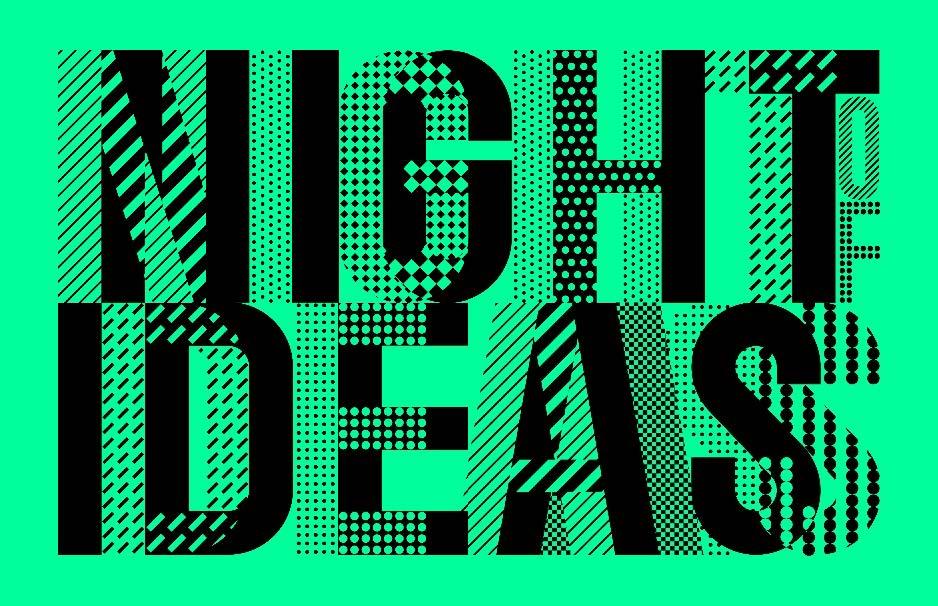 Program Highlights 
The Metropolitan Museum of Art: 4:30pm – 9:00pm 
• 4:30-6:30pm: Youth-oriented programming with Afrofuturist Period Room artist Fabiola Jean-Louis. Teens will tour the exhibition with Ana Matisse Donefer-Hickie, Senior Research Associate of European Sculpture and Decorative Arts, followed by a virtual conversation with Fabiola Jean-Louis about her practice and artistic inspirations. No registration required. 
• 5:00-9:00pm: Date Night at The Met – Experience live music across the Museum, enjoy drink specials and light fares across the Museum at the American Wing Café, Petrie Court Café, and the Balcony Lounge. 
• Starting at 6:00pm: Drop-in Drawing with a focus on Rodin's best-known public monument The Burghers of Calais. Experience The Met's collection through this creative drawing challenge in the galleries with expert teaching artists. Materials are provided, but participants are welcome to bring their own sketchbook. 
• Starting at 7:00pm: a gallery walkthrough of the Afrofuturist Period Room. 
The Institute of Fine Arts, NYU: 6:00pm – 8:30pm 
• "Manhattan is a Lenape cultural space" – a talk led by the co-founders of the Lenape Center in Manhattan, Joe Baker (Executive Director) and Hadrien Coumans (Co-Director). 
• Live reading of Pascal Rambert's play Trois annonciations, performed by students in Princeton University's L'Avant-Scène the French Theater Workshop. This hypnotic text spans the centuries in three monologues, asking the question: What is there to announce today? A beginning or an end? 
Villa Albertine: 8:30pm – 12:00am 
• Live reading, start to finish, of 2022 Nobel winner Annie Ernaux's Happening, a powerful account of the author's illegal abortion in 1963 France. More than 20 readers will participate in this collective literary marathon, including bestselling authors Judith Thurman, Margo Jefferson and Colm Tóibín, youth activist Niharika Rao, feminist journalist Mona Eltahawy, doctor and medical ethicist Laura Kolbe, and several students. Followed by a discussion. 
• Jazz performance by the award-winning Kim Clarke trio. 
The Ukrainian Institute of America: 8:30pm – 12:00am 
• Talks centered on image, media, new technology, and innovation – and their intersections with youth and young generations – led by French author and media thought-leader Bruno Patino, designer and technology Mindy Seu, filmmaker Cédric Ido, journalist Lauren Wolfe, media theorist McKenzie Wark, and more. College students will serve as moderators and interviewers. 
• Detox room with guided yoga and live guitar performance. 
• Intellectual one-on-one conversations with Night of Ideas speakers, including Mindy Seu, novelist Julie Girard, and more. 
Mark your calendar for Night of Ideas New York City on March 3rd, 2023, and visit nightofideas.org for the latest news and programming announcements. 
Villa Albertine, launched in fall 2021, is a new kind of cultural institution across 10 U.S. cities, with the mission to deepen cultural connections between the United States and the French-speaking world through a shared exploration of arts and ideas. National programs like Night of Ideas are part of Villa Albertine's public event programming that make up one of the organization's core pillars. The other three pillars are: exploratory, bespoke artist residencies in multiple cities across the US, grants and professional programs, and magazine entitled States that launched its inaugural issue in January. 
Night of Ideas 2023 is presented by Villa Albertine, in partnership with FACE Foundation and the Institut français. The national program in the US is made possible with major philanthropic support from Presenting Partner the Judy and Peter Blum Kovler Foundation, Mellon Foundation, and Carnegie Corporation of New York.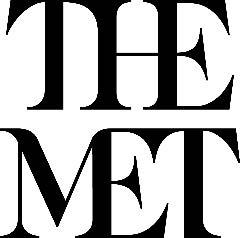 The Metropolitan Museum of Art
The Metropolitan Museum of Art was founded in 1870 by a group of American citizens—businessmen and financiers as well as leading artists and thinkers of the day—who wanted to create a museum to bring art and art education to the American people. Today, The Met displays tens of thousands of objects covering 5,000 years of art from around the world for everyone to experience and enjoy. The Museum lives in two iconic sites in New York City—The Met Fifth Avenue and The Met Cloisters. Millions of people also take part in The Met experience online. Since its founding, The Met has always aspired to be more than a treasury of rare and beautiful objects. Every day, art comes alive in the Museum's galleries and through its exhibitions and events, revealing both new ideas and unexpected connections across time and across culture. 
The Ukrainian Institute of America
The Ukrainian Institute of America, Inc. is a nonprofit organization dedicated to promoting the art, music and literature of Ukraine and the Ukrainian diaspora. It serves both as a center for the Ukrainian-American community and as America's "Window on Ukraine," hosting art exhibits, concerts, film screenings, poetry readings, literary evenings, children's programs, lectures, symposia, and full educational programs, all open to the public. 

The Institute of Fine Arts, NYU
Since 1932 the Institute of Fine Arts has been dedicated to graduate teaching and advanced research in the history of art, archaeology, and conservation. The Institute has a faculty unrivaled in the breadth and depth of its expertise and in the range of its visiting lecturers from top museums, research institutes, and conservation studios. The Institute has conferred more than 2,700 degrees, and its alumni hold leadership roles as professors, curators, museum directors, archaeologists, conservators, critics, and institutional administrators throughout the U.S. and internationally. 

The Judy and Peter Blum Kovler Foundation
The Foundation's work has included underwriting of such public spaces as Washington's Franklin D. Roosevelt Memorial, the National Museum of African American History and Culture, and the Holocaust Museum; and in New York the new Statue of Liberty Museum. In connection to French culture and history, it has underwritten efforts at Notre Dame restoration, the Louvre Endowment, and to Holocaust studies including the 1988 Academy Award winning documentary, Hotel Terminus, the Life and Times of Klaus Barbie. 

The Andrew W. Mellon Foundation
The Andrew W. Mellon Foundation is the nation's largest supporter of the arts and humanities. Since 1969, the Foundation has been guided by its core belief that the humanities and arts are essential to human understanding. The Foundation believes that the arts and humanities are where we express our complex humanity, and that everyone deserves the beauty, transcendence, and freedom that can be found there. Through our grants, we seek to build just communities enriched by meaning and empowered by critical thinking, where ideas and imagination can thrive.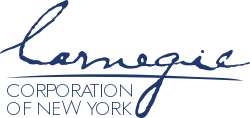 Carnegie Corporation of New York
Carnegie Corporation of New York is one of America's oldest grantmaking foundations, established in 1911 by Andrew Carnegie to promote the advancement and diffusion of knowledge and understanding. In keeping with this mandate, the Corporation's work focuses on the issues that Andrew Carnegie considered of paramount importance: international peace, the advancement of education and knowledge, and the strength of our democracy.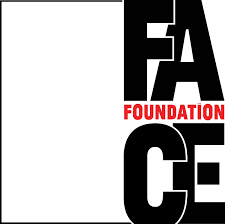 FACE Foundation is an American nonprofit organization dedicated to supporting French-American relations through innovative cultural and educational projects. In partnership with the Cultural Services of the French Embassy in the United States, FACE Foundation promotes artistic, literary, and educational exchange and collaboration between creative professionals from both countries. With additional corporate, foundation, and individual support, FACE Foundation administers grant programs in the performing and visual arts, cinema, translation, and secondary and higher education, while providing financial sponsorship to French-American festivals and other cultural initiatives. FACE Foundation focuses on new and recent work of living artists and the promotion of bilingualism and the French language.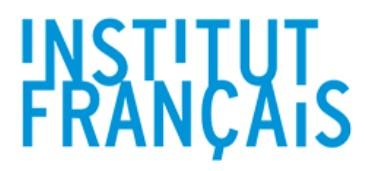 The Institut français is responsible for France's international cultural program. Supervised by both the Ministry for Europe and Foreign Affairs and by the Ministry of Culture, it promotes French culture abroad through cultural exchange initiatives. Operating in a space where the arts, intellectual exchange, cultural and social innovation, and linguistic partnerships interact and intersect, it is also responsible for promoting the French language and the sharing of works, artists, and ideas all over the world. The Institut français is one of Villa Albertine's main French partners.

Initiated in 2016 during an exceptional evening that brought together in Paris foremost French and international thinkers invited to discuss the major issues of our time, Night of Ideas has quickly become a fixture of the French and international agenda. Every year, on the last Thursday of January, the French Institute invites all cultural and educational institutions in France and on all five continents to celebrate the free flow of ideas and knowledge by offering, on the same evening, conferences, meetings, forums and round tables, as well as screenings, artistic performances and workshops, around a theme each one of them revisits in its own fashion. 
Sign up to receive exclusive news and updates