Creative Residency Program in Marfa, TX Fuels New Collective Imagination of Outer Space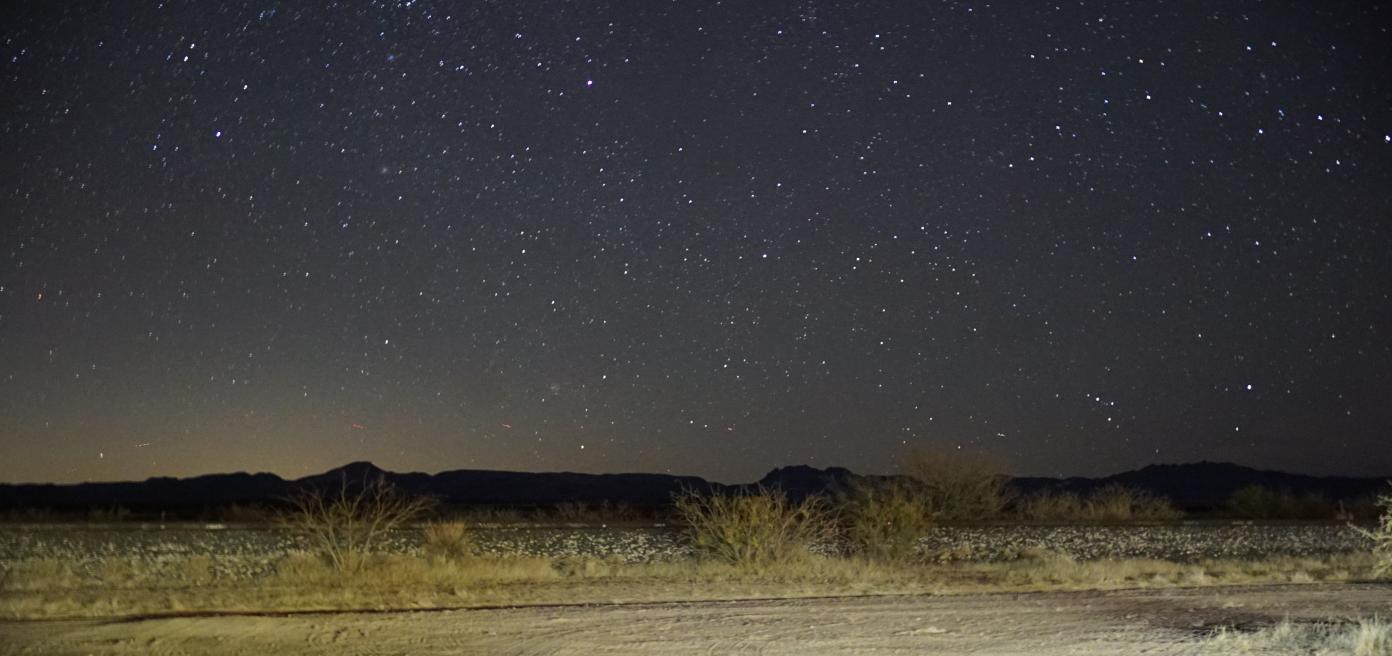 Villa Albertine announces four international creatives selected for residency that re-thinks space exploration outside frameworks of conquest and resource extraction
New York and Marfa, September 7, 2022 — How can we de-construct our collective imagination of outer space? Can we nurture a thirst for exploration without feeding the hunger for conquest, territory, and appropriation?
Villa Albertine, in partnership with the Centre Pompidou (Paris), today announced a new residency program that confronts these questions head-on, through the work of four international artists and researchers: French author and exhibition curator Léa Bismuth, Spanish filmmaker and aerospace engineer Vanessa del Campo, France-based American designer Elizabeth Hong, and French CNRS research director Jean-Philippe Uzan. From October 5 to November 5, 2022, under the starry skies of Marfa, Texas, these four creatives-in-residence will critically examine the drive for civilizational, technical, and economic conquest and propose tools and reflections to help construct new imaginaries of outer space.  
Plus ultra: further beyond. This motto, adopted by conquering emperor Charles V, is also the mission which Francis Bacon assigned to modern science. To this day, scientific and geographic discovery is tied by a thousand threads to conquest and appropriation. The contemporary "space race"—in search of habitable planets, scarce resources, or new grounds for tourism—is no exception. Yet in recent years, profound cultural questionings have made room for new possibilities.  
Designed in collaboration with the historian, researcher, and theater director Frédérique Aït Touati, this residency program will establish a dialogue between American experts and creators from France and beyond, while enriching residents' individual projects with moments of collective reflection, learning, and critique. 
"In 2022, the appropriation of geographies and resources is an existential issue. This residency is an opportunity to zoom out and imagine a different approach to the worlds around us, both terrestrial and beyond," said Gaëtan Bruel, Director of Villa Albertine, a cultural institution dedicated to international exchanges of arts and ideas. "Marfa is a perfect environment for this work, combining dark skies with a brilliant and diverse cultural scene. We are overjoyed to welcome these four artists and researchers to Marfa, and to soon discover what new explorations and international collaborations their work inspires." 
Applications for the Marfa residency were open to creatives of all disciplines, either with French nationality or residing in France. The four residents were selected by a Franco-American committee comprised of: 
Frédérique Aït-Touati, stage director and researcher
Mathieu Potte-Bonneville, philosopher and head of the Department of Culture and Creation, Centre Pompidou
Ingrid Schnaffer, Curator, Chinati Foundation in Marfa, Texas
Dan Jacobs, Manager, International Partners Manager, International Partners, International Space Station Program, NASA Johnson Space Center
Gaëtan Bruel, Director of Villa Albertine, committee chair
Bettina Gardelles, Director of Villa Albertine in Texas
The Artists and Researchers in Residence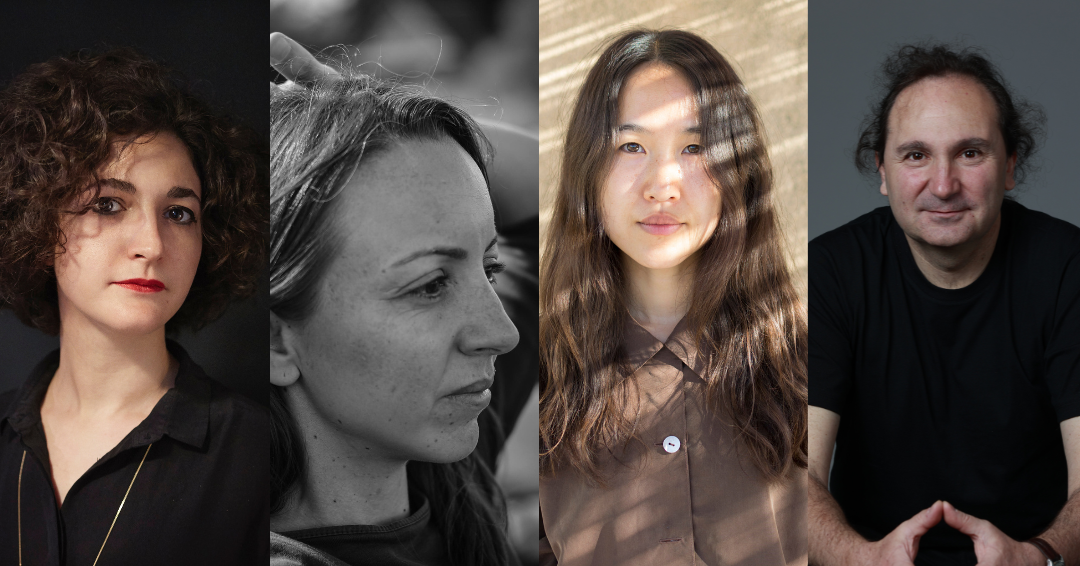 Léa Bismuth, Author and Exhibition Curator
"My project, called Eternity by the Stars, will consider the sky in the light of Auguste Blanqui's writing. One of the Paris Commune's most active theorists, Blanqui wrote his visionary cosmology while trapped in the island prison Fort Taureau, unable to take part in the insurrection raging around him. My residency in Marfa will serve as the basis for a cosmopoetic literature project, written to highlight the sparks of emancipation that form in our renewed relationship to the living world."
Vanessa del Campo, Filmmaker and Aerospace Engineer 
"During my time in Marfa, I would like to delve deeper into our relationship with the cosmos and how space exploration has been a paradigm shift for us. I would also like to question the way we make space exploration. This research is part of "Moon Diary", a film essay that I am making as part of an applied doctoral thesis. In the film I reflect, in the first person, on the meaning of new life and motherhood, as a symbol and perspective of our smallness within the universe."
Elizabeth Hong, Designer  
"My project, Sky Walk, invites us to take a collective walk amongst the stars, the pathway guided by a fictional narrative that confronts the complex entanglements of space and colonization. What are potential futures if space is not a frontier? What are the memories of a place to which we've never been? As a designer, I am interested in finding ways to use the site of Marfa to narrate and vivify these writings of potential futures. A fiction that is also a spatial experience, performed during different points along our walk."
Jean-Philippe Uzan, Research Director, CRNS
"Dialog on Two Humanities is based on two observations born from current understanding around our conquest of space the way we conseive it today.  The first asserts that the human body is not adapted to space. The second observation is that the very idea of conquest is tied to a particular relationship between nature and culture. Starting with a fictional premise, I would like to explore an imagined anthropological hypothesis that separates humanity into two species and considers how these extraterrestrials of the future might evolve. By allowing our imagination to wander through this theory, we question the very foundations of our humanity." 
About Frédérique Aït-Touati
Frédérique Aït-Touati is a theatre director and a CNRS Research Fellow in Paris. Her interests include early modern literature, astronomy, and the sciences of the Earth, from the seventeenth through the twenty first centuries, including cartography and ecology/environmentalism. She has published Fictions of the Cosmos (Chicago University Press, 2011, MLA Prize), Contes de la Lune (Gallimard, 2011), Terra Forma (MIT Press, 2022), Le Cri de Gaïa and Trilogie Terrestre (with Bruno Latour). Before joining the CNRS, she was a Fellow at the University of Oxford (2007-2014). She is the current director of the Experimental Programme in Political Arts (SPEAP). With Latour and her theatre company Zone Critique she has created plays and performances, including The Theatre of Negotiations, INSIDE, and Moving Earths, which have been on tour around the world. 

Since 1977, the Centre Pompidou has presented a rich programme at the crossroads between different art forms and audiences. Its iconic building is home to one of the world's largest modern and contemporary art collections, in addition to exhibitions, symposiums, festivals, shows, projections, and workshops for young audiences, making it an unparalleled cultural institution, deeply rooted in the cultural fabric of Paris and open to the world and to new innovation. 
Sign up to receive exclusive news and updates