'La carte postale' by Anne Berest Wins First Ever 'Choix Goncourt United States'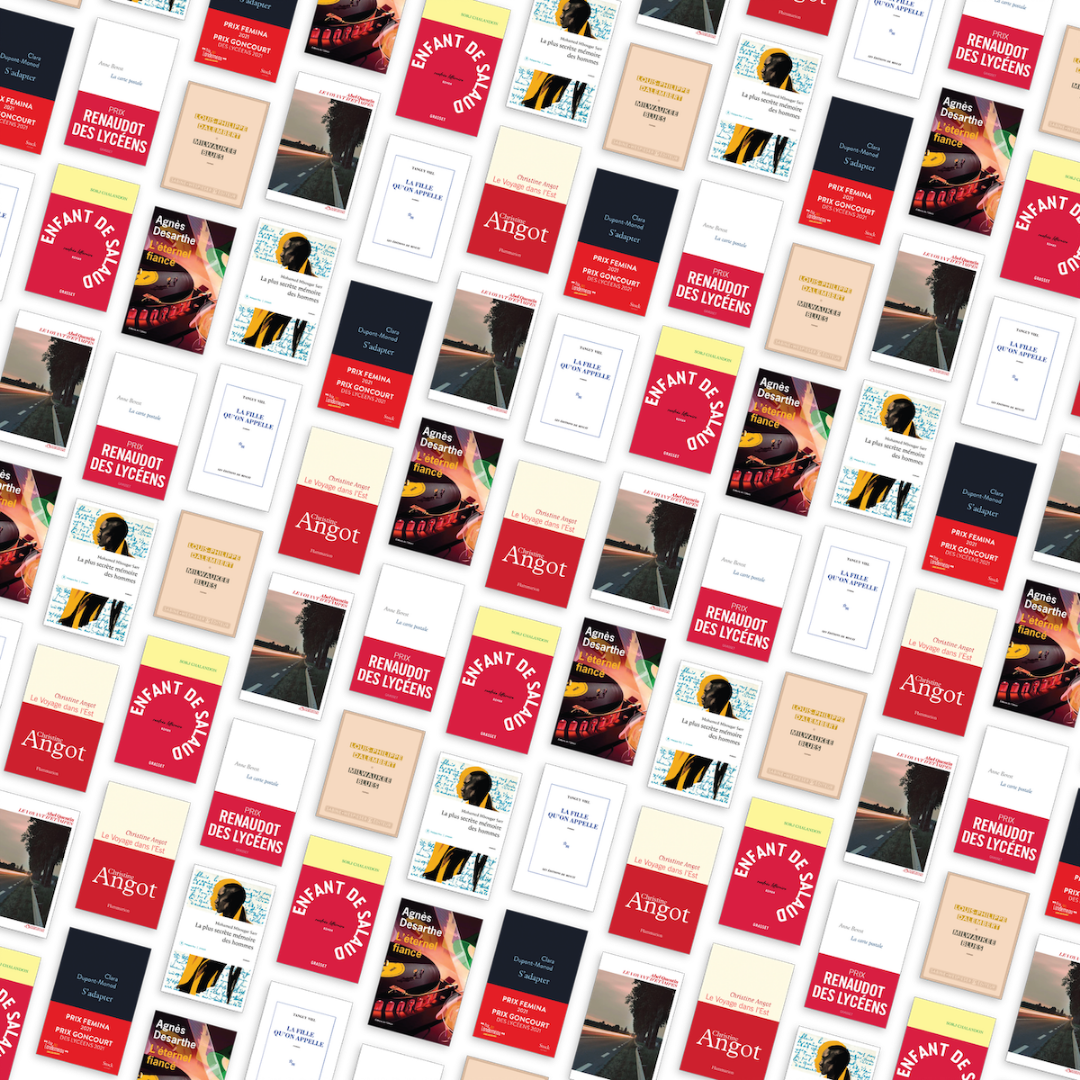 Jury of university students announced their selection at a ceremony co-chaired by author Siri Hustvedt.
New York, April 30, 2022 – Anne Berest's La carte postale has been awarded the first annual Choix Goncourt United States (US Goncourt Prize Selection). Following a day of formal group deliberations, the jury of students from five US universities announced their decision in a ceremony at Albertine bookstore, in Villa Albertine's Manhattan Headquarters. The evening was chaired by internationally bestselling author, poet, and essayist Siri Hustvedt. Opening remarks were made by Secretary General of the Académie Goncourt Philippe Claudel.
The Prix Goncourt is France's most prestigious literary prize. International Goncourt Selections—made by university students in over 25 countries—are a global literary barometer, gauging how the Goncourt Prize shortlist resonates with different younger audiences around the world. This year the Choix Goncourt comes to the United States for the first time, presented by the Académie Goncourt and organized and supported by Villa Albertine.
La carte postale: In January 2003, among an assortment of greeting cards, Anne Berest found a strange, anonymous postcard in her mailbox. On one side was an image of the Opéra Garnier, and on the other, the names of four members of her family who died in Auschwitz in 1942. Twenty years later she decides to investigate, retracing the Rabinovitch's extraordinary destiny with the help of her mother, a private detective, and a criminologist. Anne Berest also seeks to understand how her grandmother, Myriam, was the only one to escape deportation. This moving book is at once an investigation, the novel of Berest's ancestors, and a quest for the meaning of the word "Jew" in a secular life.
Anne Berest published her first novel in 2010, La fille de son père (Seuil). This was followed by Les patriarches (Grasset, 2012), Sagan 1954 (Stock, 2014) and Recherche femme parfaite (Grasset, 2015). Gabriële (Stock, 2017), co-written with her sister Claire, tells the story of their great grandparents Francis Picabia and Gabriële Buffet. Anne Berest is also the author of the plays La Visite and Les filles de nos filles (Actes Sud, 2020), as well as the television series Mytho (Arte, Netflix), which has received numerous awards in France and abroad. Her latest book, La carte postale (Grasset), is one of the stars of the new literary season.
French literature students from five universities in the Centers of Excellence network—Duke University, Harvard University, New York University, Princeton University, and Yale University—spent months studying the nine finalists for the 2021 Prix Goncourt.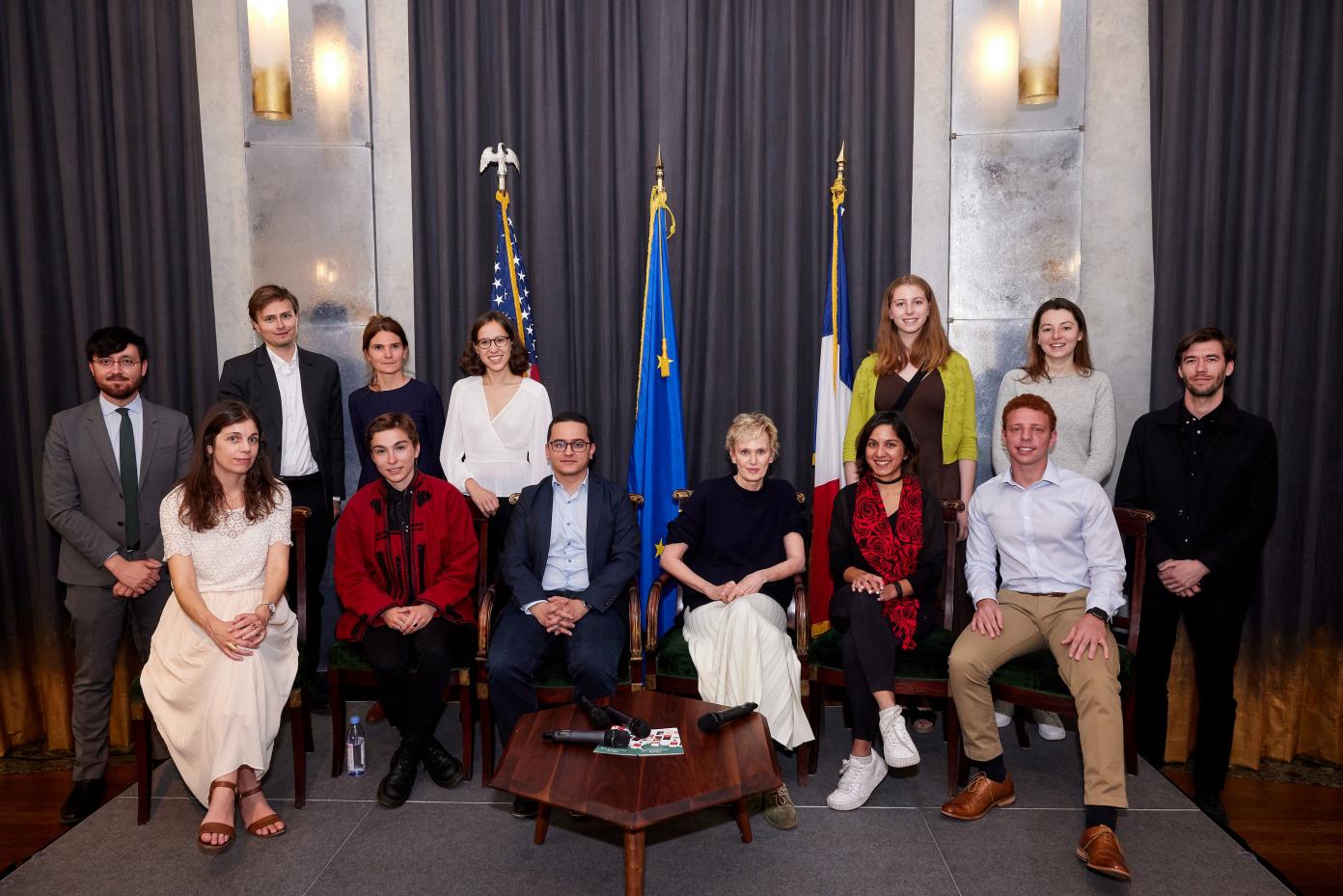 "I'm very happy to be a part of the first Goncourt Selection in the United States. French literature has been enormously important to my development as a human being and as a writer," noted author, essayist, and Choix Goncourt co-chair Siri Hustvedt. "The future lies with curious, seeking, reading, dynamic young people all over the earth, and literature is a crucial tool in forging pluralism, tolerance, and democracy, at a time when these principles are under dire threat."
La carte postale was selected from a shortlist of nine nominees:
Le voyage dans l'Est, by Christine Angot, published by Editions Flammarion
La carte postale, by Anne Berest, published by Editions Grasset et Fasquelle
Enfant de salaud, by Sorj Chalandon, published by Editions Grasset et Fasquelle
Milwaukee blues, by Louis-Philippe Dalembert, published by Editions Sabine Wespieser
L'éternel fiancé, by Agnes Desarthe, published by Editions de L'Olivier
S'adapter, by Clara Dupont-Monod, published by Editions Stock
Le voyant d'Etampes, by Abel Quentin, published by Editions de L'Observatoire
La plus secrète mémoire des hommes, by Mohamed Mbougar Sarr, published by Editions Philippe Rey and Jimsaan Publishing House
La fille qu'on appelle, by Tanguy Viel, published by Editions de Minuit
"My sincerest congratulations to Anne Berest. It is fitting that this youth prize should go to La carte postale, a work which, for many, represents a new generation's approach to a subject that is profoundly challenging and personal," said Gaëtan Bruel, Cultural Counselor of the French Embassy in the US and Director of Villa Albertine, "It's a great honor to help bring the Goncourt Selection to the United States. Together we are founding what I hope will be a long and much-loved literary tradition among universities and publishers, but also among the hundreds of thousands of Americans who read and connect with French literature."
The English language translation of La carte postale will soon be published in the United States by Europa Editions. Buy the book in French here.
The Académie Goncourt was founded by French writer Edmond de Goncourt. At his death in 1896 he willed that his assets be used to support this literary society, helping to ensure that each year ten writers would award an annual prize to a "work of great imagination in prose". The Goncourt Prize (Prix Goncourt), first awarded in 1903, quickly grew into a mark of great prestige, launching winning authors into major domestic and international success. On November 3, 2022, the "Academy of Ten" will announce the 120th Goncourt Prize.
Sign up to receive exclusive news and updates