Villa Albertine's "Museum Series": 24 French and American cultural leaders discuss the future of museums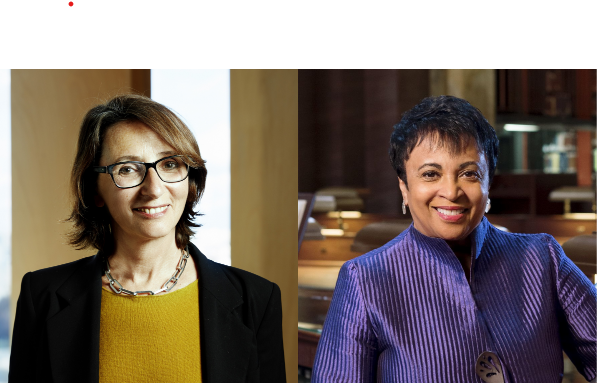 The livestreamed discussion series, which will feature a new pair of museum directors each month—one French and one American—sparks new transatlantic debate on the future of museums.
New York, March 8, 2023 — Villa Albertine today announced a new platform for dialogue on the future of museums. The monthly Museum Series, organized in partnership with the Center for Curatorial Leadership, will run from March through December 2023, bringing together many of the most prominent women museum leaders in France and the United States for substantive, in-depth conversations about the challenges and opportunities facing museums today.
The first event takes place on March 8, in honor of International Women's Day. In total, 12 events throughout the year, each featuring one American and one French museum director, will explore a broad spectrum of collections, audiences, and geographies.
Museum Series lineup
March 8, 5:30pm ET: Dr. Carla Hayden, Librarian of Congress, in conversation with Laurence Engel, President of the Bibliothèque nationale de France. Moderated by Colin Bailey, director of the Morgan Library & Museum.
March 22, 6pm ET: Sasha Suda, Director and CEO of the Philadelphia Museum of Art, in conversation with Amélie Simier, Director of the Musée Rodin.
April 20, 6pm ET: Courtney J. Martin, Director of the Yale Center for British Art, in conversation with Charlotte Vignon, Director of Heritage and Collections of the Musée national de la Céramique – Sèvres.
May 3, 6pm ET: Amada Cruz, Director and CEO of the Seattle Art Museum, in conversation with Yannick Lintz, President of the Musée national des Arts asiatiques – Guimet.
May 18, 6pm ET: Katherine E. Fleming, President and CEO of the J. Paul Getty Trust, in conversation with Laurence des Cars, President-Director of the Musée du Louvre.
June 7, 6pm ET: Julia Marciari-Alexander, Director of the Walters Art Museum 
of Baltimore, in conversation with Séverine Lepape, Director of the Musée de 
Cluny – Musée national du Moyen Âge.
The fall lineup will be announced in June.
Each conversation will take place live in English at Villa Albertine's Fifth Avenue 
headquarters. The events will be open to the public, with preregistration required, as well as livestreamed for maximal accessibility. Seats will be reserved for press. Find 
each livestream at youtube.com/@Villa.Albertine.
"The pursuit of gender parity remains a major concern among cultural institutions 
globally. The new wave of women recently appointed to leadership positions in 
France and the United States is promising, and reflects an important infusion of 
new ideas in the museums space," said Gaëtan Bruel, Director of Villa Albertine. 
"American and European museums have long taken inspiration from one another, 
each building and adapting to fit their era. At this moment of great evolution for 
museums, Villa Albertine is proud to turn the floor over to so many talented 
leaders, and to facilitate this collective learning."
Laurence des Cars, President-Director of the Musée du Louvre, and Katherine E. 
Fleming, President and CEO of the J. Paul Getty Trust, serve as mentors for this 
year's Museum Series, in addition to appearing for an in-person for a dialogue on 
May 18.
To ensure that the reflections that emerge from this Series achieve their greatest 
possible reverberation, each discussion will be transcribed, translated, edited 
and compiled into a unique bilingual publication which will be available in 2024. 
The spring dialogues of Villa Albertine's Museum Series are made possible 
thanks to the generous support of Maison Cartier and Friends of Villa Albertine.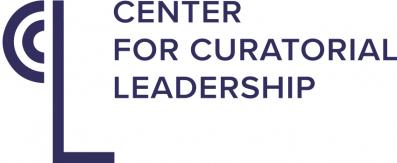 The Center for Curatorial Leadership
Founded in 2007 by Agnes Gund and Elizabeth W. Easton, and based in New York, the Center for Curatorial Leadership (CCL) trains curators to become visionary leaders of art museums. At a time when the demands of cultural institutions and the public are rapidly evolving, CCL provides essential tools to guide today's museums and anticipate future challenges. The CCL model encompasses mentorships with museum directors, rigorous coursework in strategic management, and professional networks for support and growth. CCL is helping to build the next generation of museum leaders, ones who combine traditional curatorial connoisseurship and art historical scholarship with management expertise. 

For over 30 years The Art Newspaper has provided an insider's guide to every facet of the art world, from auctions and art fairs, to museum exhibitions and new gallery openings. It offers unrivalled news and artworld events coverage that is fed by an editorial network covering more than 30 countries with offices in Athens, London, Moscow, New York, Paris, Shanghai and Turin. The Art Newspaper is essential reading for anyone with an interest in art, from collectors and art advisors to museum and gallery directors alike.
Editorial content of The Art Newspaper includes cutting edge art market trend analysis, event coverage, opinion pieces and breaking news that is all widely shared through a variety of platforms that includes a monthly print newspaper, a website, newsletters and various social media channels. Its award-winning podcast, The Week in Art as well as its The Art Newspaper Live talks series continues also to attract a wide variety of audiences across the world. The Art Newspaper is also the exclusive publisher of daily editions for the Frieze and Art Basel art fairs globally, with other coverage extending also to Art Dubai, the Venice Biennale and The Armory show.
Sign up to receive exclusive news and updates