Films on the Green is Back for Summer 2022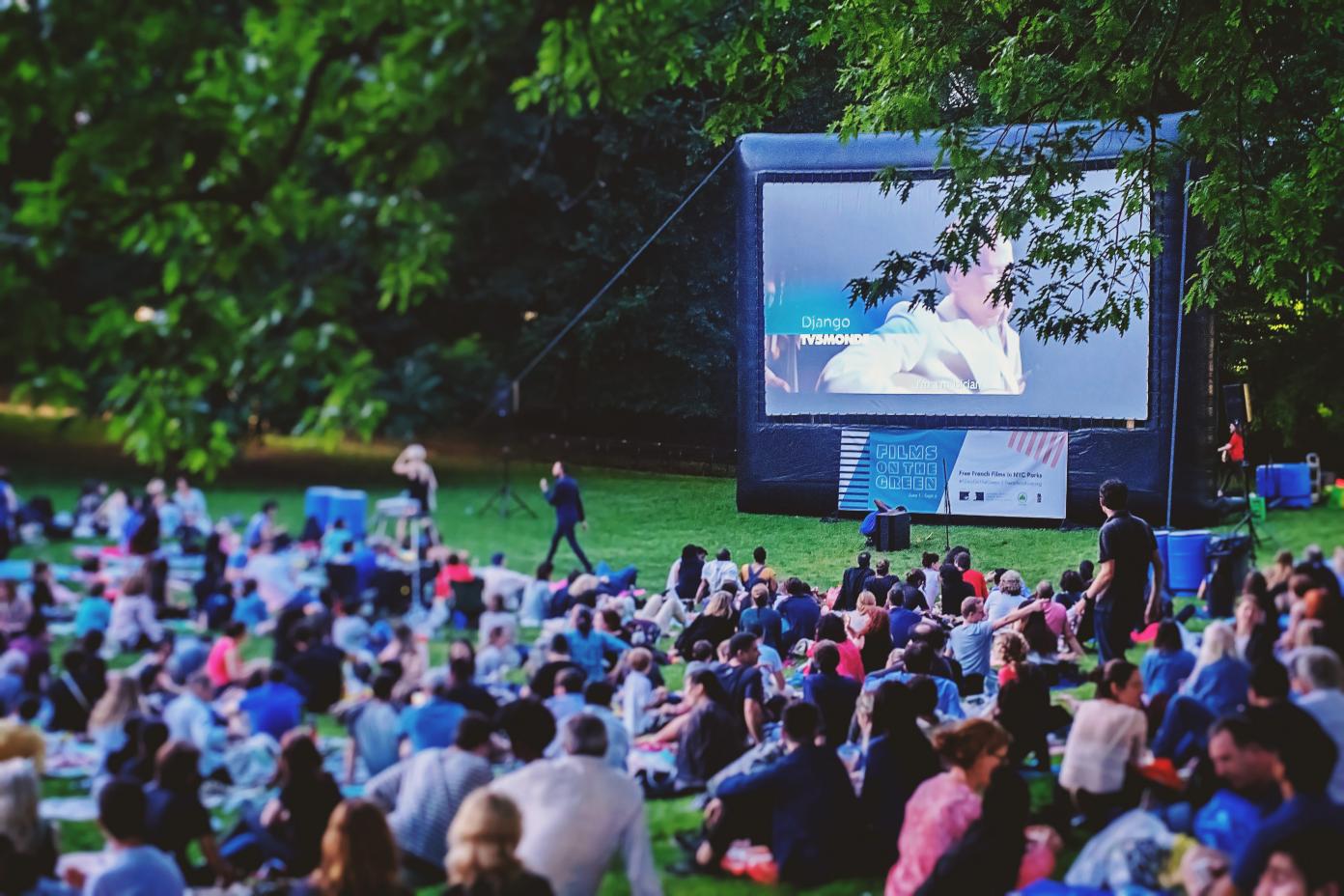 The free outdoor French film festival returns to New York City June 3rd – September 9th. Also renewed in Chicago, Boston, and Washington D.C.
New York, May 3, 2022 – Villa Albertine today announced the return of Films on the Green, the free outdoor French film festival produced annually in partnership with Face Foundation and NYC Parks. This year's theme, "From Page to Screen", spotlights 12 diverse and world-class literary adaptations, coming to nine different parks across Manhattan and Brooklyn from June 3rd to September 9th. 
After going virtual in 2021, the festival will return in-person to New York and three other cities, each with a unique program. 
Washington, D.C.: May 18 to July 13, 9 screenings in partnership with TV5MONDE
Chicago 'Films on the Lake': June 16 to July 7. Four screenings in an equal number of parks, each with an environmental theme. In partnership with Chicago Park District 
Boston: Throughout September in partnership with Tufts University 
Films on the Green is produced nationally by Villa Albertine, a new kind of cultural institution launched by the French Government in fall 2021. With a team of 80 people deployed in 10 major US cities, Villa Albertine produces major public events and supports hundreds of creators and thinkers annually through grants, professional programs, and a new model of customized artist residencies.  
In New York City, the 2022 Films on the Green programming features contemporary and classic French-language films adapted from a wide range of international literature. Find the full schedule below. Read more about each film, including the cast and partners, here.  
"Films on the Green is one of the most anticipated free public events of the year, and we are beyond delighted to bring it back with such diverse programming and partners across four different cities," said Gaëtan Bruel, Cultural Counselor of the French Embassy in the US and Director of Villa Albertine. "In France one in five films is a literary adaptation, so this year's New York City Films on the Green selection is truly the best of the best. Whether or not you've read the original, each film is an entertaining and thought-provoking approach to the challenge of adaptation." 
Villa Albertine, FACE Foundation and NYC Parks would like to thank Films on the Green's 2022 official sponsors: BNP Paribas, TV5 MONDE, and JCDecaux. 
Explore the full program at villa-albertine.org/events/FilmsontheGreen2022.Follow Films on the Green on Facebook, Twitter, Instagram, and TikTok | #FilmsOnTheGreen 
FILMS & DESCRIPTIONS 
All films are free and open to the public, no registration required. Screenings begin at sunset. 
June 3, Central Park   
LES CHOSES DE LA VIE directed by Claude Sautet 
1970 | Drama-Romance | 1h29 | France-Italy-Switzerland, courtesy of Rialto Pictures 
Based on the novel Les Choses de la vie by Paul Guimard (1967) 
In French with English subtitles  
Based on the acclaimed novel by Paul Guimard, Les Choses de la vie begins in the aftermath of a violent car crash along a rural motorway. As the man, Pierre, lies in a semi-conscious stupor, his life flashes before his eyes—specifically, his complex entanglement with two quite different women: his dutiful, long-suffering wife and his adoring, free-spirited lover. 
June 10, Washington Square Park   
THE SUMMIT OF THE GODS directed by Patrick Imbert 
2021 | Animation | 1h34 | France-Luxembourg, courtesy of Netflix 
Based on the manga series Kamigami no Itadaki, written and illustrated by Jiro Taniguchi (2000-2003), which was itself based on Baku Yumemakura's novel by the same name 
In French with English subtitles 
Were George Mallory and his companion Andrew Irvine the first men to scale Everest on June 8th, 1924? Only the little Kodak VPK camera they took with them might reveal the truth. In Kathmandu, 70 years later, a young Japanese reporter named Fukamachi recognizes the camera in the hands of the mysterious Habu Jôji, an outcast climber believed missing for years. Fukamachi enters a world of obsessive mountaineers hungry for impossible conquests on a journey that leads him, step by step, towards the summit of the gods. 
June 17, Washington Square Park   
BAND OF OUTSIDERS directed by Jean-Luc Godard  
1964 | Crime Drama | 1h37 | France, courtesy of Rialto Pictures 
Based on the novel Fools' Gold by Dolores Hitchens (1958)  
In French with English subtitles 
Franz and Arthur don't have money, jobs, or prospects, but they do have a black convertible and a shared romantic interest in Odile. When Odile lets slip that a stash of cash is ineptly hidden in the isolated villa where she lives, the men hatch a plan to take it for themselves. 
June 24, Transmitter Park, Brooklyn  
LE CAPITAN directed by André Hunebelle 
1960 | Action-Adventure | 1h41 | France-Italy 
Based on the novel Le Capitan by Michel Zévaco (1909) 
In French with English subtitles  
France, 1616. King Louis XIII is 15 and his mother, Marie of Medicis, regent of the kingdom since the death of Henri IV, entrusts power to Concino Concini, a deceitful and ambitious man. After the assassination of his friend by Concini, noble swordsman Francois de Capestan, known as "Le Capitan," goes to the young sovereign to warn him of the multiple betrayals that threaten the King's Court.  
July 1, Tompkins Square Park  
TOUCHEZ PAS AU GRISBI directed by Jacques Becker 
1954 | Drama-Crime | 1h34 | France, courtesy of Rialto Pictures 
Based on the novel Touchez pas au grisbi ! by Albert Simonin (1953) 
In French with English subtitles  
After pulling off their "retirement job," 50 million in gold bars, aging criminals Max and Henri think they can give up the game. But when Henri's girlfriend tells the drug dealer Angelo about the loot, violence erupts. Angelo kidnaps the old crook and asks Max for the "grisbi" as ransom…  
July 8, Seward Park  
BALZAC AND THE LITTLE CHINESE SEAMSTRESS directed by Dai Sijie  
2002 | Drama-Romance | 1h50 | France-China 
Based on the novel Balzac et la petite tailleuse chinoise by the director himself (2000)  
In Mandarin with English subtitles  
In 1971 China, in the lingering grip of the cultural revolution, two university students are sent to a remote mountain village for re-education to purge them of their classical western-oriented education. Amid the backbreaking work and stifling ignorance of the community, the two boys find that music, and the local tailor's seamstress granddaughter are the only pleasant things in their miserable life. After discovering a secret cache of forbidden books, they set about teaching her things she had never imagined. 
July 13, J. Hood Wright Park  
FEVER MOUNTS AT EL PAO directed by Luis Buñuel  
1959 | Drama | 1h37 | France-Mexico, courtesy of Oscar Arce and the Luis Buñuel Film Institute 
Based on the novel La fièvre monte à El Pao by Henri Castillou (1959) 
In French with English subtitles  
When the governor of a prison on the remote Caribbean Island Ojeda is assassinated, his secretary, Ramón Vasquez, assumes the role of acting governor until a replacement can be appointed. Vasquez, an idealist, exploits this opportunity to improve the lot of the prisoners, and to start an affair with the former governor's widow… 
July 15, Seward Park  
THE CLASS directed by Laurent Cantet  
2008 | Drama | PG-13 | 2h08 | France 
Based on the novel Entre les murs by François Bégaudeau (2006) 
In French with English subtitles 
François and his fellow teachers prepare for a new year at a high school in Paris. Armed with the best intentions, they brace themselves to not let discouragement and difficulties in the classroom stop them from trying to give the best education to their students. Neither stuffy nor severe, François' extravagant frankness often takes the students by surprise. But his classroom ethics and his resolve are put to the test when his students begin to challenge his methods… 
July 22, Riverside Park, Pier I  
MANDABI directed by Ousmane Sembène  
1968 | Drama | 1h31 | Senegal-France 
Based on the novel Le Mandat by the director himself (1965) 
In Wolof and French with English subtitles  
After jobless Ibrahima Dieng receives a money order for 25,000 francs from a nephew who works in Paris, news of his windfall quickly spreads among his neighbors, who flock to him for loans while he finds his attempts to cash the order stymied in a maze of bureaucracy, and new troubles rain down on his head. 
July 29, Riverside Park, Pier I  
DELICACY directed by David Foenkinos and Stéphane Foenkinos  
2012 | Comedy-Romance | 1h48 | France 
Based on the novel La Délicatesse by David Foenkinos (2009) 
In French with English subtitles  
Nathalie is a beautiful, happy, and successful Parisian business executive who finds herself suddenly widowed after a three-year marriage to her soul mate. To cope with her loss, she buries herself and her emotions in her work to the dismay of her friends and family. One day, inexplicably, her zest for life and love is rekindled by a most unlikely source, her unexceptional, gauche, and average looking office subordinate, Markus.   
September 8, Columbia University  
THE VELVET QUEEN directed by Marie Amiguet and Vincent Munier 
2021 | Documentary | 1h32 | France 
Based on the novel La Panthère des neiges by Sylvain Tesson (2019)  
In French with English subtitles 
In the heart of the Tibetan highlands, multi-award-winning nature photographer Vincent Munier guides writer Sylvain Tesson on his quest to document the infamously elusive snow leopard. Munier introduces Tesson to the subtle art of waiting from a blind spot, tracking animals, and finding the patience to catch sight of the beasts. Through their journey, the two men ponder humankind's place amongst the magnificent creatures and glorious landscapes they encounter along the way. 
September 9, McGolrick Park, Brooklyn  
ELEANOR'S SECRET directed by Dominique Monféry 
2009 | Animation | 1h20 | France 
Based on a story by Anik Leray (released as a picture book in 2009) 
Dubbed in English 
Nat has fond memories of his eccentric Aunt Eleanor reading to him from her enormous collection of storybooks. But he is frustrated by his inability to read the books himself. He is less than thrilled when he learns that his aunt has left him the keys to her attic library as a gift. Yet, just as Nat's parents are selling the collection to an antique dealer, he discovers that the library is magical, and all the famous characters come to life!  
To ensure the safety and wellbeing of all employees, volunteers, and attendees, in-person screenings will abide by all state and local regulations. Do not attend if you have experienced COVID-19 symptoms or tested positive for COVID-19.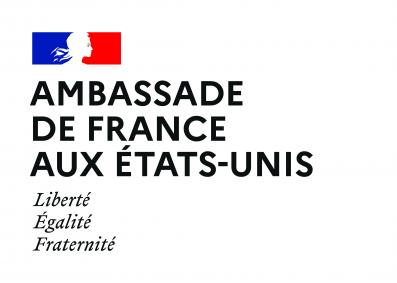 Cultural Services of the French Embassy
The Cultural Services of the French Embassy, alongside Villa Albertine, promotes the best of French arts, literature, cinema, digital innovation, language, and higher education across the US. Based in New York City, Washington D.C., and eight other cities across the country, the Cultural Services brings artists, authors, intellectuals, and innovators to cities nationwide. It also builds partnerships between French and American artists, institutions and universities on both sides of the Atlantic. In New York, through its bookshop Albertine, it fosters French-American exchange around literature and the arts.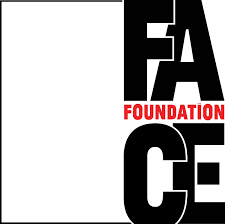 FACE Foundation is an American nonprofit organization dedicated to supporting French-American relations through innovative cultural and educational projects. In partnership with the Cultural Services of the French Embassy in the United States, FACE Foundation promotes artistic, literary, and educational exchange and collaboration between creative professionals from both countries. With additional corporate, foundation, and individual support, FACE Foundation administers grant programs in the performing and visual arts, cinema, translation, and secondary and higher education, while providing financial sponsorship to French-American festivals and other cultural initiatives. FACE Foundation focuses on new and recent work of living artists and the promotion of bilingualism and the French language.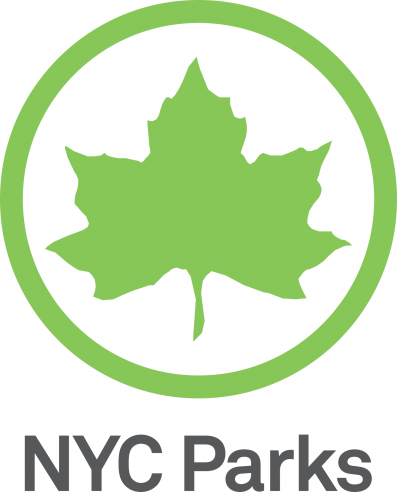 NYC Parks is the steward of approximately 30,000 acres of land — 14 percent of New York City — including more than 5,000 individual properties ranging from Coney Island Beach and Central Park to community gardens and Greenstreets. We operate more than 800 athletic fields and nearly 1,000 playgrounds, 550 tennis courts, 65 public pools, 51 recreational facilities, 15 nature centers, 14 golf courses, and 14 miles of beaches. We care for 1,200 monuments and 23 historic house museums. We look after 650,000 street trees, and two million more in parks. We are New York City's principal providers of recreational and athletic facilities and programs. We are home to free concerts, world-class sports events, and cultural festivals. 
Sign up to receive exclusive news and updates