Films on the Green announces summer 2023 program, fêtes 15 years of free French film in NYC parks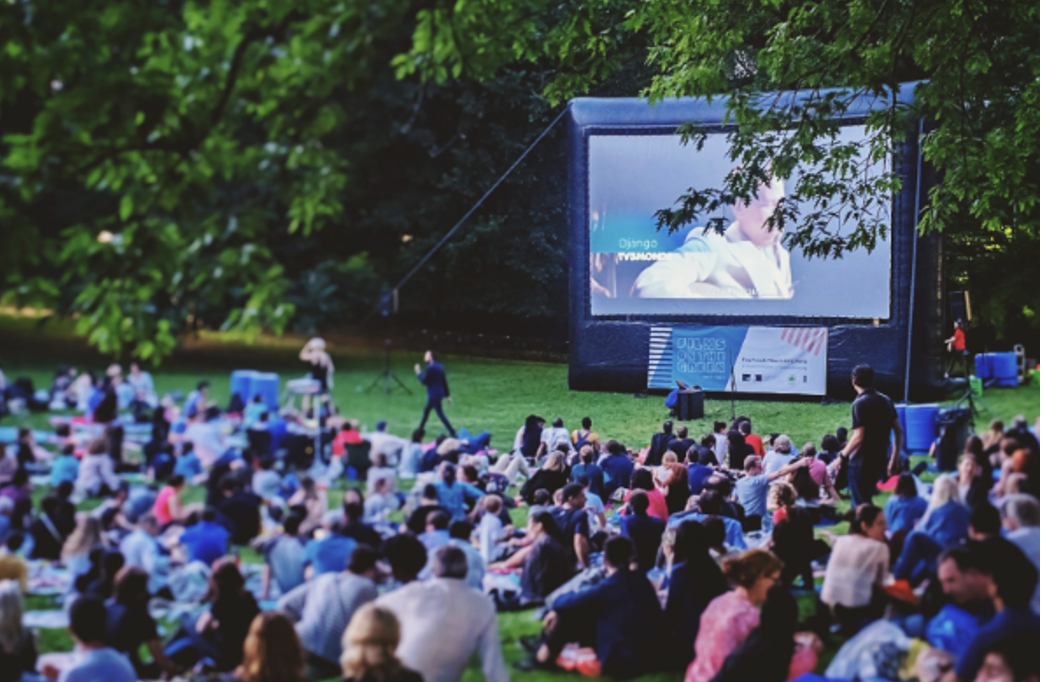 Curated around the theme of 'Dance in Film', the lineup includes beloved classics, award-winning new releases, and diverse co-productions from Morocco, Argentina, Cape Verde, and more.
June 2 – September 8
New York, May 2, 2023 – Pull out the lawn chair and put on your dancing shoes: Villa Albertine and NYC Parks today announced the 2023 program for Films on the Green, the annual outdoor French film festival produced in partnership with FACE Foundation.  
Running June 2 to September 8, the free festival will show 12 features that celebrate the beauty, rhythm, and emotion of dance on the big screen. Audiences will experience a variety of styles and settings, from the dazzling quadrille of French Cancan to the passionate flamenco of La Femme et le Pantin to the energetic hip hop of Casablanca Beats. 
Alongside such classics as Jacques Demy's The Young Girls of Rochefort, Films on the Green 2023 also presents a record number of new releases (Neneh Superstar, Three Nights a Week, Casablanca Beats, Dancing the Twist in Bamako) and international co-productions (The Tango Lesson, Heartbreaker, Nha Fala, Leap!, and more). These selections boost access to a wide range of directorial voices and subject matter. Find the full schedule below, and read more about each film, including the cast and partners, here.   
Summer 2023 marks the 15th anniversary of Films on the Green. What started in 2008 as a small series in local community gardens has blossomed into a beloved summer tradition, hotly anticipated by film buffs and casual viewers alike. This summer the festival also returns to Washington, DC (May – July), Chicago (June 20 – July 5), and Boston (early September) each produced by Villa Albertine on the theme of 'Dance in Film.' 
"Films on the Green combines movies and parks, both summer favorites for New Yorkers," said NYC Parks Commissioner Sue Donoghue. "Thank you Villa Albertine for putting on this free festival for the fifteenth year, and I encourage New Yorkers to get outside and enjoy these dance-themed films this summer." 
Films on the Green 2023 is also part of the Albertine Dance Season, a year-long celebration of the art of dance organized by Villa Albertine. In addition to the film festival, the season includes multi-city tours by French, African, and Caribbean companies, artistic residencies for choreographers, and a culminating dance-themed symposium featuring global leaders in the field.  
"If Films on the Green has been so successful for 15 years, it's because of our fantastic partnership with NYC Parks, and because audiences have truly connected with the stories and ideas that the festival puts front and center. That kind of cross-cultural connection never gets old, and it inspires us every year," said Gaëtan Bruel, Cultural Counselor of the French Embassy in the US and Director of Villa Albertine. "This summer, we can't wait to explore the vibrancy and diversity of dance as a kind of universal language, linking audiences in France, New York City, and well beyond." 
Villa Albertine, FACE Foundation and NYC Parks would like to thank Films on the Green's 2023 official sponsors: BNP Paribas, JCDecaux, and TV5 Monde. Albertine Dance Season is made possible thanks to the generous support of Ardian. 
Explore the full program at villa-albertine.org/events/FilmsontheGreen2023. Follow Films on the Green on Facebook, Twitter, Instagram, and TikTok | #FilmsOnTheGreen 
FILMS ON THE GREEN 2023 LINEUP 
All films are free and open to the public, no registration required. Screenings begin at sunset. 
June 2, Central Park, Cedar Hill (79th St & Fifth Ave)  
THE YOUNG GIRLS OF ROCHEFORT (Les Demoiselles de Rochefort) directed by Jacques Demy 
1967 | Comedy-Musical | 2h06 | PG | France 
With Catherine Deneuve, Françoise Dorléac, Gene Kelly, Michel Piccoli, George Chakiris, Grover Dale 
In French with English subtitles  
In the picturesque port town of Rochefort, the spirited Garnier twins, Delphine and Solange, share a strong bond and similar aspirations, despite their contrasting looks. Delphine, the celestial blonde, is a ballet teacher and dancer, while Solange, the fiery redhead, is a singer and composer. Together, they light up the town, imparting music and dance lessons with dreams of finding true love and pursuing their passions in the magical city of Paris. 
— 
June 9, Washington Square Park   
THE TANGO LESSON (La Leçon de tango) directed by Sally Potter 
1997 | Drama | 1h40 | PG | United Kingdom-France-Argentina-Germany-Netherlands-USA 
With Sally Potter, Pablo Verón, Carlos Copello, Carolina Lotti 
In French, Spanish, and English with English subtitles 
Dissatisfied with her latest Hollywood screenplay, filmmaker Sally finds solace in tango lessons with Pablo, an Argentinean dancer living in Paris. As their relationship deepens, they strike a deal: if he teaches her to tango, she will make him a movie star. As they work together to make a movie in Buenos Aires, they confront the complexities of their love and conflicting desires. 
— 
June 16, Washington Square Park   
HEARTBREAKER (L'Arnacœur) directed by Pascal Chaumeil  
2010 | Comedy-Romance | 1h45 | France-Monaco-USA 
With Vanessa Paradis, Romain Duris, Andrew Lincoln 
In French with English subtitles 
Alex is a professional heartbreaker, but when he is hired to break the engagement between heiress Juliette and the man of her dreams, he finds himself facing his toughest challenge yet. With only ten days to succeed, Alex must use all his skills to accomplish his assignment, even if it means stepping outside his comfort zone. Inspired by the iconic film "Dirty Dancing," he learns to dance like Patrick Swayze and uses all his charms and wit to break down Juliette's defense and win her heart.  
— 
June 23, Transmitter Park, Greenpoint (Brooklyn) 
LA FEMME ET LE PANTIN directed by Julien Duvivier 
1959 | Drama | 1h38 | France-Italy 
With Brigitte Bardot, António Vilar, Michel Roux, Darío Moreno 
In French and Spanish with English subtitles  
At the traditional Seville feria, Eva dances the fandango and captures the attention of the wealthy and powerful Matteo Diaz, a bull breeder who finds it difficult to resist her charms. As their passions intertwine, Eva toys with Matteo's affections, challenging his self-esteem and leading him on a quest to win her heart. 
— 
June 30, Tompkins Square Park  
THREE NIGHTS A WEEK (Trois nuits par semaine) directed by Florent Gouëlou 
2022 | Drama | 1h43 | France 
With Pablo Pauly, Romain Eck, Hafsia Herzi 
In French with English subtitles  
Baptiste's world is turned upside down when he meets the enigmatic drag queen, Cookie Kunty, and falls headfirst into the dazzling and vibrant world of drag. Initially drawn in by a photography project, he finds himself completely immersed in this new Parisian scene, leading to a passionate and tumultuous relationship with Quentin, the man behind the captivating persona. 
— 
July 7, Seward Park  
CASABLANCA BEATS (Haut et fort) directed by Nabil Ayouch 
2021 | Drama | 1h41 | France-Morocco 
With Anas Basbousi, Ismail Adouab, Nouhaila Arif, Zineb Boujemaa 
In Arabic with English subtitles  
Anas, a former rapper, is hired to teach hip hop at a cultural center in an underprivileged neighborhood of Casablanca. Amidst the challenges of restrictive traditions and issues of identity, religion, and politics, Anas manages to inspire his students, fostering unity and self-expression through the transformative power of hip hop culture. 
— 
July 12, J. Hood Wright Park (West 173th St) 
NENEH SUPERSTAR directed by Ramzi Ben Sliman 
2022 | Comedy-Drama | 1h35 | France 
With Oumy Bruni Garrel, Aïssa Maïga, Maiwenn, Steve Tientcheu 
In French with English subtitles  
At just twelve years old, Neneh is destined to dance and earns a coveted spot at the prestigious Paris Opera Ballet School. Fueled by passion and determination, she must work twice as hard to overcome her challenging circumstances and earn the approval of the school's director, Marianne Belage. Guarding a secret that connects her to Neneh, Marianne is put in a difficult position and becomes an unwavering protector of the school's long-held traditions, leading Neneh to question whether she must choose between her dreams and her identity. 
— 
July 14, Seward Park  
FRENCH CANCAN directed by Jean Renoir 
1955 | Drama-Musical | 1h45 | France-Italy 
With Jean Gabin, Françoise Arnoul, María Félix 
In French with English subtitles 
Set in the vibrant Belle Epoque, live entertainment entrepreneur Henri Danglard undertakes the renovation of a historic Parisian cabaret, the Moulin Rouge. Betting on the revival of the cancan dance, he turns young washerwoman Nini into a star dancer. Along the way, Danglard confronts the jealousy of his lover Lola, the fickleness of his sponsors, and the fierce competition of the Montmartre scene. 
— 
July 21, Riverside Park, Pier I  
POLINA (Polina, danser sa vie) directed by Valérie Müller & Angelin Preljocaj 
2016 | Drama | 1h48 | France 
With Anastasia Shevtsova, Juliette Binoche, Niels Schneider, Jérémie Bélingard 
In French and Russian with English subtitles  
As a promising classical ballet dancer, Polina is on the verge of joining the prestigious Bolshoi Ballet when she discovers contemporary dance, a revelation that upends her plans. Choosing a new path, she leaves Russia to move to France. Under the guidance of renowned choreographer Liria Elsaj, Polina grapples with finding her artistic voice and forging a new life in the world of dance. 
— 
 July 28, Riverside Park, Pier I  
NHA FALA (My Voice) directed by Flora Gomes 
2002 | Comedy-Musical | 1h50 | Portugal-France-Luxembourg-Cape Verde, courtesy of Institut français 
With Fatou N'Diaye, Jean-Christophe Dollé, Angelo Torres, Naka Ramiro 
In Kabuverdianu and French with English subtitles  
In Cabo Verde, singing and dancing is at the heart of social life, but young Vita is forbidden to sing due to an ancestral family curse. During her time in Paris, she meets Pierre, a musician who uncovers her beautiful voice and persuades her to record a song. Terrified of the consequences, Vita returns home to confront her fears and face tradition. 
— 
September 6, Columbia University  
DANCING THE TWIST IN BAMAKO (Twist à Bamako) directed by Robert Guédiguian 
2021 | Drama | 2h09 | France-Senegal-Canada 
With Stéphane Bak, Alicia Da Luz Gomes, Saabo Balde, Bakary Diombera 
In French with English subtitles 
In 1960s Mali, the youth of Bamako embrace the twist dance and rock and roll imported from the West as they dream of political change. Amidst this atmosphere of hope, young socialist Samba encounters the spirited Lara during a political mission to the bush. As their love story unfolds, they face the challenges of revolution and strive to achieve their dreams for a brighter future. 
— 
September 8, McGolrick Park, Brooklyn  
LEAP! (Ballerina) directed by Eric Summer & Eric Warin 
2016 | Animation-Adventure | 1h29 | PG | France-Canada 
In French with English subtitles 
Félicie, a spirited orphan from Brittany, yearns to dance her way to stardom at the prestigious Paris Opera, and with her inventive friend Victor, they hatch a daring plan to escape their orphanage and head for Paris. In the bustling and vibrant city, with the Eiffel Tower rising in the distance, Félicie discovers the transformative power of dance, and with determination and resilience, she learns to overcome the odds and pursue her passion. 
To ensure the safety and wellbeing of all employees, volunteers, and attendees, in-person screenings will abide by all state and local regulations. Do not attend if you have experienced COVID-19 symptoms or tested positive for COVID-19.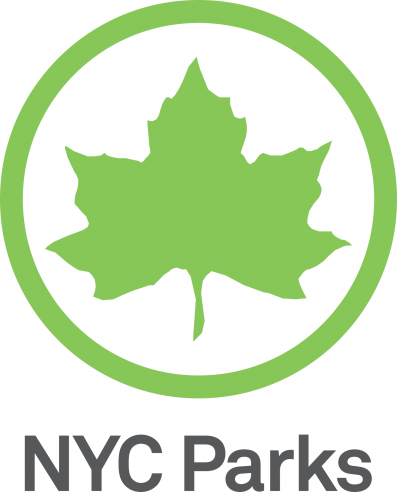 NYC Parks is the steward of approximately 30,000 acres of land — 14 percent of New York City — including more than 5,000 individual properties ranging from Coney Island Beach and Central Park to community gardens and Greenstreets. We operate more than 800 athletic fields and nearly 1,000 playgrounds, 550 tennis courts, 65 public pools, 51 recreational facilities, 15 nature centers, 14 golf courses, and 14 miles of beaches. We care for 1,200 monuments and 23 historic house museums. We look after 650,000 street trees, and two million more in parks. We are New York City's principal providers of recreational and athletic facilities and programs. We are home to free concerts, world-class sports events, and cultural festivals.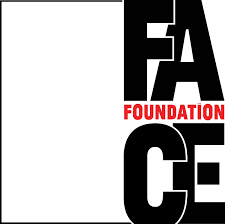 FACE Foundation is an American nonprofit organization dedicated to supporting French-American relations through innovative cultural and educational projects. In partnership with the Cultural Services of the French Embassy in the United States, FACE Foundation promotes artistic, literary, and educational exchange and collaboration between creative professionals from both countries. With additional corporate, foundation, and individual support, FACE Foundation administers grant programs in the performing and visual arts, cinema, translation, and secondary and higher education, while providing financial sponsorship to French-American festivals and other cultural initiatives. FACE Foundation focuses on new and recent work of living artists and the promotion of bilingualism and the French language.  
Sign up to receive exclusive news and updates