Julien Creuzet, alongside his Galleries High Art and Andrew Kreps, awarded 2022 Etant donnés Prize at Art Basel Miami Beach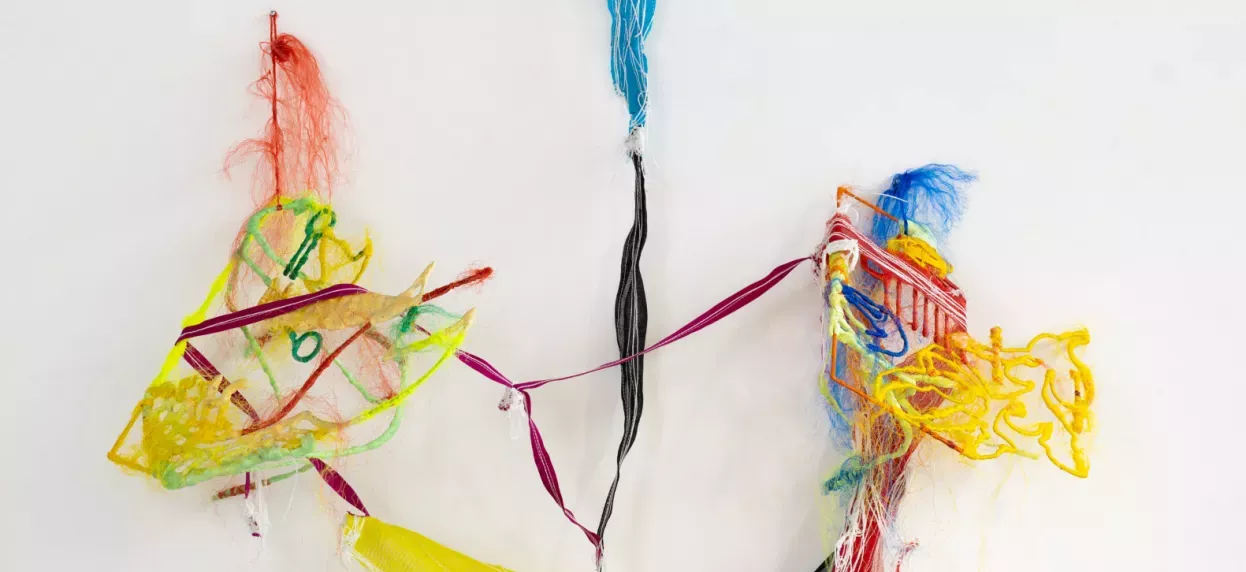 The $20,000 prize, organized by Villa Albertine and the French Professional Committee of Art Galleries (CPGA), recognizes a work of great significance by a contemporary France-based artist.
Miami Beach, November 29, 2022 — In a ceremony this evening at the Miami Beach Botanical Garden, Julien Creuzet and his galleries Andrew Kreps and High Art were named the 2022 winners of the Etant donnés Prize. Co-organized by Villa Albertine and the French Professional Committee of Art Galleries (CPGA), the prize ($10.000 for the artist, $5000 for each gallery) supports excellence in contemporary creation and fosters international visibility for the French art scene.
"Drawing attention to pressing ecological crises from the perspective of the French-speaking Caribbean diaspora, Julien Creuzet's works feels particularly relevant in the context of South Florida. His poetic sculptures composed of found materials, including flotsam and jetsam, employ an abstract language to profound impact," noted the jury, which is pleased to recognize both the artist's French and American galleries for this inaugural iteration of the Étant donnés Prize at Art Basel Miami Beach. 
Julien Creuzet (b. 1986) is a French-Caribbean artist who lives and works in Paris. Resisting a finite narrative, and remaining open-ended, Creuzet's sculptures are embedded with the anxieties of impending climate crises, the question of emancipation, and a desire for Black affirmation.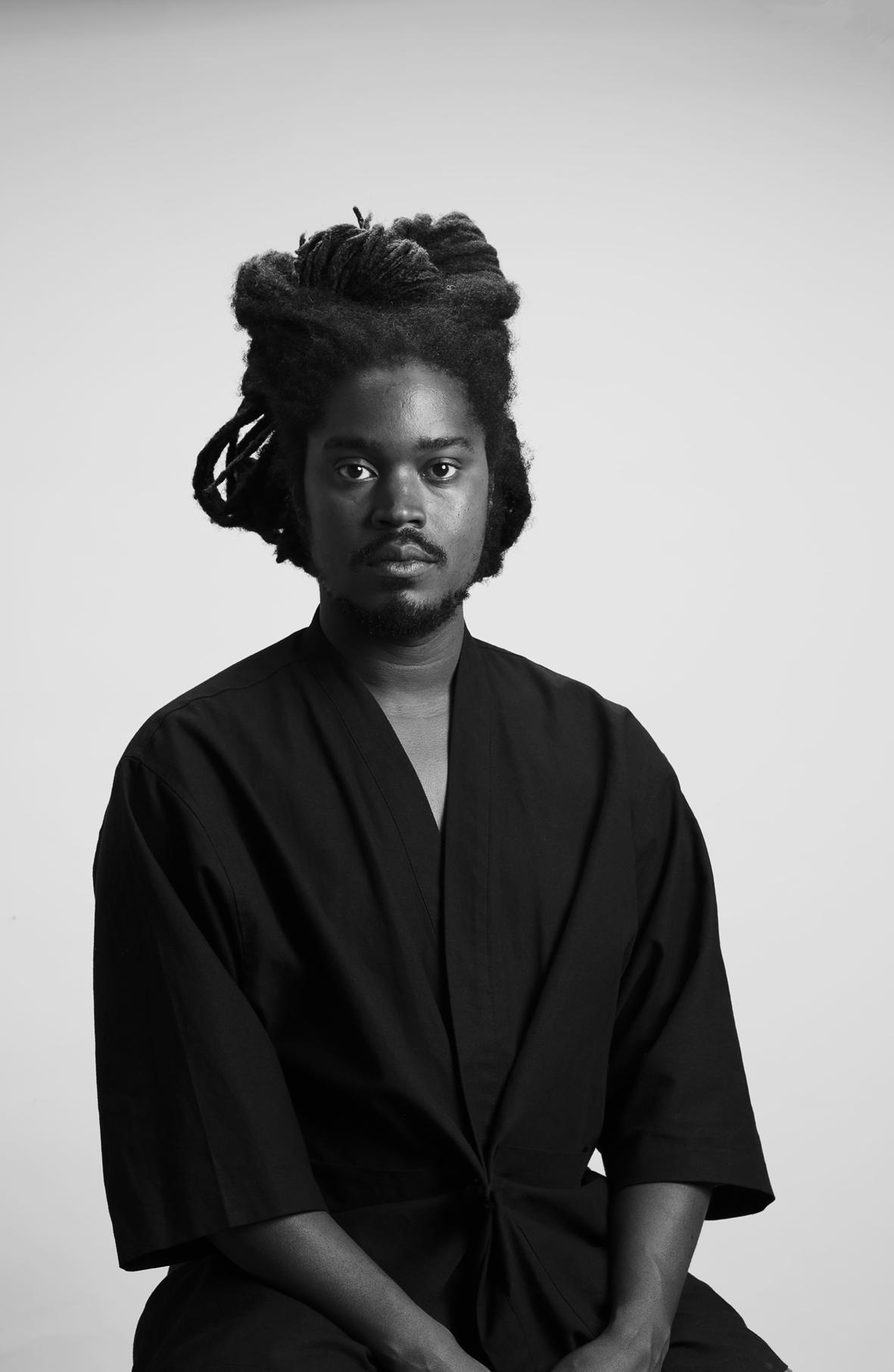 Julien Creuzet is represented at Art Basel Miami by two galleries:
Andrew Kreps Gallery was founded in New York in 1996. Widening its original focus on emerging American artists, the program shortly thereafter expanded to include international artists, many of whom had their first exhibitions in the United States or New York at the gallery.
High Art was born in 2013 from a desire to bring together distinct perspectives that are significant to current paradigms in contemporary art. Since its inception, High Art has functioned to provide an economic and logistic framework for artists by reexamining established modes of art commerce while attempting to account for an expanding field of art.
He is also represented in the US by the Chicago-based gallery Document Space.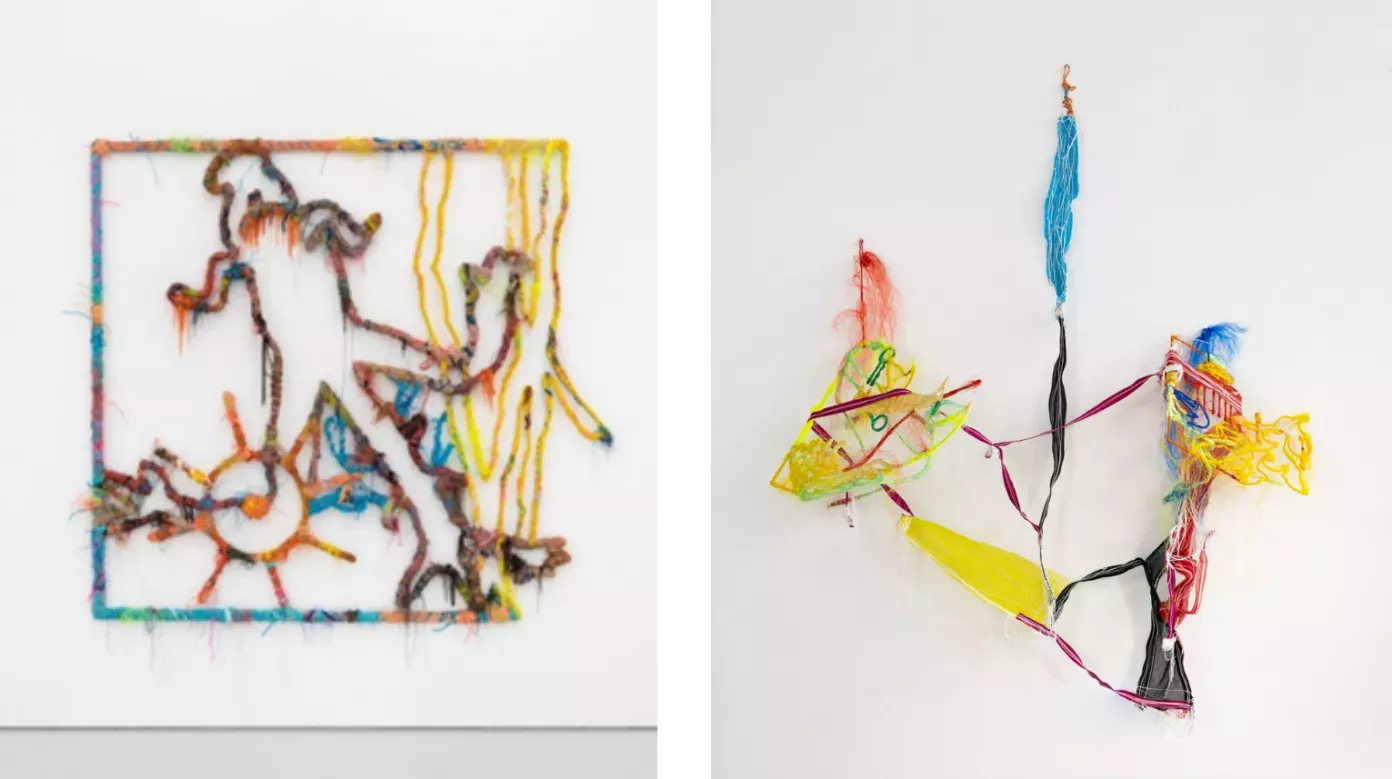 The selection was made by a jury of major French and American collectors and institutional directors: Paula Aisemberg, Artistic director of the Emerige Group & president of Trampoline; Leon Amitai, collector; Cathleen Chaffee, chief curator of the Buffalo Art AKG Museum; Stéphanie Seidel, curator at the Institute of Contemporary Art in Miami; and Catherine Petitgas, art historian, philanthropist and collector.
Sixteen artists represented by 14 galleries were considered through an open call for proposals. Any gallery presenting at least one work from a French or France-based artist at Art Basel Miami Beach was welcome to apply.
Julien Creuzet said, "It is an honor for me that my practice is considered. That these constellation forms can contribute to the imagination by summoning links of bridges between a multitude of presents and a multitude of past. Receiving an award in Miami is important: this geography is a crossroads of history. I'm thinking of all the men and women artists of Afro-diaspora culture, I'm thinking of the French Caribbean scene which for a very long time lacked light. Receiving an award is for me the opportunity to recall the presence of this population which for too long has been marginalized. Obviously, this sum will allow me to continue to develop my work. Thank you very much for this attention and support." 
The Etant donnés Prize is named after the Etant donnés Fund, which since 1994 has awarded over $3.3 million in support of 350+ projects, 30 curators, and hundreds of art institutions across the US and France. The internationally renowned Fund is managed by Villa Albertine and the FACE Foundation, in partnership with the French Embassy in the United States, with the support of the Ministry of Culture, the French Institute, the Ford Foundation, the Helen Frankenthaler Foundation, CHANEL and ADAGP.
"It is such a joy to bring the Etant donnés Prize to Art Basel Miami Beach," said Gaëtan Bruel, Director of Villa Albertine. "Our sincerest congratulations to Julien Creuzet and his galleries Andrew Kreps and High Art, one French, one American, both working hard to boost Julien's recognition here in the States. Given Villa Albertine's goal of fostering new French and American cultural dialogues, it is particularly meaningful to honor an artist whose work embraces and confronts issues that are so critical to both societies."
"We're very happy that the CPGA and Villa Albertine were able to relaunch the Etant donnés Prize at Art Basel Miami Beach. It's an impactful moment for the visibility of French artists, and a promising sign for the growing influence of the French scene internationally," said Marion Papillon, President of the French Professional Committee of Art Galleries.
The first Etant donnés Prize, awarded in 2019 at the Armory Show, went to Kapwani Kiwanga, represented by Galerie Jérome Poggi. After a two-year hiatus during the worst of the pandemic, Villa Albertine and the CPGA are proud to bring the second annual prize to Art Basel Miami Beach.

Comité Professionnel des Galeries d'Art (CPGA)
Since 1947, the Comité Professionnel des Galeries d'Art (CPGA) represents galleries in France and defends their interests with politicians, institutional representatives and administrative authorities. It takes part in the elaboration of art market regulations and contributes to cultural policies favouring the development of the whole sector. The Comité informs and advises its 320 member galleries, from antique dealers to contemporary art galleries, on the specifics of their status and obligations, accompanying them on technical matters. For several years, the CPGA has been involved in major cultural events in order to build a better visibility of art galleries, true partners of artistic creation. It also works to develop the French art scene internationally.
Sign up to receive exclusive news and updates