Albertine Cinémathèque announces 2022-2023 Season and Opens Applications for Annual Festival Grant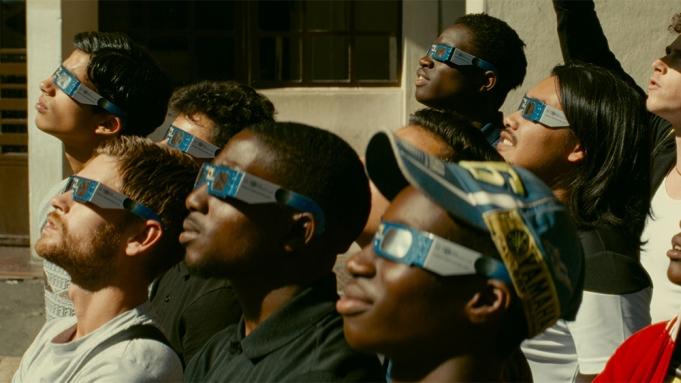 The program, which makes French films accessible to students at US colleges and universities, enters its second season with a diverse list of films for on-campus festivals, plus two virtual film series for in-class discussions. 
New York, May 10, 2022 – Villa Albertine today announced the 2022-2023 season of Albertine Cinémathèque, and opened applications for its annual on-campus Festival Grant. Albertine Cinémathèque is a program of Villa Albertine and FACE Foundation, with the support of the CNC and Fonds Culturel Franco-Américain. 
Designed to expand access to French cinema and support film programming at American colleges and universities, the annual film selection is available to Albertine Cinémathèque members for virtual screenings or at on-campus festivals. Membership is free for US higher education faculty. In addition to screening the selected films, the 400+ members across the country can invite filmmakers for post-screening discussions, and apply for the Albertine Cinémathèque Festival Grant, which provides support mounting their on-campus festival. 
The call for applications for the Festival Grant is open now through June 10. Grantees will be selected by a committee of university faculty. In the 2021-2022 academic year, 35 French film festivals received grants of $2,200. Apply here 
Find the full 2022/2023 program below, and explore in more detail here. 
Albertine Cinémathèque 2022-2023 Committee Picks: 
Albertine Cinémathèque members can screen these contemporary and classic films at on-campus festivals. Handpicked by renowned professional programmers and film critics Florence Almozini (Film at Lincoln Center), Dephine Selles-Alvarez (FIAF), Harris Dew (IFC Center) and Nicholas Elliott (Independent Film Critic), the selection highlights the multiplicity of vision and style that characterizes French cinema today. 
CONTEMPORARY FILMS released in the US in 2021/2022: 
Ahed's knee (Le genou d'Ahed) by Nadav Lapid (Kino Lorber) 
Aline by Valérie Lemercier (Roadside Attractions) 
Benedetta by Paul Verhoeven (IFC Films) 
Bergman Island by Mia Hansen-Løve (IFC Films) 
France by Bruno Dumont (Kino Lorber) 
Gagarine by Fanny Liatard & Jérémy Trouilh (Cohen Media Group) 
Gallantes Indies (Les Indes Gallantes) by Philippe Béziat (Distrib Films US) 
Happening (L'Evénement) by Audrey Diwan (IFC Films) 
Josep by Aurel (Distrib Films US) 
Lingui, the Sacred Bonds (Lingui, Les liens sacrés) by Mahamat-Saleh Haroun (MUBI) 
Lost Illusions (Les Illusions Perdues) by Xavier Giannoli (Music Box Films) 
The Monopoly of Violence (Un pays qui se tient sage) by David Dufresne (Big World Pictures) 
A Night of knowing nothing (Toute une nuit sans savoir) by Payal Kapadia (The Cinema Guild) 
A Tale of Love and Desire (Une histoire d'amour et de désir) by Leyla Bouzid (Distrib Films US) 
The Velvet queen (La Panthère des neiges) by Marie Amiguet & Vincent Munier (Oscilloscope Films) 
We (Nous) by Alice Diop (MUBI) 
CLASSIC FILMS: 
Last year at Marienbad (L'année dernière à Marienbad) (1961) by Alain Resnais (Rialto Pictures) 
Mr Klein (Monsieur Klein) (1976) by Joseph Losey (Rialto Pictures) 
The Red Circle (Le cercle rouge) (1970) by Jean-Pierre Melville (Rialto Pictures) 
The Antoine Doinel films by François Truffaut (4 feature films + 1 short) (Janus Films): 
400 Blows (Les 400 coups) (1959) 
Stolen Kisses (Baisers Volés) (1968) 
Bed and Board (Domicile Conjugal) (1970) 
Love on the Run (L'Amour en fuite) (1979) 
Antoine and Colette (From the short film collection: L'amour à 20 ans) (1962) 
 
Albertine Cinémathèque Film Series 22/23: 
The Film Series presents films exploring a different theme each semester, allowing Albertine Cinémathèque members to build discussion of the features into their curricula and encouraging students to dive deeper into key issues, using films as an inspiring educational tool. Through Albertine Cinémathèque, students also have the opportunity to reflect and exchange with various filmmakers virtually or in-person. 
All films will be made available to members and their students on FestivalScope. Full lineup will be announced soon. 
Fall Film Series: Solidarity and Resilience in French Cinema 
This Film Series explores the works of a younger generation of filmmakers such as Fanny Liatard, Jérémy Trouilh, and Alice Diop, whose work follows the inhabitants of French urban peripheries, and the ways that they draw strength and resilience through solidarity. 
Spring Film Series: Women's Voices in Francophone Cinema 
This Film Series explores the work of women filmmakers including Leyla Bouzid and Aïssa Maïga, and considers their rising role in spotlighting issues of race, gender, climate and more.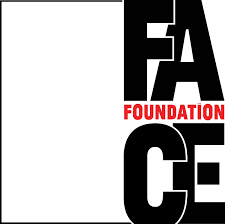 FACE Foundation is an American nonprofit organization dedicated to supporting French-American relations through innovative cultural and educational projects. In partnership with the Cultural Services of the French Embassy in the United States, FACE Foundation promotes artistic, literary, and educational exchange and collaboration between creative professionals from both countries. With additional corporate, foundation, and individual support, FACE Foundation administers grant programs in the performing and visual arts, cinema, translation, and secondary and higher education, while providing financial sponsorship to French-American festivals and other cultural initiatives. FACE Foundation focuses on new and recent work of living artists and the promotion of bilingualism and the French language.  

Centre national du cinéma et de l'image animée (CNC)
Created in 1946, the Centre national du cinéma et de l'image animée (CNC) is a public administrative organization, set up as a separate and financially independent entity which comes under the authority of the French ministry of culture and communication. Its principal missions are : support for the film, broadcast, video, video games, immersive productions and technical industries; promotion of film and television for distribution to all audiences and preservation and development of the film heritage.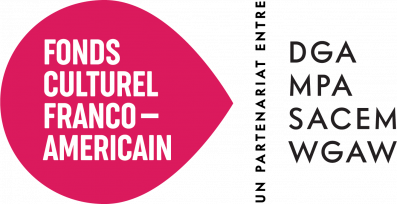 Fonds Culturel Franco-Americain
Founded in 1996, the Franco-American Cultural Fund (FACF) is a unique partnership between the SACEM (Society of Authors, Composers and Publishers of Music) in France and the Directors Guild of America (DGA), the Motion Pictures Association (MPA) & the Writers Guild of America West (WGAW) overseas. The FACF is funded by revenue from private copying in France for the purpose of promoting cultural exchange between France and the United States around a common passion for cinematographic and television creation.
Sign up to receive exclusive news and updates