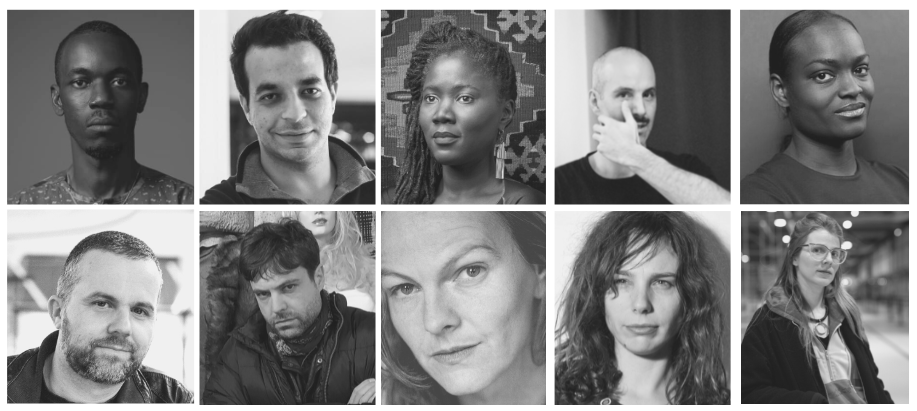 10 directors, 10 cities, 10 films in the United States.
Villa Albertine today announced the ten French filmmakers selected for its artist residency project "10 in America." These filmmakers-in-residence will each explore a different American city to create a short film, culminating in a documentary series that presents a singular portrait of the contemporary United States. A panel discussion about this project took place at Cannes Film Festival's International Village on Sunday, May 22, at 2pm.
Beginning July 22, 2022, Villa Albertine will host these filmmakers in each of its ten American hubs: Atlanta, Boston, Chicago, Houston, Los Angeles, Miami, New Orleans, New YorkW ashington, D.C., and San Francisco. The project invites them to experience a territory that is inseparable from cinema itself, and to propose a new and personal perspective on it. In this spirit each city will be explored, imagined, and finally filmed, to realize the ambition of a cinema in the present tense.  
Catherine Bizern is the anthology's artistic director. As Managing Director of the Entrevues festival from 2006 to 2012, she witnessed this new generation of filmmakers as they came into their own. She is currently the General Delegate of the Cinéma du réel festival and the Artistic Director of the Centre des écritures cinématographiques at Moulin d'Andé, where she supports the works of contemporary filmmakers. 
"10 In America" is developed and produced by Michel Klein, through his company Les Films Hatari. In 2002, Klein produced an initial anthology, "Portraits," alongside French/German channel Arte, which was shown at the Directors' Fortnight in Cannes in 2004. Since then, he has produced over fifty feature films (fiction and documentary). William Jéhannin of UFO Production will support Michel's work. Founded in 2015, UFO Production has produced documentaries that have been selected at Cannes, Berlin, and Rotterdam.  
 "10 in America" illustrates the importance of cinema within the multidisciplinary Villa Albertine. In fact, cinema is the most represented discipline in the institution's wider artist residency program, numbering more than 20 residents in the 2021-2022 season. Among these individual residents (those not participating in "10 in America") is Kaouther Ben Hania, President of Cannes' International Critics' Week, who will pursue her project in Los Angeles.  
Beginning July 2022, Villa Albertine will host the following 10 filmmakers:   
Joel Akafou in Chicago  
Joël Akafou made an early name for himself with his first two feature films, Vivre riche and Traverser, which earned the Grand Prize at Entrevues in 2020. In Chicago, where Akafou's role model Michael Jordan grew to super-stardom, the filmmaker will set out on his tail, filming African American youth and coming to terms with his own Black and African experience. 
Patric Chiha in Boston
Patric Chiha directs fiction and documentary films with a lyrical written style, notably Brothers in the night, and Si c'était l'amour, selected at Berlinale 2020. He will explore Boston through its inhabitants' relationship to their bodies. Inspired by Bostonian e.e. cummings' verse "You will (kiss me) go", he will follow queer communities and their relationships to identity, representation, sensuality, and desire. 
Aya Cissoko in New Orleans 
A former world champion boxer, Aya Cissoko just published her second book, Au nom de tous les tiens. She is now interested in exploring the medium of film. Cissoko believes that an inclusive utopia is coming, and to achieve it, recognizes the importance of knowing our history. She will travel from Paris-Belleville to New Orleans, where the violence of the past nurtures a present that is transcendent with the energy of survival. 
Alice Diop in New York  
Winner of the 2019 César for her short film Vers la tendresse, Alice Diop is first and foremost a documentarian, with her last film, NOUS, winning the Encounters Grand Prize at Berlin. In New York, she will share her experience of the city through the intersecting trajectories of two women: a Senegalese taxi driver and a Black American painter who has recently shown her work at a major New York museum. 
Hassen Ferhani in Miami  
Franco-Algerian documentary filmmaker Hassen Ferhani has made several feature films, including Dans ma tête un rond point and 143 rue du désert (Golden Leopard for Best Emerging Filmmaker, Locarno 2019). In Miami-Dade County he will walk the streets of Opa-Locka, a real city with architecture and planning torn from the pages of One Thousand and One Nights. Here, Ferhani will seek situations and subjects who enable a reactivation of this mythology in the present-day. 
Yann Gonzalez in San Francisco  
Yann Gonzalez's first feature film was selected for Cannes' International Critics' Week in 2013, and his second, Un couteau dans le cœur, was selected at Cannes in 2018. Inspired by Amos Vogel's Film as a Subversive Art and the universe of Curt Mc Dowell, Yann Gonzales will train his eye on San Francisco, the city of the avant-garde and of emancipation. 
Sophie Letourneur in Houston  
Sophie Letourneur's work is driven by an attentiveness contemporary femininity and to the extraordinary that can be found within the everyday, its absurdity and its capers, as illustrated in her feature films La vie au Ranch and Enorme. In Houston, immersed in a strange yet familiar environment, she will try to capture the city by confronting the otherness of masculinity and science. 
Valérie Massadian in Atlanta  
The one-time assistant of Nan Goldin, Valérie Massadian has directed two feature-length fiction films, each of which plays on the frontiers between documentary and fiction: Nana (Golden Leopard for Best First Feature, Locarno 2011) and Milla (Special Jury Prize, Locarno 2017). Massadian will explore Atlanta on board a van, where she will collect inhabitants' stories and dig into the nooks and crannies of the city, which envelop the entire history of the US and its antagonisms. 
Bojina Panayotova in Washington D.C.  
Bojina Panayotova is a filmmaker who loves to confront lies, secrets, and power. In Washington, D.C. she will focus on an event that look place the day after Ronald Reagan's 1980 election, the "Women's Pentagon Action". She aims to awaken the memory of this movement – a 2,000-woman protest which engulfed the Pentagon in dance and originated eco-feminism in the United States. 
Virgil Vernier in Los Angeles 
Between documentary and fiction, Virgil Vernier is a filmmaker of urban and supra-urban environments. Hi notably directed Orleans, Sofiantipolis, Les mercuriales. In Calabasas, Los Angeles, Vernier will direct a bedbug invasion in a mansion, a work that will straddle documentary and horror. 
Panel: Villa Albertine presents "10 in America" 
May 22, 2022, 2pm-3pm (Cannes)  
International Village – World Cinema Pavillion (108)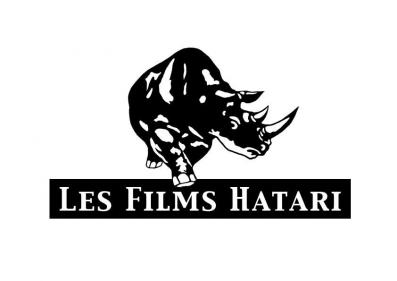 Les Films Hatari is an independent French film and television program production company founded in 2002. Its ambition is to support films that seal a committed narrative with strong cinematography, with strong potential for financing and marketing on the French, European and extra-European markets. French. Since its birth, Les films Hatari has produced around fifty films, most of which have been screened at festivals around the world.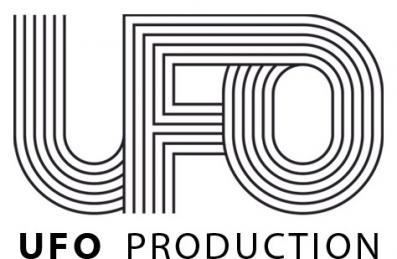 UFO International Productions LLC (UFO)
Founded by William Jéhannin in 2015, UFO Production produce mainly documentary films, selected in major international film festivals such as Cannes, Berlin and Rotterdam. William Jéhanin has also been distributing films for the last 20 years and is a member of the Board of Directors of the Academy of César representing the documentary section.
Sign up to receive exclusive news and updates