Filmmaker and aerospace engineer
October 2022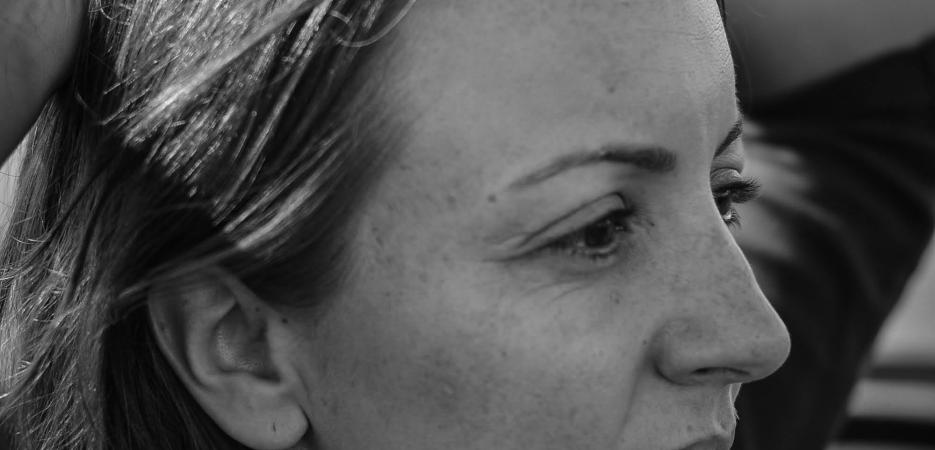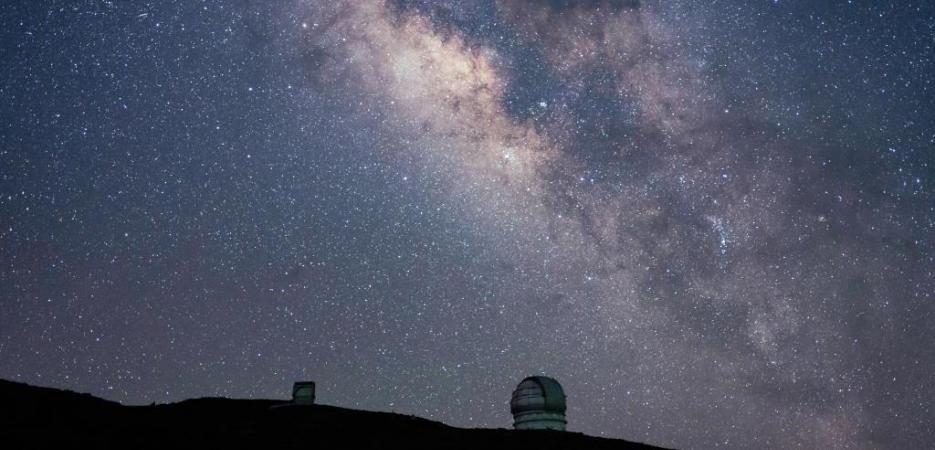 " During my time in Marfa, I would like to delve deeper into our relationship with the cosmos and how space exploration has been a paradigm shift for us. I would also like to question the way we make space exploration. "
When I was a teenager, I was given a book of photographs from the Apollo program and these images changed the way I looked at the sky. Then came the first Hubble images… and then, wanting to discover more and dreaming of becoming an astronaut, I studied aerospace engineering.  
For several years, I worked as lecturer at the Polytechnic University of Catalunya, teaching aerospace engineering to bachelor and master students. I used to explain space missions, orbital mechanics, flight mechanics, aerodynamics… I loved the interaction with students, but I felt that I needed also to express myself in a way that the engineering research did not allow. This is why, while working as an engineer, I always kept my other passion: storytelling. In this way, I continued to train myself in photography, writing, theater, and cinema.  
After a few years, I decided to study filmmaking professionally and I have directed several short films since then, which have been screened and awarded internationally. In my cinematographic exploration, I am interested in the limits between documentary and fiction, and currently, I am working on a creative documentary film, in which I use archive material with an essayistic approach. This project is part of a doctoral research in which I reflect on our relationship with the cosmos. 
Vanessa del Campo is a filmmaker and actress and is currently pursuing a PhD in the Arts. Her previous short films have been selected internationally (Visions du Réel, IDFA, Festival dei Popoli, Krakow International Film Festival, Cleveland International Film Festival…) and have received several awards (IDFA Talent Award, Best International Short at MiradasDoc, Sangalli Prize for Intercultural Exchange, etc). 
As first training, Vanessa holds a PhD in aerospace engineering from the Polytechnic University of Catalonia and a master's in aerospace engineering from the Polytechnic University of Madrid. 
During my time in Marfa, I would like to delve deeper into our relationship with the cosmos and how space exploration has been a paradigm shift for us. I would also like to question the way we make space exploration: Could there be other ways to explore the Universe? What is the difference between knowing and conquering? How does expanding our knowledge of the cosmos change the meaning of our lives? My background as an aerospace engineer gives me an insider's view of the industry that I find interesting. 
This research is part of Moon Diary, a film essay that I am making as part of an applied doctoral thesis. In the film I reflect, in the first person, on the meaning of new life and motherhood, put in dialogue with the perspective of our smallness within the Universe. The leitmotiv of the film is the exploration of the Moon (with past missions as well as the current missions), together with the legends and myths associated with the Moon. And how, in the past the Moon was also associated with fertility and the woman cycle. This is a project that I have been working on for a year now and that I would like to finish by the end of 2023. 
For my doctoral thesis, I am interested in questioning the dominant scientific narratives and reflecting on how to deconstruct our spatial imaginary. To this end, I intend to investigate how female voices, feminism and ecology can contribute to this deconstruction. 
Marfa is a very interesting city for me to develop my research. It is a small city located in one of the places with the best starry night visibility in the USA. It is not in vain that it has an astronomical observatory located a few kilometers away. When looking at the sky at night there, we can feel the connection to the cosmos our ancestors had since ancient times, and that we are losing today: in an era in which we have landed on Mars and in which we plan future lunar bases, most of us go to sleep each night without having contemplated the stars.  
Marfa is also a very interesting place on an artistic and cultural level and is in the state of Texas, where NASA, Space X and Blue Origin have production and launch sites for aerospace vehicles. During my stay in Marfa, I would like to be able to visit some of these places and talk to experts working for the Artemis program, with which NASA wants to return to the Moon in the next few years. With Artemis, NASA plans not only to land persons on the Moon again (and this time, a woman for the first time), but also to build a lunar base and a station that would permanently orbit around the Moon. 

Since 1977, the Centre Pompidou has presented a rich programme at the crossroads between different art forms and audiences. Its iconic building is home to one of the world's largest modern and contemporary art collections, in addition to exhibitions, symposiums, festivals, shows, projections, and workshops for young audiences, making it an unparalleled cultural institution, deeply rooted in the cultural fabric of Paris and open to the world and to new innovation. 
Sign up to receive exclusive news and updates